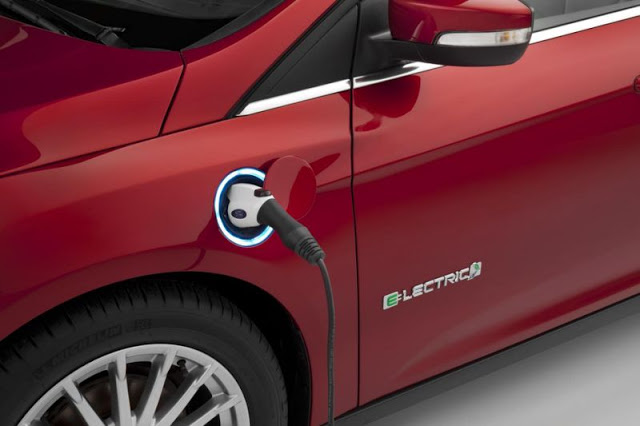 2017 Ford Fusion Energi comes with a number of sophisticated features, which combine the simplicity of automobile apps and great design
In the internet era, car has been turned into gadgets, which provide the owner with much fun. 2017 Ford Fusion Energi is one of the latest examples, which come with full of screens, sensors, and speakers. It is the first car that provides the driver with access to Amazon Alexa, besides great features like Apple CarPlay and Android Auto. Is is a true gadget? Of course not, but you will enjoy much fun in it.
Fusion Energi just feels like a rideable smartphone, which allows you to get information on direction, play a podcast, add items into your shopping cart, and even adjust your home temperature from a distance. All of these are possible with Alexa app. 2017 Ford Fusion Energi is equipped with a number of sophisticated and enjoyable features. The following are some of them.
Great Technology Features in 2017 Ford Fusion Energi
Displays
The Ford's latest vehicle comes with two screens. The first is infotainment screen located at the center of the car. The 8-inch LCD touchscreen has six buttons at the bottom part. It has nice and fairly attractive graphics. Of course, you cannot expect the touchscreen to respond as fast as smartphones or iPad does. Its responsiveness is about half of that of iPad. You will find that sometimes you have to wait for a black screen when swapping between two menu pages.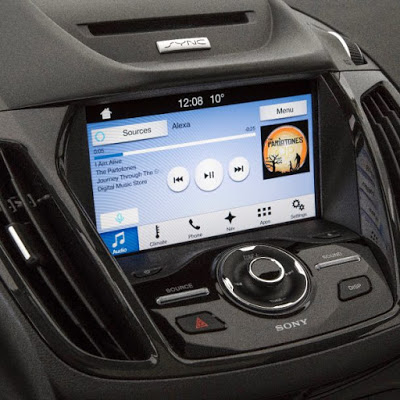 The six buttons are equipped with bold text and a thick button that helps the driver to see everything without distracting attention. The heavy text is also helpful when the driver is looking for charging station, checking remaining battery power, or when parking the car.
The second is a digital cockpit that is located at the head of the steering wheel. It is slightly more attractive and vibrant, but with a little bit boring bold font. It displays basic information such as playing song, remaining electric charge, and pop-up notification that warns you to stop when you have been driving too long. Another advantage is that you can customize the information to display on the screen.
Ford also offers an optional third display. However, it is not in the vehicle. Instead, it is your smartphone display. You can install MyFord Mobile app on your smartphone with annual subscription of $49. The app allows you to start, lock, and unlock the vehicle using the smartphone. It also provides you with information on the latest location if you forget where you have parked it.
Controls
The steering wheel is equipped with several buttons that serve as shortcuts for multimedia tools. You can use them to adjust the radio, change the audio volume, skip songs, and event activate the voice assistant. These shortcuts are particularly helpful for women, who cannot reach the display buttons on the right hand side. The climate controls are located at the center of vehicle.
However, Ford Fusion Energi does not have two helpful buttons that are available in Platinum Fusion Energi. They are button for heated steering wheel and for controlling air ventilation directions. Some drivers find it rather unfortunate, particularly when driving in the areas where weather changes quickly.
Software
Mark Fields – Ford CEO – ever stated that he wanted Ford to not simply an automotive company. Instead, he wanted it to be a leader in technology innovation. It seems that Ford has attempted to realize the dream in the 2017 Ford Fusion Energi. Ford collaborates with third party providers to equipped the vehicle with GPS, voice recognition feature, and SYNC 3.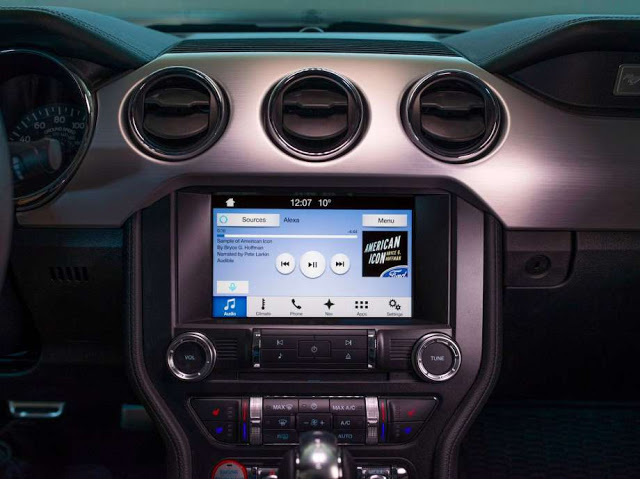 The GPS is powered by Sirius to estimate the ride time from the current location to the target. This is particularly important for drivers that want to find the shortcuts to the destination place. It also supports Apple and Google powered navigation for those who are more familiar with these apps. Voice recognition feature is powered by Nuance. The software provides the driver with flexibility to improve driving safety. You can depend upon in when driving in area with minimal network cell.
Again, some drivers find it less responsive than Android Auto. Of course, Ford has to improve the SYNC 3 to make it more competitive. In fact, there are some similar apps, which offer better responsiveness, particularly from Google and Apple.
Amazon Alexa
This is the killing feature in the 2017 Ford Fusion Energi. To enjoy it, you need to download MyFord Mobile app and have an account on Amazon. You can follow the set-up instructions to get the app ready for providing you with the comfort of living room temperature. Alexa can do many things for you. You can use it for several purposes, such as:
• To send a command to the Echo speaker at a remote location
• To read a book on Audible
• To play songs on Amazon Prime Music,
• To shop on Amazon while driving
• To adjust your home temperature from a remote area
Other Interesting Features in the 2017 Ford Fusion Energi
Besides the technology treats above, the 2017 Ford Fusion Energi is certainly equipped with many other features in interior and exterior aspects. The following are some nice features, which you will enjoy with this car:
• Interior design. The car comes with a roomy interior, fun lighting and airy cabins, which remind you to the comfort of the American Airlines cabins. The steering wheel is lined by high-quality leather, which feels soft and comfy at hand.
• Economic fuel consumption. The car is hyper-efficient with an MPG range of 97 miles. It combines gas and electric power.
• All-wheel drive that is available on two of six engine types
• Mic Check. SYNC 3 works pretty nice as long as you drive in an area with internet access. The app benefits from the combined support from Alexa, Android Auto, and CarPlay.
• Economic package deal. The car starts at $31,120. By paying the basic price, you can enjoy third party integration, sleek interior, and efficient fuel consumption. However, you can enjoy additional features by paying $39,120 to upgrade it to Platinum nets. You will enjoy sleek leather interior, heated and cooling seats, traffic sensors, blind spot sensors, and Sony audio system.
The 2017 Ford Fusion Energi is expected to be the next-generation vehicle, which integrates the fun of smartphones. Of course, the auto company needs to keep improving it if it is to compete with similar apps from established internet companies, like Google and Apple.