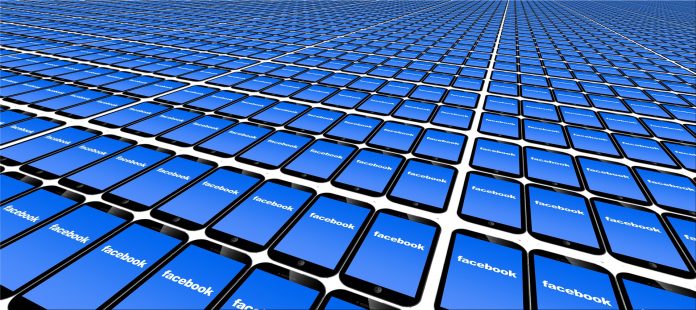 Facebook is one of the largest and most effective platforms in the digital marketing world today. The social media channel makes it easy to target a particular customer and drive them back to your site. 
One of its features, Facebook adverts, are an excellent way to put your products and services in front of a massive audience.
But of course, crafting Facebook ads isn't a walk in the park. In the past, you might have tried various Facebook ad campaigns. Some might have worked, while others have failed. 
It's overwhelming. Which brings us to the purpose of this post ‒ where do you start?
According to a PPC agency new york company, "Whether you are an individual or a marketing agency, you always start with the question – what strategies do I need to implement to reach my campaign goals? Planning and strategizing your marketing approach is essential to your campaign's success."
Well, if you're reading this, you're in luck. We'll talk about the twelve Facebook marketing hacks that you can use to drive more revenues and sales: 
1. Seed a highly relevant audience for creating lookalike
Facebook has an advanced targeting featured known as the lookalike audiences. It lets you generate an audience that has similar traits with your existing target audience. 
The platform usually takes into consideration all the characteristics of your source audience. Then, it considers these data, creating a list of people that have similar traits.
Remember that your source audience should be an ideal representation of your ideal customers. That way, you're ensuring that you're creating the right kind of lookalike audience. 
2. Narrow down to define precise interests
Instead of putting together all sorts of ideal customers into a single source audience, you should make a multiple source audience list instead. 
See to it that you'll come up with a unique source audience for every single list.
The idea behind this is for each list to become more centered on the specific traits of your source audience lists. As a result, you're developing a more personalized experience for each of them.
3. Use triggering keywords
When you're crafting an ad, you have to be very specific with the copy as it can significantly impact your audience. Surprisingly, most ad copies fail to fulfill their desired action because it doesn't have the right push.
What you can do is to make your keywords trigger a sense of urgency to the reader. Phrases like "exclusive offer," "limited deals," "once in a lifetime opportunity," and other similar words encourages that reader to take your desired action. 
The best part? It can be instantaneous and straightforward as that. 
4. Create a video funnel
Videos are a compelling advertising format. You can even make a list out of your video viewers. Keep in mind that the strategy that will work best for this particular kind of audience is also through video format. 
Not only your audience will respond more positively, but they will also pick your sales strategy over other competitors, as well. 
5. Create a form funnel
Among your target audiences, those people that took their time to fill up the forms you've provided, are also the same ones who will see your ads through the very end. 
So, a smart tactic is to create an audience list based on those people who filled up your forms. Then, see to it that they get all of your communications. 
6. Target men and women separately
Despite the call for gender equality for most situations, doing a separate advertisement for men and women still works its magic. This point is particularly true in cultures that are still divided into what's masculine, and what's feminine. 
Of course, it's not advisable to go into the extreme of entirely limiting what works for men and what works better for women.
Instead, come up with various ads that are better suited for each gender.
7. Create different ads for different audience persona
Apart from gender, another aspect that you need to consider when crafting ads are the different personalities of people. Personalities affect the taste of your audience. 
That's why it's essential that you understand the personalities of your ideal audience. 
That way, it's easier to come up with ads that appeal to them. Just see to it that you're creating personality-based audience lists.
8. Make shorter video ads
Keep in mind that when you come up with video ads, it mustn't be more than 30 seconds. If it's anything longer than that, then it pulls down the effectiveness of the ad. Over time, this can have a significant effect on your conversions. 
Another tip is to maximize video autoplay. By default, this is activated on a user's profile.
9. Create a free funnel
Come up with an audience list for users that are interesting in receiving gifts and goodies. It can be anything ranging from free e-books, tutorials, videos and more. 
While it's quite challenging to develop a strategy that encourages these specific group of people to spend, it's not an impossibility.
As long as you use personalized offers and the right kind of advertising tactics, it's entirely possible. For instance, you can highlight what these users will get for free aside from what they're paying. This strategy might be able to convince them to make a purchase and improving your conversions. 
10. Focus on lifetime budget campaigns
Some companies make the mistake of spending all out a single campaign, yet doesn't generate the desired results. 
To lessen the risk and improve your chances at success, create many cost-effective ad campaigns. It will enhance the opportunity to drive in more sales while reducing the risks per ad. 
But note that the ad quality shouldn't be compromised just because you're going for a budget campaign.
11. Exclude the audience
It's entirely reasonable that other users are present in multiple audience lists. It's particularly true when you're creating different kinds of lists. However, instead of letting them receive different ads, you may opt to utilize the exclude functionality. 
Doing so helps you save a lot of time on paid advertising. Otherwise, you'll have to pay multiple times for a single ad. So, be cost-effective by using this particular tactic.
12. Focus on open-ended questions in lead form
When you're utilizing lead ad format, you can ask your target audience questions. It's usually advised that you ask them with more open-ended ones. 
Taking this route wouldn't confine your audience with pre-determined choices. Instead, they can freely answer these questions, making it easier for you to figure out their preferences.
Over to You
Crafting the perfect Facebook ad isn't easy. You have to strategize on how you can make it more useful to your target audience. 
The tactics we've discussed are practical ways on how you can use a variety of tools to know your audience more and create the right campaign. 
By following these tips, you'll be on your way into crafting the perfect Facebook campaign that will generate leads, boost conversions and sales.