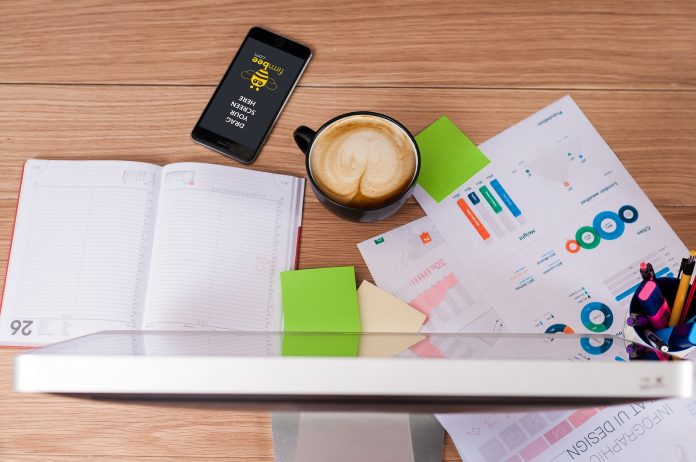 Catchy headlines writing for social media content marketing is a highly useful trick you can use to increase the number of customers.
Surfing randomly on social media websites is a favorite pastime activity for millions of users around the world. The number of people who use social media to connect is on the rise all over the world. In addition to the typical advantages and disadvantages of social media, there is one aspect that can't be denied. And this aspect is, marketing your product or brand using different social media platforms.
How can you use social media to market your business is a complete debate in itself. However, if you are already using some sites to expand your market, there is definitely something you can do that will increase your customer database.
Catchy headlines play a decisive role in making or breaking your content. In order to get your audience hooked, deliver them something valuable. Make sure that your titles are catchy enough to make readers spend time on your content. An attractive headline for a customer is one which actually promises them some real benefit.
To make the headlines more interesting, you may want to include something of customer's benefit in your headlines. That's the most effective way to make your headlines valuable for the audience. Remember, the customer will only click on your headline if the title contains something beneficial for them!
Writing catchy and attention-grabbing headlines, therefore, is crucial to best social media marketing. There are countless ways you can write headlines in. However, the best headlines are the ones that grab the full attention of the audience. If you want your headline to be more catchy you can contact https://www.shoutagency.com.au .That's what you are going to learn in this writing. The ten important secrets that I am going to describe below will help you write attention-grabbing headlines for your social media marketing posts.
Catchy headlines writing for social media content marketing is a highly useful trick you can use to increase the number of customers.
1. Keep the Title Short, Simple, and On-Point
No need to be clever or intriguing. Remember. Best headlines are ones that point directly to the content. An ideal headline is clear and does not play with words. Your content marketing articles and videos should have headlines that promise value to the audience. The reader will automatically be attracted if you answer what's in the news for them? Keeping the title short, and to the point is the best strategy.
2. Offer Audience a Clear-Cut Benefit
Many marketers tend to enlist their features to the audience which is totally not cool!
Instead of offering features, convert them into benefits. Your headline is an advertisement which offers benefit to the audience. The audience will only open your content if your headline gives them the value or benefit they have been looking.
3. Make Relevant and To-the-Point Announcements
Know that audience has no interest in your company news! People only care about those things that are actually relevant to their interests. A great headline convinces audience that there is something beneficial for them. Try news jacking technique to connect your content to latest events. Bringing the right news is key to getting audience intrigued. Don't forget about your audience's interests, and likes when including announcements in your headlines! A to-the-point announcement will literally draw a river of audience to your content but this will only happen if there's something worthwhile for audience in that.
4. Asking Relevant Questions in the Headlines
If you plan to put questions in the headlines, make sure there is something for audience in them. Giving benefit to the audience is essential in affective social media content marketing. In order to make the news more interesting, tie the question with the benefit you are offering to the audience.
The combination of questions with news makes the headline irresistible! Instead of asking a direct question, you can also give a hint at it in the headlines, which is an equally impressive technique. You should craft the questions in a customer-oriented manner, focusing on your audience's interests!
5. Guide Your Audience about What They Need to Do!
Include a command in your headline. Guide your audience about what do they need to do to receive the benefit they require. Write direct and demand some action on the audience's part. Tell them to act in a certain way and then explain why and what would they get if they followed your command!
The audience will only click the link if they expect something valuable to them in return. So make sure you are giving them something to click for! Keep going through the steps to ensure that they are easy to understand for customers. Nobody likes to get stuck in jungles of confusion. If you want your audience to stay, convey them the benefit in a neat, simple and understandable way.
6. Be the Source for the Most Valuable Information for Your Audience
At this stage, you should explore the market and select the best material available. Take it, and convert it into something better. There's a lot you can do to improve an already available content. For instance, you can sort out problems, add more examples, and make the writing more understandable than before. You can even user better material to create a more definite and meaningful content that may last for years to come.
However, information doesn't matter to a lot of people. What is important is the value that the information has for them. So make sure that your content has value for the audience. That's an important trick to writing attractive headlines.
7. Use Tools to Analyze Your Headlines
If you are unsure about the resourcefulness of your headlines, you can use some tool to assess your wok. There is an amazing tool available in the market which helps you craft your headlines to the point of perfection. It's called blog post headline analyzer. This tool takes samples of the headlines, and analyzes them thoroughly. With the help of this tool, you can create amazing headlines which will help attract right traffic for your website.
8. Be Focused and Ultra-Specific
While it sounds good and creative to come off as witty and playful yet, there's a dark side to it: you may lose clarity for the reader. An attempt at being witty could cost you several valuable potential customers. Exercise great caution while writing the headlines. Getting to the exact point right away is highly recommended. This is the most important trick to write the catchiest headlines for the audience.
Don't leave the audience guessing. It may make them feel irritated and they will lose interest in your news! Be direct and communicate clearly what you want to say.
9. Tell Audience what is in it for them?
A valuable content is one that provides actual benefits to the people. The audience is barely attracted to a headline that promises them nothing. In order to get people click on the news item, be sure to include a valuable incentive for them. This is how you can raise their interest in the news.
Before posting, do a self-assessment session. Ask yourself questions like "why anyone would read my content?" Focusing on the customer's benefit will give you the best headline item ever!
10. Use Limited Words and Characters
Avoiding long and rambling headlines is centrally important to writing an effective and catchy headline news item. If you write long headlines, it is likely to cause you more harm than good. You should write SEO-friendly headlines. In order to do that, you should limit the title's words and characters. An ideal word limit for a SEO-based headline is maximum 60 characters! Don't be negligent of this.
Hubspot did a study on the impact of headline character count at social media. They actually ended up with some interesting conclusions. For twitter, they found, headlines with 8-12 words got the maximum shares, and for Facebook, the number of words for effective title was between "12-14"!
Author Bio: Justin Mark has been a content marketing strategist since more than 5 years. The mutual interest in social media marketing strategies and writing took me here, where I opt for writing as a profession. My articles are not bound by any form but confide the latest trends and happenings of digital marketing and the ways SEO is tackling it. To stay connected with what's latest, my posts are a great help.