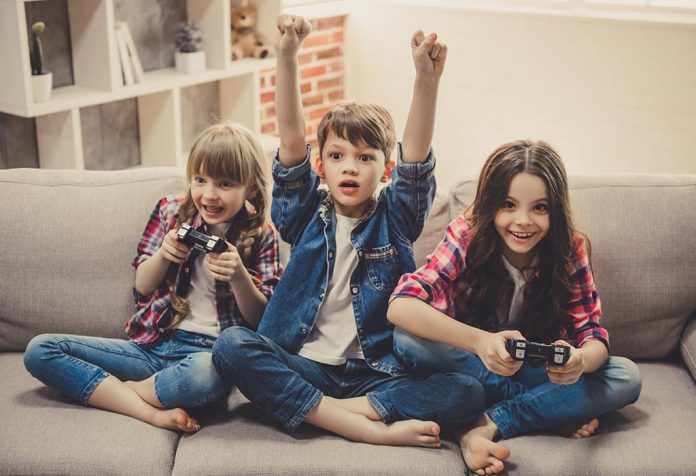 As a parent, we have always been more focused on potential dangers of video games than on the benefits of them. Well, these video games have now become a normal routine of modern childhood. And this is the fact that a lot of people do not understand. If you really know what to look for, trust me, video games can perhaps be the most powerful tool that can help a child develop certain life hacks.
There is no doubt that video games are the most popular among children, teenagers, and adults. However, a lot of violent games have been blamed for school shooting, bullying, and domestic violence. Critics have often been in an argument that such games desensitize players to aggression, rewards them for simulating bad behavior, and therefore teaches a child that such a behavior is quite acceptable.
Effects Of Video Games – Positive Or Negative?
Research on this topic is deeply flawed. Yes, as there is no causal relationship found between video games and violence. Whereas, we believe that everything has its own pros and cons. And when it comes to games, this stays true.
A gaming magazine "One Two Gamer" has compiled a list of few positive and negative effects of video games. So, keep reading until the end to get the most out of it.
Positive Effects
First let's talk about the Positive Effects
#1:
Video games can improve the overall decision making speed of you child. Yes, people who play action filled video games are 25% fast in making accurate decision.
#2:
Did you know that video games can make your child more creative? There is a relationship between video game playing and creativity. This stays true for all gender, race, or type of video games played.
#3:
Video games will help you introduce your child to emerging technology and the online world. We all know that we are living in a world where everything is being tech-savvy. So, why not make your child adapt the latest tech as well?
#4:
One of the best positive impact of playing video games is that Non-English speaking players have started to learn and speak English by playing games.
#5:
Want to win a game? Well, none of the game can be won without involving risk. There are a lot of games that do not reward a player who plays safely.
#6:
Most of the strategy games require the players to become mindful of sudden situational changes in the game and adapt to the situation accordingly.
Negative Effects
Now it's time to shed some light on the Negative Effects of Video games
#1:
There is no doubt that video games do promote violence and aggression. Games such as Doom, Mortal Kombat and Death Race are some of them to be named.
#2:
Research had found out that a lot of children who played such violent games were sent to the principal's office for fighting or hitting other people. Yes, that's right, this is just because of playing violent games.
#3:
A few specialists who accept that there is an association between computer games and viciousness accuse the games' intuitive nature. In numerous games, kids are compensated for being progressively rough. The demonstration of brutality is done more than once.
#4:
Children can be dependent on video gaming. The World Health Organization proclaimed gaming enslavement as an emotional wellness issue. Dependent children additionally show social fears.
#5:
FPS and RPG games may actually harm the cells of the brain. This is because is stops the active learning process of the brain as video games rely on navigational habits.
#6:
Some of the video games online teach kids the wrong values. Some of them to be named are violent behavior, sexual assault, vengeance, and aggression.