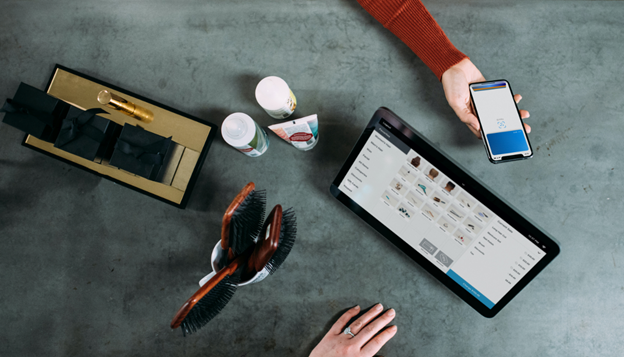 Changing long-term habits and processes is always challenging. When you're running a business, the prospect might seem more daunting, since you have to consider how your staff will respond to the changes you choose to implement—learning a new point of sale system once can be difficult for most employees.
However, switching to cloud-based restaurant management software can benefit both your business and your employees in the long run. The best approach is to make your employees aware of the benefits such a change will bring to their workload. This article will discuss the benefits of switching to cloud-based restaurant management software.
Much Simpler
For starters, cloud-based restaurant management software can make payment processing quicker and easier. The flexibility and adaptability of cloud-based restaurant management software allow it to be used across various devices such as tablets, laptops, and smartphones. This can make things much easier for employees who can use their preferred device for work.
Another area where cloud-based restaurant management software simplifies things is within set up and maintenance costs by adapting to your business's operations' size. It also streamlines communications between the front end and back house employees more efficiently, making everyone's job easier.
Cloud-based restaurant management software can also help you simplify inventory management, which can speed up your back-end operations. They can keep track of which ingredients and items are out of stock and update availability. This allows you to avoid making last-minute purchases or explaining to customers why they can't order a particular menu item.
In short, cloud POS systems make your operations more efficient.
More Secure
One of the main reasons businesses opt for cloud-based POS systems is that they're more secure. The central operational premise of cloud-based POS software is remote systems spread out globally, working as a single network. This means your data can be stored at any remote system, making it difficult to steal.
Traditional POS systems, otherwise known as legacy POS systems, store all the transaction data on a local server. This makes it easier for hackers to break into and steal your valuable records. Customers can rest at ease paying from the table directly, which is a safer and more convenient option. Today's customers are more tech-savvy, hence more concerned about security breaches.
Make your staff understand that while the added security might not directly impact their work, it takes a huge load off their shoulders. Not having to deal with an angry customer who had their data stolen from your restaurant is very important for many reasons. An angry customer with a lawsuit can cost you in the millions, so it's better to be safe than sorry.
With the added security in place, you can spend more time thinking about new ways to grow your business instead of protecting it.
Incredibly Easy to Switch
Learning cloud-based restaurant management software is typically seamless. The main reason why many restaurant owners and staff don't want to change to a cloud-based POS system is that they're unfamiliar with it.
The onboarding process is straightforward since employees don't have to learn how to operate new hardware. They can quickly learn to use cloud-based POS software with their preferred device of choice, making the process intuitive. Younger employees, who make up the bulk of the on-floor workforce in the restaurant industry, benefit the most since they're already using the compatible devices.
The flexibility in device usage makes cloud-based POS systems more cost-efficient compared to legacy POS systems. When employees have an easier time adapting to a new system, it saves your restaurant. The money you save using a cloud-based POS system can be used for other essential functions such as marketing or adding new menu items.
Make Your Restaurant's Payment Processing Easy and Efficient
With all the benefits outlined above, you shouldn't have a difficult time convincing your employees to make the switch to cloud-based POS restaurant management software. You'll have an easy time convincing them of the benefits if they're young and tech-savvy, making it easy for you to make the right decision for your business.
Considering how valuable your business data is, switching to cloud-based POS restaurant management software should be an easy and obvious choice.