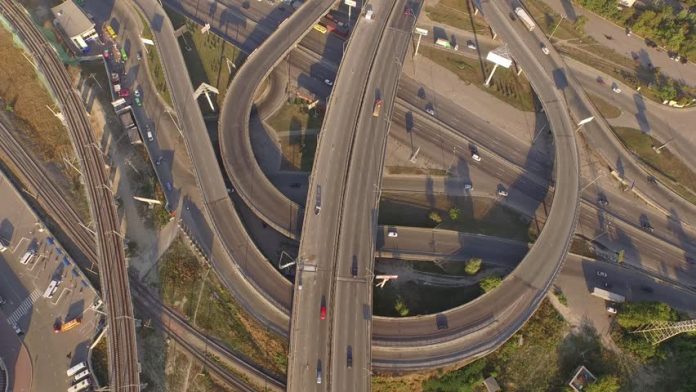 Even a few years back, drone videography was restricted to those who were eager to go notches ahead of regular ground photography. Drones were referred to as unmanned aircrafts that were used by the army-men rather than common people. In today's time, drones are enabling one and all to view the world from yet another perspective, which is from above the ground level.
This perspective of photography and filming is being widely appreciated and adopted by ace cameramen and viewers alike. Apart from adding an altogether new touch to your recreational filming efforts, drone-created aerial footage would add volumes to your company's video. Given below are some vital reasons why you should also consider the usage of drone videos for making your corporate video productions more impactful and appealing.
Price
Professionally produced business videos do not come cheap to their users; they serve to be essential investments for the creation of fruitful brand identities and therefore cannot be done without. In most cases than not, carefully filmed aerial videos and pictures offer unprecedented value as far as ROI is concerned, so as to justify the money spent on their making fitfully. Despite their high pricing, such kinds of video content help businesses gain more versatile marketing strategies as they are able to reach their prospective audience in better ways than otherwise.
Earlier on, a full -sized helicopter had to be hired for taking aerial shots or video footage. Also, a licensed pilot had to be commissioned for ferrying the photographer and his unit over the ground. No longer. The rapid advancements in drone technology allow for same kinds of picturesque shots taken from helicopters, albeit at much lower costs. With proper and prior planning in place, you will find it easy to complete all filming within the shortest possible time, thereby saving yourself good amount of time and money resources.
Full HD Quality
Modern day drone videography services are often the result of high-powered of multi-rotor drones that are smartly equipped with the latest and most reliable professional recording devices. Such equipment is bound to offer remarkable results when it comes to offering the highest quality of aerial videos. The output of such filming tools has to be seen to be believed as they are truly impressive considering their relatively simple use and setup. These days, video and drone technology has reached such levels that it has become possible to produce amazing aerial films captured in 4k – kind of cameras through   normal drone services.
With more reliable 3-axis stabilization systems and professional gimbals set to be launched in the near future, the going seems to be getting better with each passing day. Given this helpful scenario, aerial shooters are taking the advantage of innovative technology and new opportunities to use a wide range of cameras and lenses with their drones. In fact, reputed aerial filming companies are showing off their abilities to swap out various kinds of cameras in line with the kind of footage required by their clients.
Video Application
From newscasts to music videos, the usage of drones in terms of film and TV production is gaining more mileage with every passing day. Additionally, there are several more areas of application that are likely to benefit from the usage of drone technology. Industries of the likes of realtors, property development and management, tourism, sports training and event coverage are all leveraging the many advantages of aerial footage.
Realtors:
Aerial videos help in capturing the exact shape, size and layout of their properties.
Prospective buyers find it easy to assess the general location and features of the properties shortlisted by them.
It is easy to provide the real dimensions of any property with the help of aerial footage.
Property Management and Development:
Aerial shots make it possible to view the layout and plans of new condo developments worked upon by realtors.
Such shots and videos provide insight into the work-in-progress on large construction sites. They allow fair comparisons of the amount of work done in different time frames to gain an idea about how far the site work may have progressed.
They offer bird's eye view of the surrounding infrastructure and specific properties for the sake of marketing.
The drone technology allows the filming of cool lifestyle videos showcasing the location of given properties.
Event Coverage:
Aerial and drone videos are very effective in reproducing sporting events in unprecedented and innovative ways.
These videos are capable of delivering a bird's eye view of concerts and festivals held outdoors, thereby capturing the experience in entirety.
They provide totally unique perspectives with the purpose of highlighting a sponsor's association in an event.
Tourism:
Along with highlighting the salient features and locational advantages of their properties, resorts can also provide aerial views of their facilities through drone videos.
Golf courses find it easy to offer "tee to green" views that are both cool and unique.
Drone videos are helpful in showing an overview of different activities such as kayaking, mountain hiking, surfing, etc.
They are also instrumental in showing breathtaking scenic and panoramic views of tourist landscapes and their attractions.
Aerial videos are very helpful in providing distinctive views of a place, event or location. They are apt for showcasing completely diverse vantage points of the services of modern day businesses via bird's eye point-of-views. Given the many advantages of making investments in aerial shots and videos, companies are enhancing the overall appeal of their brands by commissioning aerial videos. They are using aerial filming options for attracting and maintaining the attention of their clients, alongside, they are also enjoying lucrative returns with the aid of these smart marketing tools.
Aerial videos are indeed an order of the day and are making heads turn in more ways than one. Once you figure out what's in them for you and your business, you will be glad to add such films and shots to your personal and corporate profiles as well. So, linger no longer and adopt the many benefits of aerial photography to take your hobby or career to unprecedented levels of success.