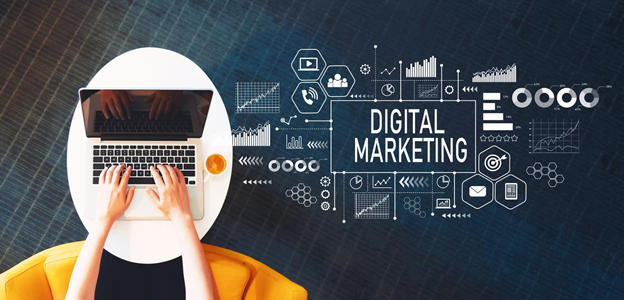 Over the last 20 years ago there has been a gigantic leap in technology and with it, the connectedness of individuals has also increased. In the past finding information or hearing about news/current events used to be through television or newspapers however today, thanks to the internet and technology, information is readily available to individuals through the touch of a button. Not only has information become more readily available but it has also led to further spreading of ideas, products and services as the internet is not constrained by geographical boundaries.
With the rise of the internet, many niche products/services have also been introduced with many individuals now finding that much of their life is now directly linked to the internet and it's capabilities whether it be work, social interactions or even studies. Today distance learning or online education has become a backbone of the higher learning industry. Universities no longer need to expand their campuses, instead, they can advertise an off-campus alternative to both local and overseas students essentially allowing them to earn a bachelor's degree from the comfort of their own home.
For businesses that want to find new customers, the internet is fertile ground. Companies no longer have to purely market to local customers in their own backyard and are now able to reach to a number of customers across states and even countries. However, as the potential markets have grown so has the complexity in effectively appealing and securing customers in these markets.
Companies today must have a firm understanding of how to attract and capture those who are active online. This new form of marketing called digital marketing or online marketing is complicated and detailed. However, digital marketing firms have been able to devise strategies to help companies to understand how to market online effectively. They have become experts at PPC advertising, social media advertising, email marketing and SEO.  So why is digital marketing so effective?
Everyone is Online These Days
Every day more than 4 billion people interact with the internet. Each of these individuals have their own personality, behaviour and preferences, all of which can be tapped into when marketing products/services, allowing for targeted advertising that will resonate them as individuals. So even though the majority of the individuals may not be online for purely shopping purposes, the opportunities to still reach them with targeted marketing and advertising is invaluable. This invaluable opportunity for companies has led to a rise in digital marketing firms, whose sole purpose has been focusing on perfecting how to market to these consumers.
Online Communities offer a fountain of opportunities
The key to being able to market to people online is recognising that in many cases, they are part of an online community. Social networking is an activity that attracts more than 3 billion people daily. Social networking means connecting with your friends and acquaintances on websites/apps like Facebook, Twitter, Instagram and Youtube. All of which centre around the sharing of content, experiences and ideas within an online community. Individuals on social networks are just one part of a greater community that includes their close friends and family. The companies that want to infiltrate and market to these individuals and their various social networks must understand how to become a part of each of these communities. Digital marketing firms have developed strategies to assist companies in achieving this.
Tailored and Specific Marketing
As mentioned previously, everyone is different, but people share common interests with one another, which can lead to the creation of marketing segments. These segments can then be targeted with tailored marketing and advertising as unlike the traditional mass media method, they can be found all in one place, the internet. This not only allows for more effective spending of the marketing budget (reaching desired audiences) but also means more conversions and a stronger bottom line for the organisation. This ability to reach and group individuals based on behaviours and preferences is unmatched by any previously utilised traditional medium and is one of, if not the main reason, that contacting a digital marketing is a must for any business.