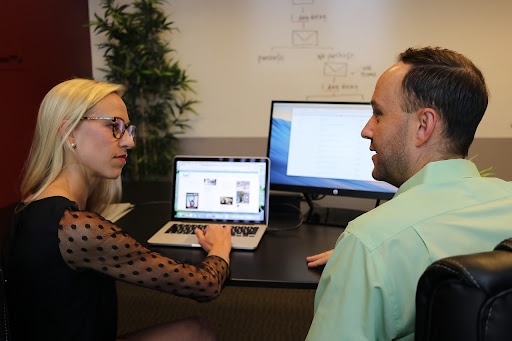 Machine learning is quite a popular choice for many businesses because it makes production, marketing, and business processes easier. Data science and engineering departments often come to a clash when it comes to deciding business processes. ML engineering platform is seen as an extension of Artificial Intelligence. The importance of this branch lies in the fact that it provides an analysis and overview of data and helps to make important business choices.
Suppose yours is an online shopping website; there are numerous customers who visit the website daily. Some make a purchase, while there are others who do not. Every consumer behavior is different. Some might list the products and cancel all or some of them before shopping. All of this is crucial data. But with machine learning, you can find a pattern in the data. Thus enabling you to extract information, statistics, and stories behind the data.
How Is Machine Learning Helping You? 
Data is crucial to you because now you have the right tools to infer key points by analyzing them. Whether in the medical sector, agricultural industry, banking, or education, you can extract data and gather information regarding the setbacks and hindrances and develop the weaker areas to strengthen the foundation. There are no such sectors or industries where you cannot use machine learning knowledge. Thus, it is enabling you to:
Adapt to market changes more easily because you can predict and understand the areas you need to work on. Hence, as the market changes PR emerges, you know where you have to invest your time and effort.
It makes it easy for you to organize your business and operate it clearly. Without being able to manage your business operations, there is no way you can expect to see higher returns. The more organized, the better it gets for you to understand your business needs and develop them.
Not just business requirements, but understanding your clients or consumers is equally essential. You have to study their behavioral patterns and introduce elements that encourage them to make more purchases. Once you can understand and monitor customer needs, it becomes easy for you to influence them.
Understanding the Customer Lifetime Value
Prediction sales are essential as it marks the future of the business. If your ML algorithm can help you predict whether the current sales are sustainable or not, it is enough for you to take necessary business actions. What is the lifetime of your customer? What is your customer engagement rate? If your current rates are sustainable, you need to develop them as per the changing market. Similarly, if your rates are not satisfactory, you need to change your ways of dealing with them.
Prediction for Maintenance
Often businesses end up taking more risks than they should. Therefore, they have to invest carefully in developments and be more organized. Now with more secured assets, businesses can perform better. With ML, they can extract essential information, reducing risks and failures.