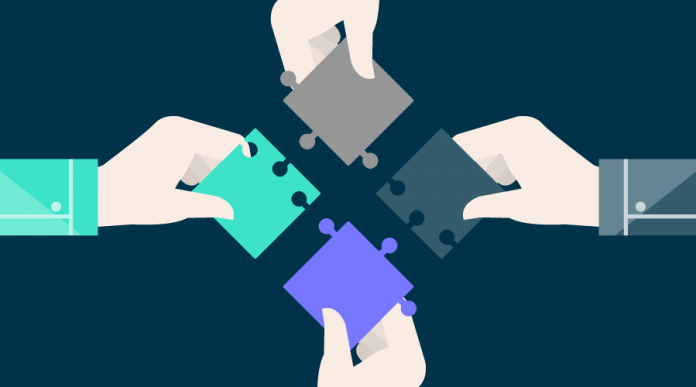 The importance of communication in any situation cannot be overstated. Without proper means of communication in the workplace, the repercussions could be almost limitless. Very quickly, people cold misunderstand their job requirements and lose sight of the business mission statement. These discrepancies can lead to doubt in the customer and even create misunderstandings for the customers as well.
A lack of communication in the workplace can quickly lead to failed communication with customers, and misunderstandings among colleagues. Regardless of the size of your business, internal communication should always be a priority.
What is Effective Communication?
In the workplace, communication can be mistaken for giving orders. In reality, there is a lot more to internal workplace communication than "do this" or "call them." Communication is about a conversation and exchange of information through all forms of communication that can be offered. Body language, speech inflection, and words can all tell different messages depending on their combinations and usages.
Effective communication is a good balance of all forms of conveying emotion and ideas while allowing all parties involved to convey their questions, thoughts and ideas. Creating an environment where it's okay to ask questions and speak is an essential part of creating a workplace with a healthy environment that fosters effective communication.
How to Create an Environment of Employee Happiness
Another key aspect of communication in an environment where employees enjoy their workplace and position is that if an employee is unhappy with their job, it will come through in how well they communicate and how much effort they put into everyday tasks. This will undoubtedly reflect poorly to customers, impact productivity, and create an environment of high turnover in the workplace.
Your employees are your front line and essential to every aspect of the business. Without them, there is no customer, product, sales, or business at all. Continued opportunities to learn, freedom of location and everyday perks are all ways to help improve employee happiness overall in the workplace.
By allowing employees to find new helpful things to learn for their position or even teach their knowledge, you can create an open dialogue environment and happy employees. Then, giving them the freedom and flexibility to work remotely can help them adapt their job to the 21st century and modern expectations. Finally, everyday perks that are practical and realistic can help employees feel as though their job is positively impacting their personal lives.
Not all employees respond positively to the same tactics and strategies, but part of effective communication is understanding what works for your workplace.
How Do You Stimulate Better Communication?
Effective communication requires active thought and concise action to facilitate an environment where communication is even possible. When there is a barrier, may it be distance or otherwise, between colleagues and their ability to communicate, it can be impossible to get past on their own.
This is why many businesses, big and small, consider using VoIP technology and other business phone systems that help encourage easy communication. When the barrier is the distance, for example, phone calls can miss the nuances of expression through gestures and face; thus, online video conferencing applications and project tools become essential to the workplace's ability to communicate. Every business is different, but having a unified system of phone lines, conference calls, video calls, and all the devices that employees use creates an easy and flexible way to get in touch with every member of the team.
How VoIP Can Help Support Internal Communication
In businesses where employees can work both internally and externally, a VoIP can allow for easy contact between all team members regardless of where they are in the world. As long as the device can connect to wifi, they can have access to communicate with their colleagues and work on projects together remotely.
Additionally, it allows for conference calling and call recording. With international employees, it can be incredibly difficult to schedule a time to host a conference in which everyone is available. As such, call recording can become a tool to help keep everyone in-the-know even when they miss the meetings. The recording can even be helpful reminders to look back to if important procedures were explained on the call.
A VoIP system can even help properly divide phonecalls and queue them up with different team members, and create ring groups that allow multiple phones using agents to receive incoming calls. This tool can help both create a healthy internal environment while also assisting customers in finding reliable and concise support when they need it.