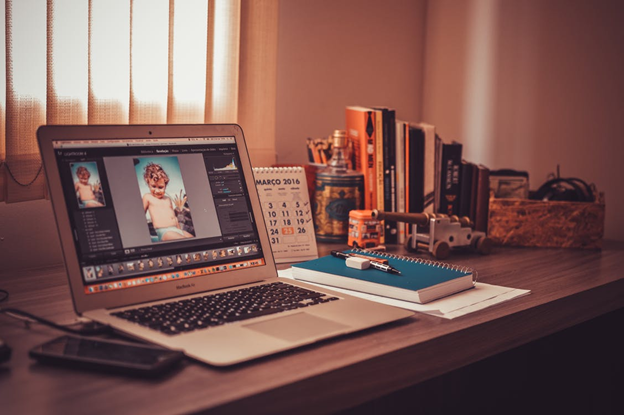 Freelancers generally own and operate businesses from their homes. Over time, their businesses accumulate hundreds of documents. Organizing these documents can be overwhelming. As integral pieces of a freelancer's work, these documents are just as important as corporate financial spreadsheets. Therefore, freelancers need secure and reliable storage to protect these documents. Most freelance workers have heard about online storage, but many are hesitant about getting started. There are several reasons a freelancer would benefit from utilizes online storage. These reasons range from security to convenience, all of which are important to a freelancer's job.
Read more essays about freelancers you can find here
Security
A freelancer ought to use two forms of backup. According to experts, these users should have an online storage and local backup to protect their files. However, a local backup or external drive poses multiple security risks. Local backups are easily lost, stolen or damaged. Once gone, its files are lost. Files saved in online storage cannot be stolen or accidentally damaged. Because quality online storage facilities also allow backups, there is no need to worry about losing files in a disaster. Therefore, online storage provides security beyond what a traditional local storage device can give.
Easy File Sharing
Freelancers often need to be able to share and send files. With online storage, a freelancer can link and invite collaborators to an online storage folder for easier sharing. This eliminates the risk of accidentally emailing the wrong document. It also keeps the project going without email or postal delays. Users can see how many times a file has been accessed. They can also set passwords and expiration dates for additional security.
Recovery
The biggest advantage to online storage is convenient file recovery. Files and data can be retrieved anytime and from anywhere in the world. If a freelancer loses their laptop, they can still recover their data and files from their online storage provider. If a freelancer's computer crashes, their work is still safe on the online storage system. Freelancers can pick and choose what files they want to restore to their system. They can also indicate what files they would rather leave online.
Affordable
When online storage first made its debut, it was relatively expensive. Today, online storage is easily affordable and offers features that will fit with a freelancer's work and budget. Some freelancers are able to store their data for as low as $5 per month. Local backups can potentially cost a freelancer more than $100. Furthermore, they do not provide the same backup, recovery and security features as online storage.
Online storage is the perfect solution for any freelancer who needs to secure their data. Freelancers need the same security and reliability as large companies, but with a solution optimized for their at-home operation. With online storage, a freelancer can have the security of a reliable backup without bankrupting their small operation.
Chris Chitwood believes every company should consider Online Storage services.  These services are critical for keeping businesses running after system failures.  Data Centers offering online storage services provide the redundancy.