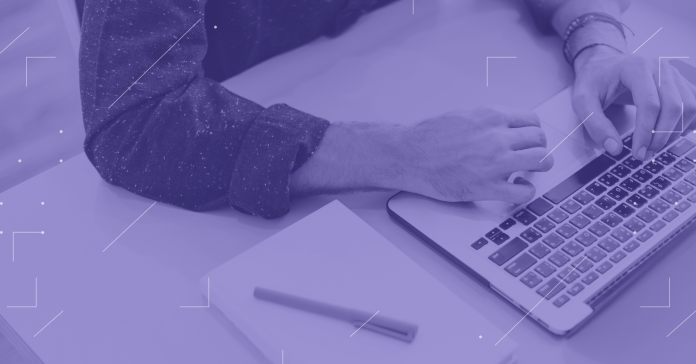 Controlling MAP enforcement on Amazon is probably one of the most significant challenges a lot of businesses face today, especially in the market of e-commerce sales. 49% of all e-commerce sales are on Amazon, so brands need to be smart in their approach to avoid erosion of their pricing levels. Even the biggest brands aren't exempted, as they have to rethink their strategies to protect their reputation, brand value, and most importantly, their brand's pricing.
What Does the Erosion of MAP Pricing Mean?
Erosion of MAP pricing for most businesses is affected by how the company built its sales through an uncontrolled distribution strategy. This worked when sales were still facilitated in brick-and-mortar stores. But when e-commerce became a thing, and Amazon's policy of fast delivery and cheap pricing, it has created significant pressure on a brand's MAP pricing.
Controlling MAP on Amazon isn't easy because it involves monitoring MAP on Amazon and enforcing it. These two are significantly different from each other, and because of the nature of the e-commerce marketplace, it's easy for imposters to disrupt your business and undercut your MAP. Because of this, you need to know how you can control MAP on Amazon to protect your brand and your business.
Why is controlling MAP Enforcement on Amazon Important?
Below are the reasons why controlling MAP enforcement on Amazon is important:
Without retailer price enforcement, your MAP policy will never have real meaning. When sellers can violate your minimum advertised price with no consequences, they're not getting any incentive for them to raise the price.

Trusted partners can drop prices if they see that the others are also doing it without you reprimanding them. They may also stop supporting and selling your items altogether.

If you control MAP enforcement consistently, then the price will no longer be a factor in consumer decision making. Your brand will be advertised at the same prices at all brick-and-mortar stores and other e-commerce sites. People will see them, and they're free to choose where to buy them based on factors including service.
Ultimately, when you control MAP enforcement on Amazon, then it will level the playing field for all retailers. It will also improve the experience for all end-users. They will get the support that they need from the sellers who can confidently afford to put their resources to promote your brand.
Amazon's Effort is NOT Enough
The Amazon marketplace is one of the most frequently talked about topics regarding online seller enforcement. It's an issue because we know that price is one of the biggest factors in winning the buy box, therefore, sellers need to be featured there for more visibility.
Amazon is so huge that brands often think if enforcing and monitoring MAP on Amazon is enough to keep violations under control. The same goes for other marketplaces like Walmart and eBay. This is a good place to start but it doesn't seem to be a long-term strategy.
Let's take a look at how price wars happen on Amazon's platform. Third-party sellers are advised to price their items 1 to 2 percent lower than Amazon so they have a better chance of winning the buy box. Amazon is rarely the first to drop prices, but it's always quick to price match others who do, which leaves your brand open to price cascading on the marketplace.
Starting with the 3P Amazon sellers is a great idea to get things under control. But what about when they're not the ones Amazon is price matching? How do we know who causes the initial problem? This is where a comprehensive MAP enforcement strategy comes into play.
Controlling MAP Enforcement on Amazon: Partner with a MAP Enforcement Provider
Controlling MAP enforcement on Amazon means that you need to look for a good MAP enforcement provider. This will save you time and effort for your company, whether the responsibility falls to a marketing or sales associate to enforce your MAP policy or you have dedicated brand protection employees. When you evaluate the platform, below are things that you need to look for:
How do the Enforcing and Monitoring Aspects of the Platform Work?
You won't be able to enforce properly if your software only monitors violations a few times a day or less. And it won't be effective and your monitoring service isn't helpful if you don't have a built-in enforcement tool that will go along with it.




Does the Provider Help you along in the Process?

Don't look for a provider that will only give you a data dump where you'll end up digging through for insights. Make sure that it will help you save time in the end, and not cause additional work. 




How does Tracking Enforcement Communication Work?

Where will your letters be stored? In your e-mail inbox? Will the platform host the storage? Will there be proof to send to the violators? These are questions you need to ask to ensure the effectiveness of the tracking enforcement. A MAP enforcement provider that allows you to customize your templates, store them where it's best for your business, and take screenshots of the violating price is the most ideal one.




Look for a Partner that Actively Works to Improve the Process for your Brand.

This includes a seller database that will house connections between parent and child domains, more frequent monitoring, or name change history for sellers.
Once you're all set, make sure to ask about the onboarding process so you'll know what you should expect, and how much support you'll be getting as your team gets up to speed.
Your MAP Enforcement Strategy Determines the Effectiveness of your MAP policy
Advertised price awareness is just the first step, but even well-informed brands can still risk value erosion if they don't enforce MAP. Make sure to give your policy the strength it needs and stand behind it. This will help you maintain brand equity, create sustainable revenue, secure positive relationships with dealers, and opening the possibility for future growth.