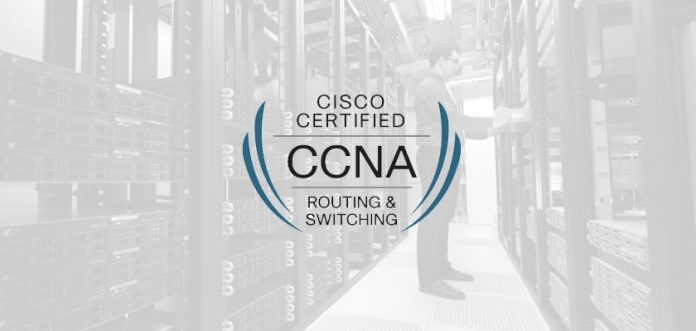 CCNA refers to Cisco Certified Networking Associate, which has become a popular IT certification across the world. Cisco certifications have become a grading metric plus parameter to filter new employee prospects in the IT industry. CCNA certifications benefit both the employers as well as employees. Many participants have seen positive growth in their career life after getting CCNA certification. It serves as the gateway to other complex modules and certificate programs.
CCNA Certification is the process that binds up amazing benefits for employees as well as employers in the IT industry. Many aspirants have experienced positive effects in their career graphs after acquiring CCNA certification. The process helps them to achieve valuable skills along with some real benefits. There are many times when IT professionals have felt the need to have a CCNA certificate. The main focus of CCNA certification lies in the development of relevant skills to match the networking requirements in today's networking environment.
Importance of CCNA certification for professionals
If you get the complete certification, that is, if you achieve CCNA certification, then it means you have learned about networking. It becomes vital to succeed with Cisco certifications as it provides you fundamental knowledge, excellent opportunities, and better growth. You come to know about the right path for becoming a network professional by achieving networking certification in a short time. Various job profiles get covered within the CCNA course, such as ARP, RARP, TCP, and many more. You get a chance to know about Ethernet technologies by pursuing CCNA training. Once you are done with the CCNA course, then you can choose to specialize in your interested field. It can be the field of the data center, wireless, security, and service provider, every networking job profile is open for you, once you achieve CCNA certification.
Undoubtedly, getting certified is crucial for a successful career, especially for pursuing a professional career in IT. By getting CCNA adds weight to your resume, which means adding better visibility in your job profile. When you are thinking about the global presence in the networking world, then CCNA comes at the top position. The CCNA certifications are accessible globally, which means at every place you can go with better opportunities through it. Moreover, various Tech companies are demanding IT certifications in a particular field, even for the starters. That is why; getting CCNA certification has become an essential certification that ensures your better career life.
CISCO offers various certifications like CCNP, CCIE, and CCNA. The main objective of such certifications is to develop relevant skills among the candidate to match the rapid requirement of technologies. In the world of modern and fast technique, it is natural that organizations demand high profile plus a well-qualified resume. Cisco CCNA certification serves as the starting point into the world of a networking environment. The certificate is virtually a gateway in the field of networking. It helps in explaining the fundamental as well as technical concepts clearly. In addition to it, a CCNA certificate helps in making you aware of what networking is about. It certifies the candidates by providing knowledge about the specific subject. It helps the employers as well as the organization by making it easier to hire or promote the employees.
Advantages of getting CCNA Certification
Promote learning curve:
While pursuing CCNA training in Dubai, you become capable of enhancing your skills. It helps in developing a sound methodology of understanding the crucial concepts of CCNA certificate. It is necessary to improve your skillsets for standing out the competition in the field of networking. Certifications are essential to keep the participant updated with modern developments taking place in the IT industry.
Boost up a career:
The number of employees in the IT team gets assigned based on the CCNA certifications. The potential networking professionals can promote their job skills by becoming a CCNA certified expert.
Experience a unique network of learning:
The Cisco network is first where a social network is used for learning as an explored platform. The network offers a wealth of services that are available for candidates to get training and CCNA certification. You can experience all levels of knowledge along with development learning in networking career.
Mediating step:
Many Cisco certifications require the CCNA certification first. To complete the entire Cisco course, you need to complete the full certifications related to the course. A CCNA certificate means that you are eligible to take part in other Cisco courses.
Career advancement:
The process of acquiring CCNA exam enhances your knowledge as well as the level of experience. By adding CCNA certifications to your resume, you increase the chance of getting a high profile job. It means at any place where you go, your professionalism and expertise remain relevant.
Recognition:
Once you get CCNA certification, you get recognition along with absolute entitlement. You can include it in your resume while applying for a job position in the Cisco networking organization. After getting the certification, you need to apply for a job for the upcoming years because CCNA certification is valid for three years.
Experience plus knowledge:
You will learn new things or stuff while pursuing CCNA certification. It will help you to enhance your career skills. Through the process of CCNA certification, you will notice several advancements in the industry.
Increase in salary:
By adding the CCNA certifications to the list of achievements, you can go for better job opportunities. Enhancement of job skillset helps in doubling your salary. That is why; it is better to get a high salary by achieving CCNA certification.
Global acceptance:
There is no doubt that CCNA course in Dubai is accepted globally across the world. The networking experts having CCNA certification can negotiate for a high pay scale. In today's time, several CCNA jobs are available in the market, which helps the networking experts for acquiring high knowledge. You can utilize the CCNA certification program for learning new modules as well as cyber-security courses, which boost up your career.
Less extensive outline:
Sometimes, even professionals get confused while selecting which platform is better. The Cisco certification programs make it easy for the participants to pursue the CCNA course. It is because Cisco certification does not contain unnecessary outlines so that the desirable candidates can achieve the CCNA certification quickly. You can manage the various things correctly by acquiring the first CCNA certification.
Conclusion
The increasing demand and value of certifications in the networking field enhance the need for getting CCNA certification. It becomes crucial to start up your networking career by qualifying the CCNA certification by getting proper training from the team of professionals.