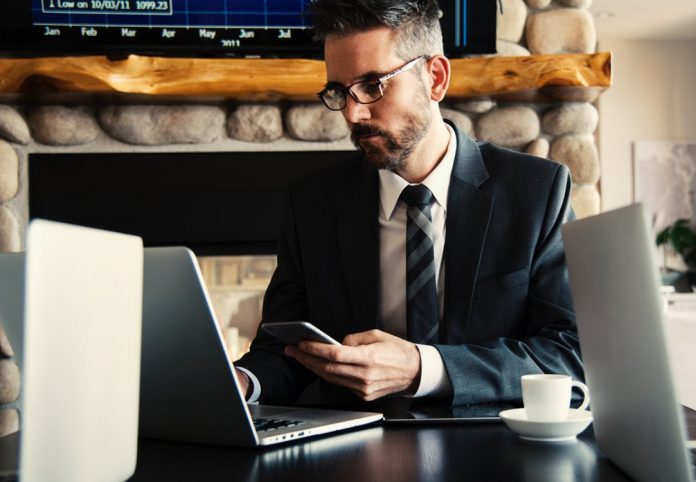 In today's digital age, if a business isn't making full use of all the technological tools that it has at its disposal, then it won't stand a chance of being able to compete in its market. If your company is to survive and thrive throughout the course of the coming decade, you simply cannot have any doubts when it comes to embracing tech and its many wondrous facets.
Still not convinced that technology has such an important role to play in your company's ongoing growth and success? If so, read on to find out just how big of an impact technology has already had on businesses around the globe, and your mind will no doubt be changed! Here are five ways that modern technology has improved the world of business:
Faster and more reliable communication
No matter how much distance separates you from your clients, partners, and employees, thanks to recent advances in the field of communication technology, you can now collaborate with them in a fast and efficient manner. If you embrace this type of tech, you won't have to worry about your crucial messages getting lost in transmission even if you and the other party are worlds apart.
If you think that your communication levels, both in and out of your workspace, are in desperate need of improvement, be sure to consider integrating the following technologies into your day-to-day business processes:
Social intranet software solutions
Collaborative digital workspace technology
Unified communication tools
Cloud-based apps
Improved flexibility because of the cloud
The rise of cloud technology, in particular, has meant that businesses can now be more flexible than ever before. By migrating to the cloud or increasing their use of it, partners and co-workers can collaborate more efficiently, managers can oversee certain tasks despite not sharing the same physical space as their team members, and IT teams can save time and effort with regards to performing system maintenance.
Bigger cost savings
Certain technologies now have the capacity to automate a number of day-to-day tasks in the world of business. Should you make use of this kind of tech, you will be able to make massive savings when it comes to your general labor costs.
Enhanced employee engagement
Do you want your business to scale its market and become a leading figure in its industry? If so, you must ensure that your employees are operating in a highly efficient fashion on a day-to-day basis. Anything less, and you won't be able to provide your customers with the optimum level of service that they want and expect from you.
If your workforce haven't been performing to the best of their collective ability as of late, you must waste no time in finding out why. There will be an underlying issue that is affecting their productivity, and you need to unearth it as soon as you possibly can. Fortunately, as you may have already guessed, there are technological tools out there that will help you gather this kind of information, one of which being the Inpulse employee engagement survey software. Should you make use of this tech, you will be able to garner real-time insights into why your employees aren't engaging with your leadership tactics. With the information that you collect, you will then be able to enforce actionable changes in your workspace in a bid to improve the performance of your workers.
Comprehensive safety and security measures
Last but certainly not least, a more comprehensive level of security can now be enjoyed in the world of business thanks to recent advances in safety technology. Both cyber and physical crime can now be deterred a lot easier thanks to the latest tools to emerge in this field.
With regards to cybercrime, six of the best cybersecurity tools that you should currently consider investing in include:
AttackID FireDrill
Blue Hexagon
JASK Autonomous Security Operations Center (ASOC)
Nyotron Paranoid
SlashNext
XM Cyber HaxM
No matter which of these software solutions you purchase, it's still vitally important that you ensure that your employees understand the dangers of cybercrime. For advice on what you can do to make your workforce more aware of cybersecurity and its risks, check out this helpful article on the matter.
Technology has improved the world of business; there's no denying that. If you want your company to enjoy faster and more reliable communication, improved flexibility, bigger cost savings, enhanced employee engagement, and comprehensive safety and security measures, then you need to embrace all of the tech mentioned above right away.