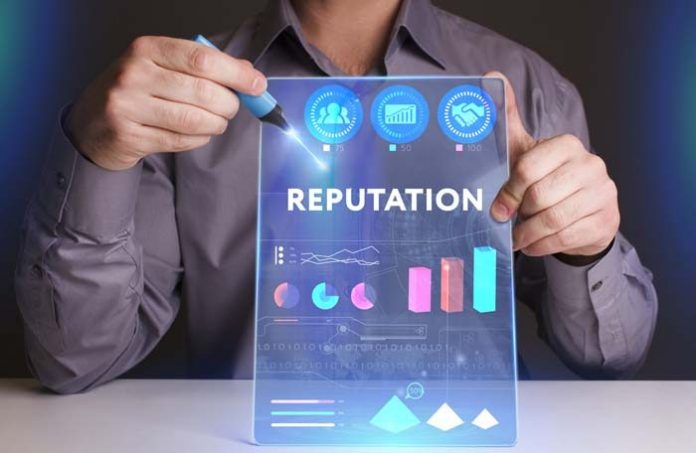 There are several important considerations to take when choosing a reputation management platform. These factors include functionalities, costs, and integrations. The first is the ease of use. A simple and easy-to-use interface will make staff happy. It is important to look for customer support as well. Customer support should be available in many ways and provide quality service to all users.
Features
Reputation management software is a powerful tool for promoting a brand and preventing bad news from spreading throughout the Internet. It can be beneficial for businesses of all sizes, from startups to established firms, and even small businesses. It helps monitor and manage all information about a brand and helps a company's SEO. More positive comments on a brand can increase its ranking on Google search results. It can also help businesses handle a crisis or repair a damaged reputation. Some features of reputation management software include the ability to monitor and analyze the sentiment of the public, as well as to generate reports and analysis of negative comments.
Another feature to look for in a reputation management platform is ease of use. While complex platforms might be appealing to some businesses, non-technical staff may struggle to use them. A user-friendly interface will keep staff happy. Additionally, customer support is essential for reputation management software, so you'll want to choose a platform with multiple communication channels. Furthermore, you'll need quality customer support to ensure that your software is operating properly.
Functionalities
There are many benefits to implementing reputation management software for a business. First of all, these programs can improve sales and customer experiences. Customers rely on reviews to make purchasing decisions, and a well-built online reputation will increase a business's brand authority. Furthermore, over 90% of consumers will believe reviews from their friends, family, and colleagues. And the best part is that reputation management software can help you protect your brand's reputation online.
Secondly, reputation management software helps you keep tabs on the content and tone of online reviews. The more positive reviews you get, the better your SEO will be. The more positive the customer reviews, the higher your page rank on Google. That's a win-win for everyone. However, the question remains: How does reputation management software benefit a business? Reputation management software can help startups control their online presence and repair damaged reputations.
Cost
If you're interested in reputation management for your business, you should first consider the price. While some high-end software solutions cost several hundred dollars per month, lower-end options can be a great bargain. And while reputation management software can do much more than keep tabs on online reputation, it's important to understand exactly what you're getting for your money. Womply, for example, not only provides reputation management but also offers CRM and email marketing functionality. The company even gives you your first list of customers for free.
Reputation management software is essential for any business. Potential customers read online reviews to find out about a business. They're drawn to positive reviews and stay away from negative ones. That's why every internet business should strive to have as many good reviews online as possible. The software allows business owners to monitor online feedback from customers and make changes accordingly. By leveraging the information from online reviews, reputation management software can help your business grow.
Integrations
Integrating reputation management software for a business can be crucial to maximizing its effectiveness. It can help your business monitor online reviews and other mentions, and respond to any negative mentions. Depending on your needs, you can integrate reputation management with other marketing software. Among these are email marketing, SMS marketing, and social media management software. The popularity of online customer reviews has prompted companies to work to convert links and review sites into positive stories about their brand.
Good reputation management software should provide a centralized workspace where team members can work together to manage reputations. Some solutions even allow multiple users to manage a campaign. A reputation management software should include social media monitoring, conversation monitoring, and emerging stories. Furthermore, it should be flexible in terms of integrations and ease of use. Some of the best solutions have the ability to integrate with other platforms, so you don't have to worry about your brand's website or other systems.
Integrations with other business tools
Regardless of how comprehensive a reputation management software program is, it must integrate with other business tools. CRM integration, for example, will give businesses access to their customer database and let them contact customers directly to generate reviews. Social media management, email marketing, and SMS marketing integration are also crucial. Google now counts online customer reviews as 10% of its search criteria. Having more online customer reviews will help your website establish an authority and signal credibility.