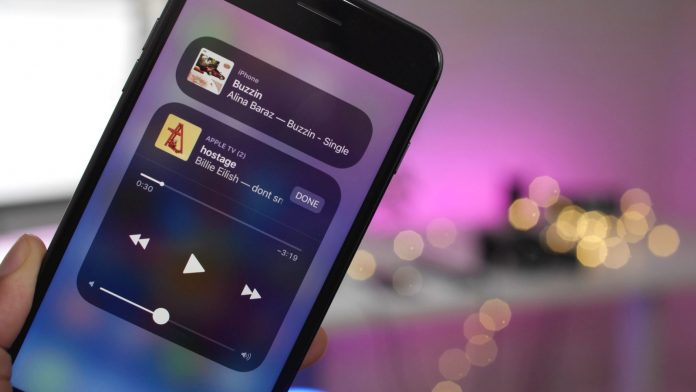 Beta version of Apple's iOS 11.2 was available only for few weeks. Launched on October 30th, 2017, Apple's iOS 11.2 was finally made final in November. iOS 11.2 is a long waited OS, as it is expected to come with a number of highly anticipated features. On December 1st, the tech company again released iOS 11.2 Update. Despite different schedule, the recent update carries some important fixes.
Actually, iOS 11.2 is the 7th update to iOS 11. The previous updates addressed several problems associated with the operating system. So, What's in iOS 11.2 Update? Actually, this is considered a major update for the OS. According to some analysts, the update came in rush, due to few problems, which had lead to device crash. Repeated problems occurred when the iPhone was installed with certain apps that used local notifications.
Apple's iOS 11.2 Update: What to Expect
Actually, the beta version came with HomePod and AirPlay 2 features. However, they were removed in the fifth update of the OS. Release of HomePod device is postponed for next year. Some new features are introduced here. The following are things to expect in the recent update:
Introduction of Apple Pay Cash
The feature can be used to request, send, and receive money using Apple Pay. However, users do not have full access to its features yet. Apple had set a plan to roll it out. Therefore, you might enjoy the full feature at the beginning of next week. Actually, you can also use Siri to send and receive money. After you receive money, the transaction is stored in your Apple Pay Cash account.
The feature is a part of Wallet app, which you can use to make purchases in the stores or make online transfer to your bank account. When using Apple Pay Cash with a debit card, the transaction is free of charge. On the other hand, sending money using a credit card with be charged by 3% of the total amount of the transactions.
Bug Fixes and Improvements
The recent update aims at fixing some bugs and improving some features to make sure they work properly and smoothly. They include the following:
A bug with auto-correct feature. When hitting "it", you might see the text automatically turned into I.T.
A problem faced by some users when typing numbers in the Calculator app
A bug with Mail app. It continues checking for new messages without prior instructions
A bug with Setting app. It opens up a blank screen
Problem faced by some users when swiping Today View or Camera. In addition, some users found it problematic to control Music from Lock Screen.
With iOS 11.2 update, Apple has fixed these problems and bugs. After updating the OS on your phone, you will find it smoother.
Fast Wireless Charging Support
Apple's iOS 11.2 update also comes with 7.5 w Qi wireless charging support. This feature is specially beneficial for those who use iPhone 8, iPhone 8 Plus, or iPhone X. This technology makes charging process faster. The previous version was only limited to 5W.
Additional Features
The recent update also carries some additional adds-on. They include three new Live wallpapers, which are available for iPhone X owners. Then, a new indicator is present on iPhone X screen. The indicator makes it easier for you to find Control Center. You will also see sharpened indicators for Bluetooth and Wi-Fi. Finally, several new redesigned emoji will make texting funnier and more interesting.
Actually, Apple's iOS 11.2 update still provides you with a number of improvements for the existing features, including:
Improved video camera stabilization
Additional feature in Podcast, which allow you to turn to the next episode automatically
Additional feature in HealthKit app
More stable Calendar app
Fixing issues with app icons, which may see irregular on Home Screen
Easier for deleting recent photos when iCloud storage is full
And many more
Apple's iOS 11.2 Update: Few Tips for Smooth Update
If your iPhone faces the same problems with local notifications, the following are few tips for smooth iOS 11.2 Update:
Disable local notifications by turning "Do Not Disturb" feature on. This is only temporary to make sure the installation goes right
Unless the notifications are disabled, the device may restart during the installation. This may cause even more problems
Finally, make sure that your iPhone has enough room for the update. Apple's iOS 11.2 update requires at least 430.7 MB. So, do not miss the chance to enjoy smoother operating system, since most of the identified bugs have been fixed.