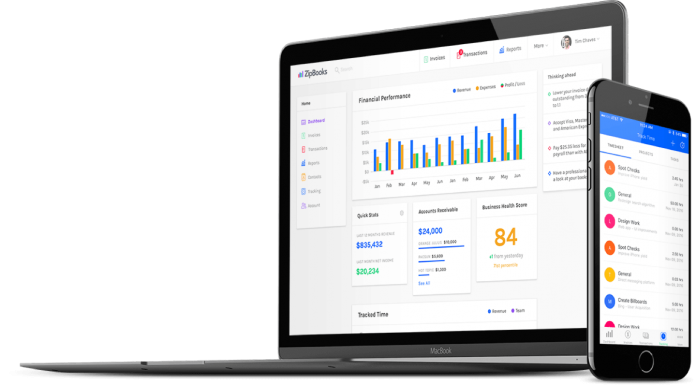 Introduction
There are a handful of factors for you to consider before making a final decision about buying into accounting software to meet your business needs. From cost to customer service, accounting software products on the market are different in subtle yet crucial ways. Making an uninformed decision can cost more than you initially realize. So, it's worth the time and effort to stop and ask a few questions prior to making a purchase. It's just one thing you can do to increase the odds of getting the best deal. As something of a primer, you should know that the nature, scope, and scale of your business operations plays a big part in finding the right accounting software. Whether you plan on actively growing or downsizing your business in the foreseeable future should be another factor to keep in mind while choosing.
User Friendly
Good business requires efficient and relatively trouble-free operations to stay competitive and relevant in the market. Your accounting software should be user friendly and cutting edge as possible. Good accounting tools bring all the information you need together with simple functionality. And in some cases, it gathers and tracks the information you didn't know you needed. Accounting software should run easily for all employees and other team members who use it as needed. Not all accounting products are specifically designed for businesses owners. Some programs are geared toward accounting professionals. Keep a look out for products that are specifically made to work with you and your business.
Multi functionality
Just because a program offers you ease, functionality, and operation, that doesn't mean it has to be light on features. In today's modern business world, commercial trading happens across the globe all of the time. The internet has made 24 hour service the standard of staying competitive, and your accounting software should be able to handle all of that. You may not need software that can handle transactions in different currencies and languages. But, your financial tools should be able to handle more than one task for you at the same time. Ideally, you should go with something that can catch human error accounting in records and alert you to them as well.
Web based information
No matter what kind of business you run, web based accounting software offers superior convenience with access and portability. Automatic data saving and file sharing are just a couple of the advantages of online bookkeeping. But, it does more than collect and keep data nice and neatly. When combined with handheld devices like laptops and smartphones, online accounting software becomes an effective trouble-shooting tool. If you have more than one location to look after, mobile data and secure points of access take the confusion out of keeping track of inventory.
Integrated design
Besides the overall ease of use, functionality, and digital innovation that accounting software brings to your business, you need to consider integration capability as crucial deciding factor. You never know when the opportunity to collaborate with other enterprises may present itself. And, you may already be out of the loop with other companies in the field when it comes to things like sharing operation strategies. Using more modular accounting software also helps you remain compliant with government regulations. Accounting software with integrated design gives you more choices when it comes to things like outsourcing customer service or security duties.
Security
Of course, keeping the accounting information about your business safe and secure should be a top priority in daily operations. Your software security has to be cutting edge and working at all times. For this reason, programs that run over a desktop or throughout an offline network are somewhat obsolete. For one, desktop accounting software is subject to theft or damage. And even though it initially may not feel safe, online security services offer levels of protection that you just can't achieve on your own. Using online security services for accounting software is just an extension of what many businesses so every day. For example, some companies assign security duties to their employees while others leave such matters to a professional third party.
Customer Support
Before you make the final decision on which accounting software fits your business needs as a product, remember to consider the customer service that comes with it. Mistakes and misunderstandings happen in commercial trade all the time. And, there are few things more infuriating than being told that the software as a service you pay for can't be fixed until a specialist or technician becomes available. To an outside observer, a situation like that could make you look bad in front of you customers or clients. Align yourself with customer support representatives that already know something about the field in which you do business. Also, they should be able to switch over you software systems with minimal questions or surprises.
Costs
Like many things, accounting software comes with a price. And as the old saying goes, you get what you pay for. However, the advent of the internet has reversed the rules of business in more ways than one. Sometimes, getting the internet involved with a business operation saves money and time. If you find yourself feeling a little pinched when it comes to your business accounting software budget, look into web based options. In some cases, accounting software more than pays for itself soon after being used and continues to pull its own weight throughout the year.
Conclusion
Figuring out what to consider when deciding on which accounting software to go with for your business is easy if you ask the right questions. As a starting point, ask yourself what currently works well in you accounting system and what needs to improve. Follow up that question by asking what software features would make your accounting operations more efficient. Ultimately, you consider how well does an accounting application handle and sort all of your company's financial information. Finally, ask how well your current system compares to what is readily available on the open market. Upgrading to a more innovative accounting software system should prove most valuable. It may take a little time, but it also saves you the trouble of wasting time fixing obnoxious accounting mistakes. If it turns out that you may need help asking the right questions and finding the best answers regarding accounting software solutions, professionals like TW Accounting Sunshine Coast are more than willing and able to guide you in the right direction.