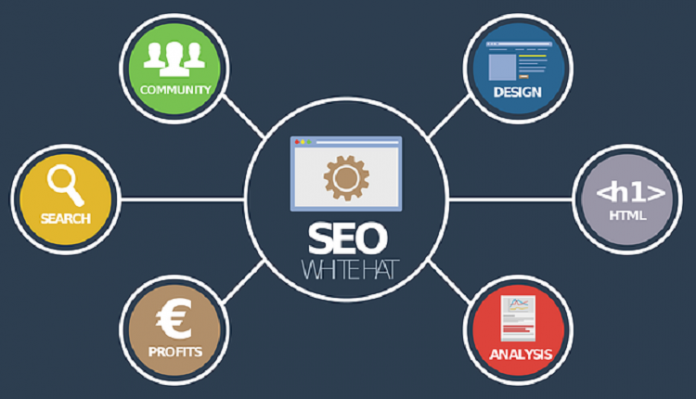 Let us face it. Managing your own SEO strategy is both difficult and complicated. With all of the tools, software, and algorithms, it is no wonder business owners feel tired of their marketing strategy. If you are a business owner who feels the same way, then you need not worry anymore. The best way to do SEO for your website is to let the professionals do it for you. They have the right tools and experience to guarantee the success of your business. If you need more information as to why you need their help, then read this article.
1. SEO IS COMPLICATED
Managing your online market by using SEO is not easy. Of course, you have the option to learn about SEO by yourself, but learning about SEO is not that simple as it seems. Search engines like Google use complex and technical algorithms to determine the rank. Also, you have to factor in that the algorithm and rules of ranking are being updated and changed constantly. As stated, you have the option to study on an effective SEO. However, hiring an SEO company is a more recommended choice if you want to boost the ranking of your site.
2. THEY HAVE THE RIGHT TOOLS AND SOFTWARE
In this age of technology, there are numerous programs and software that can develop an effective SEO strategy. As a business owner, you have the option to invest in these resources and tools to help you. Before you consider buying these resources, you have to ask yourself if the cost will be worth it. Not only the cost, but you also have to ask yourself if investing the time to learn about these programs is worth it. If you think that it is worth to invest both your time and money, then you can do it.
However, if you think that it is not worth it, then you can invest your money by hiring an SEO agency. From the name itself, these agencies and companies dedicate themselves to making an effective SEO strategy. They have the right tools, programs, and experience to boost your market. Hiring a professional SEO agency will let you have more time on your hands and can let you concentrate on other business ventures.
3. THEY MEASURE YOUR RESULTS
If you want to know whether you are attracting the right audience or not, then an SEO agency can help you do that. They have different metrics that can help them assess your traffic and audience. SEO agencies provide insights and suggestions for your website.
4. ITS ALL IN THE DETAILS
SEO agencies offer a long list of services, which can benefit your website. Here are just some of the services that SEO agencies can do for your business:
Make a simple and easy-to-remember URL – If you want users to find your website easily, then you should have a short and simple URL. Your URL or the address of your website should be brief and can include the keywords of your content. Making your URL search-friendly is just one of the many functions SEO agencies do.
Improve website security – If you do not want your work destroyed or erased, then you should have website security. Giving your website security will not only benefit owners, but it can benefit the consumers also. For example, consumers want to make sure that the website is secured before they are going to enter their financial information. One indication of having a secured website is that it has the acronym: https, which can be obtained by an SSL certificate.
Provide unique title tags – In every book, essay or movie, consumers will always look at the title. If you want to entice users to your website, then you should have a title that can grab their attention. SEO agencies can help make a title that is unique, distinguishable, and interesting when compared to your competitors.
Help make meta descriptions – Do you notice the brief descriptions that can be found under the URL when you use a search engine? These descriptions are called your meta descriptions.
Make your website mobile-friendly – If you have trouble displaying your website on a mobile device, then an SEO agency can help tweak that for you.
Page speed – If you are receiving complaints with regards to your page loading speed, then SEO agencies can help solve that problem.
THEY ARE A GOOD INVESTMENT
Most companies have a different kind of SEO strategy. What may work for one company, may not work for the other company. One SEO strategy is effective for a huge company, while that SEO strategy is not effective for a small-time company. If you think that your current SEO strategy is not effective, then hiring an SEO agency can help tailor an effective strategy according to the needs of your business. With their experience, they can improve your digital market, which can give you a good return on investment.
HAVING A BAD SEO STRATEGY IS BAD FOR BUSINESS
As you may know already, the algorithm of search engines changes from time to time. Failing to adapt to these changes can result in damaging your rank and may even leave you with a penalty. Of course, SEO agencies are there to help you. SEO agencies have the experience to navigate these algorithms, to help you avoid business pitfalls and problems.
ARE YOU LOOKING FOR A SEO AGENCY?
Finding the right SEO agency can be a difficult task. Remember that you are hiring an agency to help your business reach a recognizable audience. If you are now ready to hire an SEO agency, then choose Search Media! The company has the experience and tools to help your business succeed in the digital market. They can customize your strategy, which fits according to the needs of your business.
Are you looking for remote seo jobs? Jooble will help you.