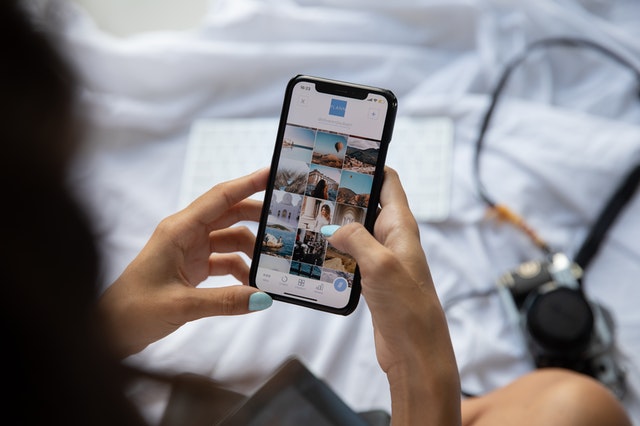 This article discusses what influencer marketing is and why it is essential to various brands and businesses.
There has been a surge in interest in influencer marketing recently. Several individuals and businesses are considering exploring this avenue. It is essential to have a good understanding of what it is and why it matters. The article will explore the definition of influencer marketing and why it matters to help us understand the need to use influencer marketing platforms. Influencer marketing involves brand collaboration with online influences to market a product or service. Influencer marketing platforms are the software avenue that influencers rely on to assist brands with marketing campaigns. They have become an essential integration to its users.
Influencer marketing matters since the world is rapidly changing to an online world. COVID-19 has transformed the world and everyone relies on the internet to get products and services. Brands have turned to influencer marketing to promote their services and products to increase their customer base. Therefore, online influencers have gained popularity and promoted these businesses via influencer marketing platforms. These platforms provide tools to influencers and brands that facilitate the promotion of their agencies, make them visible online and offer the right databases using the essential algorithms.
Defining influencer marketing
Influencer marketing is a type of marketing that uses online influencers that relate to a specific audience to promote the products or services of a brand. Influencer marketing is not about choosing any content creator on an influencer marketing platform. The type of marketing involves an in-depth analysis of the type of influencers that relate to the brand niche to achieve exceptional results. Influencer marketing requires experts in certain fields where they are highly reputable and reliable.
Influencer marketing involves the following:
Influencer campaigns

Content creation

Brand relations that create authentic engagement surrounding a product or service.
An influencer marketing platform gives the right avenue for brands and influencers to collaborate. Therefore, influencer marketing campaigns rely on contributing to value on both sides. Influencers gain value on their platform's presence increasing their social status while the brand gets value and customers.
Why influencer marketing matters
Influencer marketing platforms create a space that influencer marketers need to reach a new scope of potential customers. The marketing is effective as it provides value for money through returns on investments.
Other reasons why influencer marketing matters include:
It is profitable for both the influencer and the brand

It increases a brand's credibility and engagement rate on influencer marketing platforms.

It is an easy way to measure the effectiveness of the influencer strategy. Brands can understand customer preferences through audience engagement through likes and shares on influencer marketing platforms.

It creates brand awareness on online platforms.

It promotes brand authenticity and reputation
Conclusion
In due summation, influencer marketing is essential in promoting a brand and expanding its customer base. The relationship between an influencer and the influencer marketing platform shows how brands can easily connect to make more sales. The article persuades readers to understand how influencer marketing platforms increase the chances of brand tracking and gaining customers. Influencer marketing has transformed the online business world for the greater good.
Owners of businesses are encouraged to pursue the right influencer marketing techniques to derive maximum benefits from it.