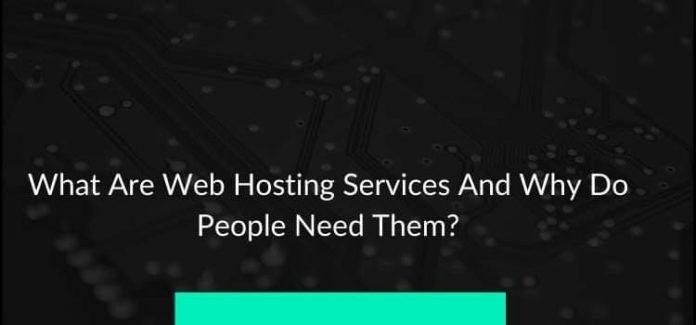 Do you need a professional web host to run a site successfully? Definitely, yes. A web host allows users and customers to access your sites efficiently. For this, you need to choose the right host for your site.
But before choosing a host, you need to know about it completely. So, let's start from web hosting the main definition:
What Is Web Hosting?
To provide successful access to your sites for visitors, you need to have a proper domain as well as a host. So, a web host offers the main hosting services necessary to access the sites efficiently. Moreover, your sites are hosted on servers either virtual or physical.
On the other hand, web hosts allow storing the site's data and files on the servers to offer better performance of the sites. Without a web host, no one can access your sites on browsing platforms online.
Types Of Web Hosting:
There are many hosting providers around the world, from the best seedbox to web hosting and no doubt, most of them are offering the best services to the hosting providers. But before choosing a host, one needs to understand the needs of their sites.
For this, try to understand the following types of web hosting to make a better selection for your sites.
Shared Hosting:
It is the most popular hosting type when someone talks about hosting requirements for a small and beginners' site. Because these web hosting services are cheapest as compared to others. However, even in these cheapest hosting plans, providers don't compromise over the quality and performance of the sites.
Moreover, providers need to maintain quality as the users are sharing the same server with other site users as well. So, inaccurate resource allocation can affect the overall performance of the site.
VPS Hosting:
During VPS hosting users can share the server with other users but have specific resource allocation for their sites. So, the performance and resource usage of other sites don't affect the performance of your site.
Moreover, the higher traffic of the other sites with the same server doesn't have any impact over your sites.
Dedicated Hosting:
Through this hosting service, you can get the complete physical server only for your sites. So, the other site's users and owners don't have any impact over your site's performance and speed.
However, the cost of a dedicated hosting plan is higher as compared to shared and VPS hosting. so, it's a suitable option for large scale sites or businesses. But not good for small scale sites.
Cloud Hosting:
It is almost similar to shared hosting. however, it doesn't include the sharing of a physical server. Because in this case, files of the sites are store at cloud storage. So, the site's owners can operate their sites from anywhere without any location's restrictions.
Moreover, it offers unlimited virtual resources for the sites without any loss of data and information.
Considerations For Choosing A Host:
No matter, what's type and size of your site, you need to choose a suitable host for it. So, try to choose a host for your sites based on the following considerations:
Security Features:
The real-time security of the site is the main consideration to run it successfully. So, without focusing on the size and type of your site, you should choose a host with advanced security features.
For this, try to choose a host that offers free SSL certificate, real-time site's monitoring, backups, and anti-virus software for your sites. Therefore, most of the professional hosting providers offer all these services with all plans.
Highest site's Traffic:
It's also known as the bandwidth limit of your sites. Basically, it allows the amount of data to process at your sites. So, the highest bandwidth allows you to handle the more traffic for your site.
Moreover, if you have a professional and large-scale site then you need to choose a host with unlimited or higher bandwidth for the better processing of data.
Storage Space:
It includes the space for the storage of files, data, images and any other thing on your sites. Moreover, the storage space of a site based on the need and type of site's business.
However, try to keep it lower. Because the files with large KB on the sites take more time to load. Otherwise, customers will prefer to go for other sites instead of yours.
Why Do You Need A Web Host For Your Business?
A web host allows the users to access your sites 24/7 without any downtime. Therefore, you don't need to ignore a valid and professional web host need for your site.
Because a site is the main place to run your business online as well as all around the world. Moreover, it allows us to grow the business without any location's restrictions.
So, you just need to know about the implementation and importance of web host for your online business sites.
A professional and high-quality web host tries to offer responsive services for their customers as well as detailed delivery of the products. So, you can engage higher and potential numbers of customers and users for your online business.
Although, a web host is not the main power to drive your sites. But it's an essential thing to keep your sites accessible all the time with higher reliability and speed.
On the other hand, it allows you to expand your business all around the world without any regions or location restrictions.
Conclusion:
No doubt, a web host requires a lot of effort and potential to keep the sites up to date. There are numbers of hosting providers in the market but you need to choose according to the budget and provided support by the company.
For a small business, you can also go for reseller hosting services as it offers complete control over the sites as compared to shared hosting. hopefully, you understand the importance and need of a web host for a site. Now, it's up to you to choose a host based on mentioned above considerations for your online business.