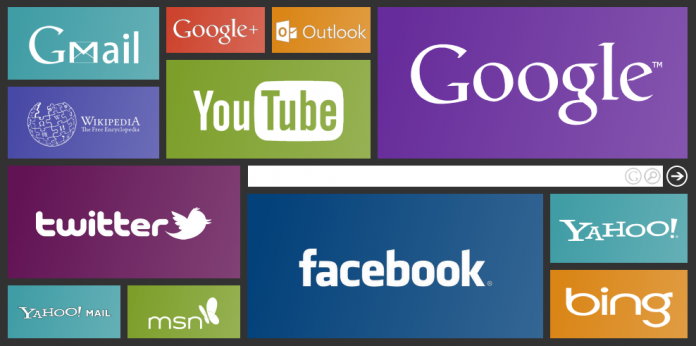 For someone who visits the internet every single day, personalizing your web browser start page is a must. It is just a simple action but it can improve your productivity significantly. Instead of typing the address of the website everytime you want to visit it, a nice and organized start page will let you do it in just one simple click.
Read also: WordPress web hosting
There are many homepage personalization applications that you can choose. But if you want something easy to use and simple, then Webstart.me is definitely the answer. Webstart.me is an excellent custom homepage application that will let you access your favorite website easier than ever. With this application, you really don't have to do anything since all your favorite websites and search engines will be displayed right in front of you. Such a nice way to make browsing the internet easier and more convenient.
How to Install
Now, let's find out how to install and use this start page.
1. If you use Google Chrome, you can visit this link and install it directly to your browser.
2. If you use other browsers, you can go to Webstart.me.
3. Point your mouse to Settings menu bar and then click Set as Homepage
4. Click the browser that you want to choose and follow the installation direction according to the browser requirement.
Features
Webstart.me is available for both PC and mobile. In the PC version, this custom start page can be installed in various browsers from Google Chrome, Mozilla Firefox, Internet Explorer, Apple Safari and also Opera.
In the PC version, the homepage consists of three pages that can be navigated with a simple click of arrow button on the screen. The Most Used page really contains links of websites that most people visit on a daily basis such as Twitter, Facebook, Gmail, Google+, Outlook, YouTube, Yahoo Mail and MSN. The next pages consist of other popular pages that maybe you visit often as well such as Amazon, Tumblr, Netflix and Reddit.
There is one thing that every browser start page must have. It is search engine and Webstart.me is not an exception. As a matter of fact, despite of its simplicity, this application puts special attention on how the user can access the search engine. There are four different search engines that you can use. They are Google, Bing, Yahoo and Wikipedia. In the search bar, before you click the search button you can choose which search engine you want to use and it will keep using that specific search engine until you decide to change it. In addition, on the upper left part, there is a menu bar that consists of several categories that lead to various links that might be useful for you.
The mobile version is even more straightforward, just like what a mobile phone should be. The start page contains mostly social media like YouTube, Twitter, Tumblr and Facebook, but of course it gives you direct access to your favorite search engine as well. Since most people use smartphone browser to visit social media, accessing Google and reading news, this start page has basically offered everything you need.
Good and Bad Points
The best thing about this start page application is the fact that it is very convenient to use. Once you open your browser you will be greeted by the most popular sites that you certainly will open at least once a day. Whether you want to search something in Wikipedia or Google, check your email or say hello to your friends in Facebook or Twitter, you can do all of them in just one simple click. If you open the other options on the menu bar, you can also find other interesting websites to visit.
Unfortunately, it is safe to say that at this point, this web browser start page is too simplistic. There is no button or direct option to add our own favorite links to the start page. Furthermore, the existing links also cannot be removed. It seems like we need to edit the html code directly to edit the start page and it is certainly going to be a hassle. But since it already features the most popular sites as well as various search engines, it seems like it is not really a big problem.
Conclusion
Webstart.me is a simple start page organizer that will save your time and makes visiting your favorite websites more convenient. If you prefer something with plenty of blows and whistles, maybe this application is not the best for you. But if you appreciate simplicity and you visit the most popular websites and social media every day from your PC or smartphone, Webstart.me certainly will not disappoint.