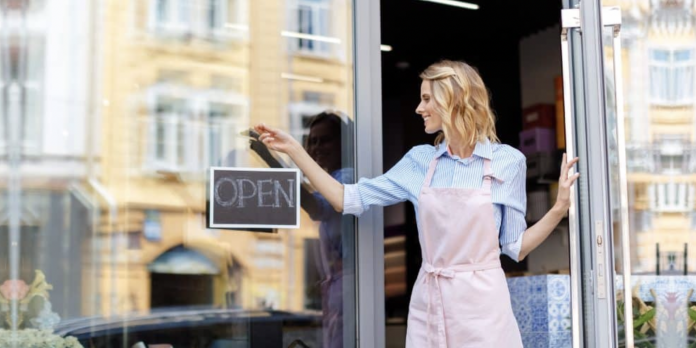 Walking around and browsing the small businesses of the historic downtown areas of any city is an increasingly popular weekend activity across America. Especially with millennials, these older areas are a trendy place to live, work, and (if you are lucky enough to find a vacant storefront) start a business. The U.S. Small Business Administration claims that more than half of Americans either own or work for a small business, and nearly two out of every three new jobs in the United States is created by small businesses.
Because small businesses have the unique opportunity to embrace local culture and forge strong connections with customers, reliable methods of communication are crucial. In fact, the right business communications platform is essential to keep these small businesses lively and thriving. Here are five ways a hosted phone system can help small business owners be successful.
Mobility
Take business with you, wherever and whenever you go. Leaving the office for coffee or lunch should not mean that customer calls will go missed or unanswered. Forwarding your calls to a mobile app while you are running errands for your small business will ensure that every potential money making scenario can be addressed in a timely manner. Your reputation as a passionate and responsive store manager will also be boosted, leading to fantastic company reviews and happy repeat customers.
Save Money Upfront
Starting a small business and running it for its first few years requires a lot of personal investment from the brave souls that feel driven down this increasingly popular business path. In fact, the lack of capital and an unstable cash flow is the #1 top challenge faced by small business owners according to Guidant Financial.
Obviously, one of the best ways to overcome this challenge is to avoid the large kind of capital expenditures that destabilize cash flow. A cloud phone system, for example, is an OPEX (operational expense) type of phone system. It avoids large up-front investments, freeing up initial cash flow to spend on other necessary expenses to get the company off the ground. All of the updates, support, and phone service is all rolled into one, low, monthly recurring cost.
Scalability
The potential for growth of a small business is usually unknown at the time of its conception. Just like any proud parent, the owner will obviously hope that the company takes off and expands both rapidly and steadily during the first few years of its life, but guarantees can never be made. Because of this, being able to add and drop extensions on a phone system is an important aspect to consider. Costly and time-consuming forklift upgrades to your phone system can be a major delay and cost your business thousands. In contrast, you can add extensions to a hosted phone system same day, and it can easily grow to accommodate the rapid expansion which is expected in this lucrative environment.