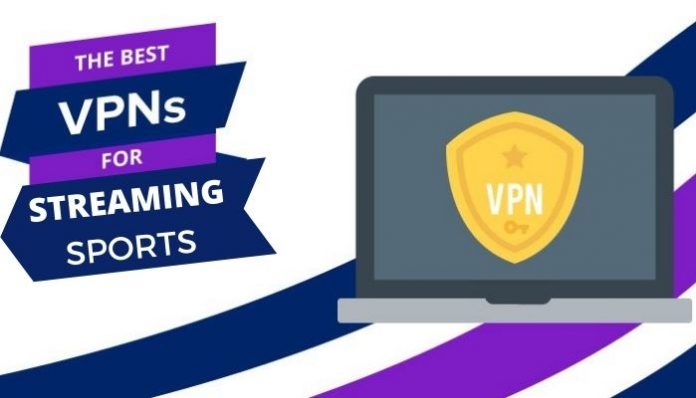 If you are a fan of sports, you will know that there are not many things that can better a night in front of the big screen knocking back a few beers. At the same time, you will also recognise that there is nothing quite as frustrating as being kicked off a sports stream. Usually this happens if you are travelling – meaning that even if you are English, you cannot watch your favourite EPL team or American and have been denied the chance to watch the NFL.
Unfortunately, due to sports being a regulated industry, copyright restrictions are in place to ensure that those streaming the events have the right to do so. No matter the sport, a broadcaster will have the rights to show it in the country that you are situated. This means that if you are outside the country, your access will be restricted.
This is Where a VPN Comes in Handy
If you are in another country and you have been kicked out of your sports stream, you can use a VPN. A virtual private network allows you to bypass the geo restrictions placed on the sporting content you are trying to view. It works by giving you an IP address in your home country. You can then connect and resume watching your sporting action.
Let's use Sky Sports and ESPN as an example of broadcasters that have the rights to show certain sports to people in the UK and the USA respectively. If you have tried to access your subscription whilst outside of your country, you would have likely been prohibited from watching it. Using a VPN, you just connect to a server in your country – it is as simple as that.
Which VPNs are the Best?
There are lots of top quality VPN providers and they all differ in what they offer. Some may have many more server locations than others while some might offer more simultaneous connections. Classifying the best is subjective as it depends on what you need. That is why VPN review sites such as Digitogy are so useful. You can learn of the benefits of each VPN before deciding which to use. You can compare price, bandwidth, servers, features, and everything else in a side-by-side manner. 
Now You Can Enjoy Sports No Matter Where You Are!
VPNs are not expensive which makes them worth the small investment even if you do not need to use them much. You could also just grab a one month subscription if you are going away on vacation but will be back shortly. You might even be able to grab a free trial – so it will not cost you a penny! Just make sure you look around and find the best VPN for your circumstances.