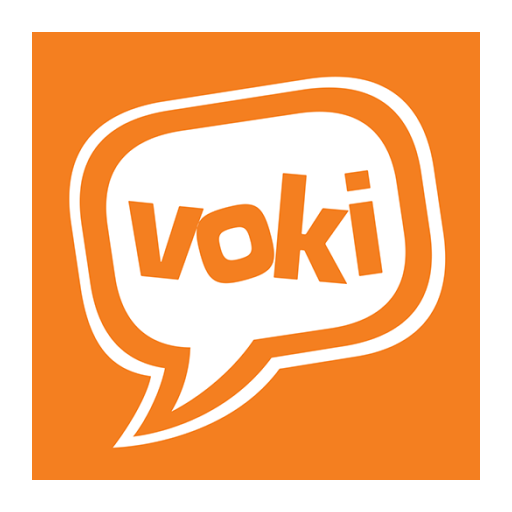 The idea of establishing communication between people using mobile platforms has long been brought to life by a great variety of app publishers. While all those social tools expand our possibilities to keep in touch with one another at a superficial level, they can also lessen our feelings of real connection. What we mean by that is the lack of emotional component inherent in electronic communication. Does technology indeed make us closer or, on the contrary, draw us apart?
Voki was created with an idea to encourage that emotional connection between people by making video and voice messages easy, while also providing a complete platform that includes text and photo messages. Voki also wants users to be able to talk when it's convenient for them, by allowing them to schedule messages to arrive at any time in the future. Creating a joyful user experience was also an important goal for Voki.
For those, who interested in building a real-time messaging app, we recommend to read this post: https://yalantis.com/blog/how-to-choose-a-real-time-messaging-solution-for-your-web-or-mobile-app.
Rachel Ratliff, the founder of the project, came to us to help implement her vision. Voki Messaging — Future delivery iPhone app, a great product which will make user communication better. We had a conversation with Rachel about Voki.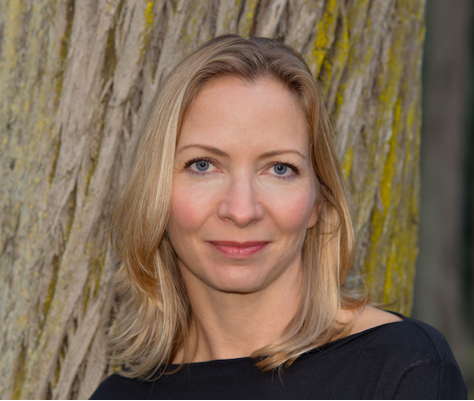 We: Tell us about your background.
Rachel: I was a lawyer for 15 years and got tired of that. So I left my job, took a little time off and started thinking about what I wanted to do. I had several business ideas and wanted to create something really compelling.
Me: What was the reason why you created Voki?
Rachel: First and foremost, I felt like I have all this technology, all these Facebook friends, all these ways to stay in constant contact with people and I felt more disconnected than ever from my friends and family. So I was thinking, why is that?
And I realized that it's because the ways we communicate now are really efficient, but not very fulfilling. It's easy to dash off an email to get a quick response, but you lose a lot of the emotional connection inherent in the way we used to communicate when you take away a person's voice, facial expression and body language.
So all of that made me think how do we use technology to get people connecting better, keeping in mind that we are often too busy to call each other up and talk on the phone like we used to.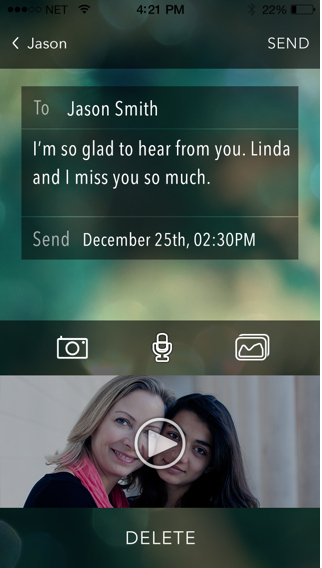 We: Why did you decide to include video and voice messaging to the app?
Rachel: I wanted to encourage people to leave voice messages and live video messages to get that emotional connection. I also included text and photo messages, because I wanted Voki to be a broad-based platform that people will use for lots of things. But I really put voice and video at the forefront of the app.
We: How did you come up with scheduled message delivery feature?
Rachel: Often when I want to talk to people, it's the wrong time. For example, I want to tell my friend something important, but she's probably busy at work so I don't want to bother her with a phone call. Or I try really hard to remember when it's someone's birthday, but when the actual day arrives, I completely forget to call, or something important comes up, and I promise myself I'll do it later in the day. But then I don't. So there are all these things that I want to remember to say to people because I want to be a thoughtful friend, but I just can't get it done. Now, I can record a message when I'm thinking of it and have it arrive at the right time.
We: What does the word Voki mean?
Rachel: Voki is Esperanto for «call».
We: What makes Voki special?
Rachel: Design is incredibly important. I've tried to make Voki so intuitive that you don't have to guess at how to do something, or what a button means. I hate it when I have to tap around an app trying to figure out how to make it work! But beyond just the user interface, I wanted to create a feeling of joy for people using the app. Ease of use and joy — that's really what we're going for.
We: How are you planning to monetize the app?
Rachel: We are exploring several options. In the short term, we are looking at a premium version with some additional features to be identified through customer research. There are also some significant business applications for Voki.
We: What was the biggest difficulty during the project development?
Rachel: It has been my first project as an app developer and my first project working with developers. Things always take so much longer than you think they will. Managing my expectations through that process has been difficult, because the amount of time we ended up taking was a bit frustrating.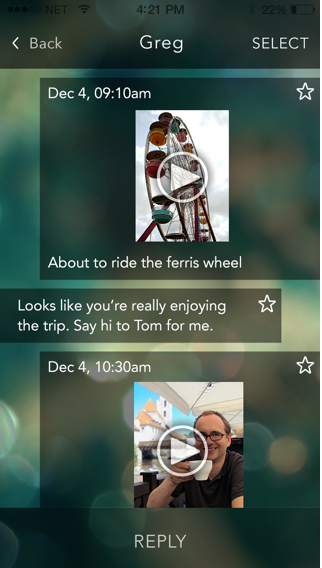 We: What are your plans for the future?
Rachel: Once we update Voki with some additional features and bug fixes, we'll be making a big push to get the word out about Voki, and keep going to create a product that people want.
As soon as we get some traction, we'll definitely expand to Android, and a web application as well.
We: It was great talking to you, Rachel. Our team wishes a lot of success to you and your great idea!