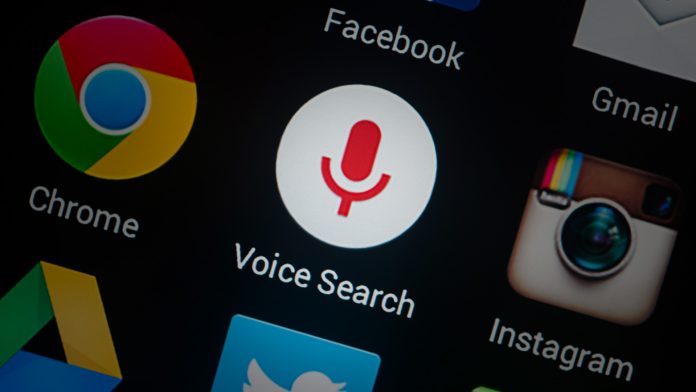 Voice search technology has the potential to change how we live our lives, how we get information, and how we communicate.
Wait. What's voice search?
When you ask Siri, "Do I need to carry an umbrella today?", or "How long can a monkey live?" you are performing a voice search.
Voice search describes searches you conduct by using your voice. These searches are performed with a voice assistant (Cortana, Alexa, Siri, Google Home, etc.). The commanding voices are transcribed to text, which is then scrutinized by the system connected to external search engines. The process takes an average of approximately 4.6 seconds to bring results of about 2,312 words, making voice search an effective tool for everyday use.
The point of this article is to relay voice statistics for 2018 and it's emerging trends. Here is what you should know.
Voice search technology is being integrated into everything from vehicles and speakers to smartphones, wearables, and so on. That said, online marketers have now embraced voice marketing and are now adapting their online businesses to its latest trends, before they are overtaken.
According to a BrightLocal's study:
76% of smart speaker users perform local searches at least once a week
53% of them carry out daily searches
58% of consumers have conducted local business searches within the last year
27% land on a website of a local business after doing a voice search
Figures don't lie, and that's why voice-enabled devices are on a sky-high demand in a technology marketplace that's seemingly under pressure to produce more devices.
Voice Search By 2020 Will Drive 50% Of All Searches
Voice searches are on the increase at an incredible rate. According to a SearchEngineLand post in June this year, statistics show that voice search queries are currently 35 times bigger than they were in 2008, the year considered to be the beginning of voice search technology.
Another analysis from SEOTribunal's recent infographic study predicts that voice search in 2020 will constitute 50% of all searches. If the prediction is right, in four years, the success of your business will rely upon the fact of whether it's voice search optimized or not.
Google Home Search Data
Currently, Google is above the 90% mark in voice search capture ability and user-friendliness. Because of this, consumers have discovered that voice search can offer them more freedom. For instance, you don't have to leave the room during a Super Bowl match to get your laptop to search for a local pizza delivery.
How Many People Use Voice Search Enabled Devices?
Voicelabs forecasted in 2017 that 33 million voice-enabled devices would be in circulation, but their guess fell short by 12 million devices, meaning the trend's skyrocketing speed is overtaking the predictions. For any marketer, it's imperative to prepare and grab this opportunity at its earliest stages. The home voice assistant is here to stay.
For your business to survive organically, you need to grab this chance by optimizing your website for voice search. Otherwise, it's very likely that you'll lose out to your fiercest competitors.
When Do People Use Voice Search?
Voice search has become an integral part of technology. A recent study indicates that 50.4% of US customers use voice search. A significant portion (42.8%) also love that it's much faster than typing. Its increasing popularity is credited to the fact that it makes multitasking amazingly easy.
You can cook while searching for "flower shops around" or change dirty diapers while searching for "online store selling diapers."
Where Do People Use Voice Search?
The hands-free feature attached to voice search makes it an attractive option. That's why voice search is usually conducted at home or in public places like restaurants, theaters, and gyms. According to statistics, 52.8% of consumers use it when driving, 7.5% when watching TV, 7.4% when working, 5.5 % when cooking, and 0.2% when in bed. The 2018 saw an increase in the overall places of usage compared to 2017.
Wrapping Up
Voice search statistics in 2018 show that the future of traditional search behavior is evolving. So, if you want to have a bigger market share, integrating voice search technology into your business is something that you shouldn't overlook.