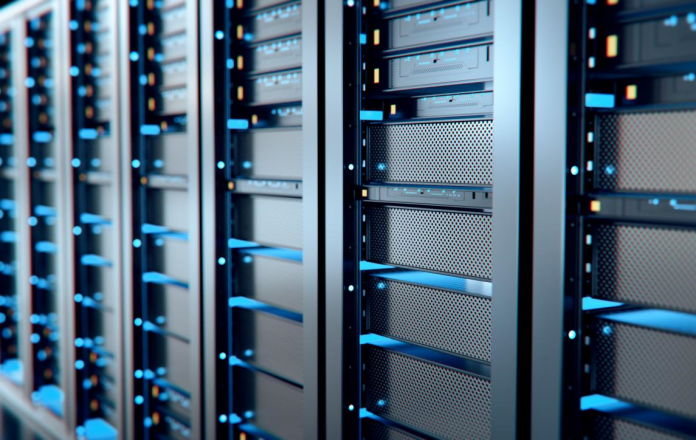 Modern organizations need their IT departments to source and provide reliable storage solutions for their data. Some companies use physical servers perceived to be traditional. Other companies are taking to virtualization. 
When looking for a hosting solution, you can opt for a virtual or physical server. Choosing between the two is a decision made difficult by the pros and cons that come with each option.
Here's a virtual server vs physical server guide to help you make a choice.
Virtual Server Vs Physical Server: Understanding the Differences
As an entrepreneur, you want your business to have a reliable infrastructure in place. An efficient infrastructure will bear the workload and process operations in a smooth manner. This infrastructure can be set up on a physical server, a virtual server, or even a collaboration of both in what would form a hybrid server. 
It is important that you understand both their differences and similarities. You also need to know about their contrasting functionalities with respect to their strengths and weaknesses.
This information will help you make a more informed decision before choosing between the available options. 
What Is a Virtual Server
A virtual server is a server that shares both hardware and software resources with other operating systems. A virtual server functions in a multi-tenant environment thus allowing other operating systems to run on one virtual server. 
These different operating systems are referred to as virtual machines. A virtual machine is an operating system that is installed on software and emulates a physical computer. 
The process of placing these virtual servers on cloud servers is what is referred to as virtualization. According to a report done by Cisco, the start of 2020 will see 86% of business data hosted on cloud servers.
What Is a Physical Server
A physical server is a physical computer with an operating system such as Windows or iOS. Each physical server also has its own memory, processor, hard drive and network connection. 
Due to the powerful nature of its functions, physical servers tend to be larger in size as compared to normal desktop computers. Most companies outsource server hosting to data facilities in what is known as server colocation. This helps save money on server storage and management expenses. 
While virtual servers are multi-user friendly, physical servers are a single-tenant computer server. This means that only one user can use one specific server hence the name 'dedicated server'.  
How Does Functionality Compare Between Physical and Virtual Servers
Don't be so quick to make a decision on virtual server vs physical server. Make sure that you look at certain factors that will influence your decision such as server performance and overall cost.
Read on to gain a deeper insight into some of these factors and more. 
1. Performance
You need to be well aware of the kind of services your business needs first regardless of the option you make. This is because you need to know which option will be most suitable for your company data, applications, and processes that you deem fundamental to the successful operation of your company. 
Physical servers offer more processing power and efficiency as compared to virtual machines. Virtual machines are more likely to experience performance issues. You'll find that virtualization of too many servers on a machine will be the cause of such issues. 
If your business processes a lot of data, then you'll require infrastructure that will allow computing resources to perform at high levels. Going with a physical server would prove to be the wiser choice.
A physical and a virtual machine cannot perform at the same level regardless of whether they have the same software resources and capabilities. 
2. Budget  
A physical server environment might prove expensive through high building and maintenance charges. The high costs may be as a result of frequent hardware and software upgrades, constant system failures, or damage to computer equipment that are almost difficult to repair. 
A virtual server environment, on the other hand, gives companies the freedom to share computing resources with all virtual machines. However, depending on the size of the virtual environment, virtual machine licenses can be costly.
Regardless, you'll save money you'd have otherwise spent on things like storage facilities or computer hardware. Before making a choice, you have to know which of the two will offer your business more efficiency at the best price.
In this case, virtualization is the way to go. 
3. Security 
The security of your servers depends on the server environment, staff expertise, and system configuration. For organizations looking to save money, choosing a virtual server will offer significant advantages as far as data security goes. 
Setting up a virtual server environment is better because you can focus on a universal security approach. Another benefit to it is that a universal security approach is easier to configure compared to that of a physical server environment.
Security policies and procedures can be easily developed and applied. For physical servers, you'll have to put up a security system for each server. This process takes up a lot of resources, especially if you have a sizeable physical server environment. 
4. System Recovery
A lot of companies set up the best precautions against system failures. However, servers still experience failures every now and then. It could be as a result of hardware breakdown, power outage or a breach of security. 
In such situations, it is crucial to restore data and resume operations to minimize downtime as quick as possible. For companies with physical servers, it can take hours, or even days for normalcy to resume. 
The long disaster recovery process is because a new physical server has to be set up. This involves installing an operating system, setting up the necessary applications, and restoring data from backups. 
The inefficiency of physical servers gives virtual servers an advantage in the system recovery. A virtual server can be restored in a matter of minutes whereas it would take hours to restore physical servers. 
Which Server Is Best for You Depends on Your Companies Needs
Most companies tend to go with a hybrid approach of both virtual and physical servers as a short-term solution. Having a detailed insight into your company's needs in regards to security, maintenance, and performance is important.
This understanding will assist you in making a decision on virtual server vs physical server. Subscribe to our blog for more tips and information on how you can pick out the right hosting solution for your website.