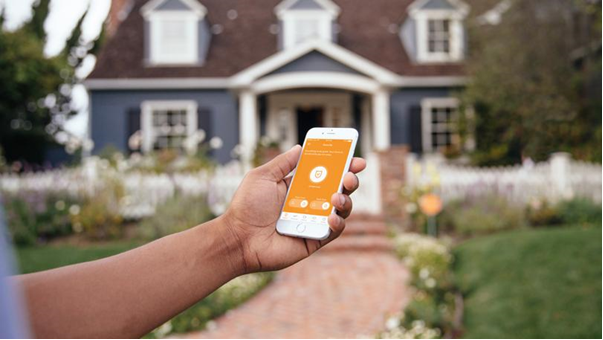 These days, smart homes are not just a dream and many of us are starting to change our own homes into something far more luxurious and high tech. Okay, we may not be able to match the cribs of those Hollywood stars but at least we can add some sparkly gadgets to make life easier. This article looks at some rather swish smart home ideas that will not break the bank but could easily transform your home into one of the coolest on the block. So, take a few minutes to digest the contents and you may even be inspired enough to take the plunge yourself.
Philips Hue
If you love the idea of having a smart lighting system in your home, this one is probably the place to start. The Phillips Hue is a lot of fun but is also an awesome device that adds so much value to the modern home. They come in a number of kits that pretty much match any budget. Of course, having the correct smartphone app is the best way to get the most from your Philips Hue but that doesn't mean you can enjoy it on a more basic level. There are cheaper alternatives than the Philips Hue but they don't have the functionality and overall coolness of this awesome smart lighting system.
Nest Protect
Modern smoke alarm systems have really taken off in the last ten years and there are none anywhere near as cool as the Nest Protect. This comes from a well- respected family of smart home devices and takes smoke protection to another level. Forget about those ropey old systems that would go off when the shower room got a little steamy. No worries about that tiny little battery running out of juice and waking up the whole street, this bad boy is 100% digital and works like a charm. It can even send an alert to your smartphone should something go wrong whilst you are away from the house. Packed with intelligent features, can you afford not to have the Nest Protect in your home?
Amazon Echo
Although you could be mistaken into thinking that the amazon Echo is nothing more than a fancy Bluetooth speaker, it really is so much more. These probably epitomise the smart home more than any other single high-tech device today. These act as a digital assistant in the home and work for the entire family. Amazon echo will happily tell you how to make that special meal or perhaps you'd prefer to get a weather report for the next few days instead? Whatever your wish, it will become Amazon echo's command. When you are feeling low, Amazon echo will crank up your favourite tunes or even set the alarm so that you can get a few hours much needed rest. But don't take our word for it, try the Amazon echo yourself and you will never look back!
Sonos Play:1
Sonos have developed one of the most impressive musical devices for a very long time, the Sonos Play:1 has an incredible quality of sound from such a small device and is perfect for streaming music for the whole family. Using the likes of Google Play Music, Spotify, Pandora and Amazon Prime Music, there isn't much not to like about this diminutive music maestro. You will need the Sonos smartphone app to get the most from it but there are a whole family of devices under this cool brand that can transform your home into something very special indeed.
Nest Cam
Protecting and monitoring your home from afar is a luxury that we once only dreamt about. These days, the Nest Cam can be bought at a very reasonable price and it brings a tremendous amount of functionality and security to the modern family home. Offering a 1080p stream that can be watched via your smartphone, the Nest Cam is something that keeps you and your loved ones connected wherever you may be. Using discreet but high-performance Wi-Fi security cameras, it really is the way forward. Although not recommended as a standalone security system, it brings a ton of peace of mind to those keeping an eye on their kids or possessions. It is also able to send alerts to our smartphone thanks to its intuitive monitoring system, the Nest Cam is a real find for those looking to add to their smart home.
Belkin WeMo Switch
For those out there who are always stressing out because we may have forgotten to switch off that device, he Belkin WeMo switch is a real godsend. Simply plug this device into a wall socket and once you have installed the app, you can actually switch off any connected plugged in device via your smartphone or computer. You can even monitor the energy usage of a chosen device and have it turned off automatically once it hits a certain level. We love the Belkin WeMo switch and it is sure to be a hit with those who like an extra level of control in and out of the family home.
More traditional upgrades
There is no doubting that the previous gadget will add value to your home but if you are interested in adding some more traditional upgrades, we'd recommend having a chat with those wonderful folk over at Windows Winnipeg because they have certainly got the drop on their rivals with some sizzling deals on the very best replacement windows options. Keeping your home cool in the summer and war in the winter, why spend any more elsewhere because these are the best in quality you will see for miles around.
We've talked about some traditional and some not so traditional upgrades to your family home. Hopefully you have got a few interesting ideas on how to make your favourite place a little more like home. You needn't get out there and buy the whole lot, shop around and take your time because it always pays to take your time as far as upgrading your home is concerned. Stay safe and remember to have fun!