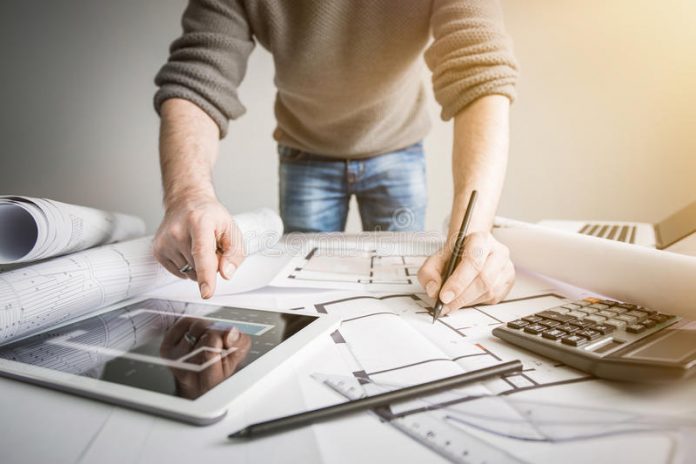 Cloud computing has become a popular trend in the IT industry. Today almost every digital service relies on cloud computing. So whether you update your Facebook or Instagram status, or you perform a transaction online, everything uses cloud computing. It has made our digital operations much easier and faster. According to research, The global cloud computing market is forecast to go over $650 billion by 2025, with 80% of organizations having migrated to the cloud.
So basically, cloud computing refers to services offered over the internet, mainly data storage and manipulation. It saves the cost of a business because they do not have to invest money on the actual hardware storage devices and servers. Cloud computing is offered by cloud service providers all over the world. These service providers have large data centers in different parts of the world. Because a business does not have to buy the hardware to store data, it makes it easy and flexible for them to access the data from wherever they want. There is no upper limit to what data you can store and access. Also, it saves cost. This makes the applications efficient and faster. Almost all the new technologies, such as machine learning, artificial intelligence, blockchain, etc., rely on cloud computing.
Since cloud computing is forecasted to grow in the near future, it will also produce employment for professionals. One of them is the cloud architect, and professionals are also taking up Cloud Architecture Training. Read out the rest of the article to know more about it.
Who is a Cloud Architect?
A cloud architect is a professional responsible for handling cloud computing architectures in an organization. This includes front-end platforms, back-end platforms, storage devices, delivery, and networks required to handle cloud computing services. Managing cloud services has become an essential part of an organization because it continuously increases in the industries.
The cloud architect observes the business challenges and then solves them with the help of cloud architecture. They play a role in bridging the gap between business requests and cloud architecture.
Top skills of a Cloud Architect
A cloud architect needs to be proficient in the following skills:
Understanding programming languages is an important part of the tech profession. So, the popular languages to learn are python, java, C#, C++, etc. Most commonly, these languages are covered in undergraduate programs in IT or related disciplines. These languages form an important part in writing algorithms for cloud computing software such as Microsoft Azure, AWS, Google Cloud, etc.
As a cloud architect, you must know the technology and concepts behind its work. As you will be creating solutions for cloud applications, it is important for you to know how these work as a whole. Talking about network concepts, the popular ones are TCP/IP, DNS, HTTP, CDN, VPN, etc. This will help you to design your cloud networking using both public and private subnets, internet access, and VPC peering.
A software architect is responsible for working on the databases. Therefore he must know very well about these databases. AWS uses its own databases, but some other databases such as Relational database, S3, Hadoop clusters, etc. Having awareness in them will help to get the best services at a reasonable price, performance, and most effective to store the data.
Since cloud computing is accessed from the internet, it also becomes vulnerable to threats and attacks. Here the cloud architect needs to secure its cloud account as well as the data that needs to be kept safe. Identity and Access Management is a service that helps you define which resources can be accessed by whom. Some security groups and access lists are helpful in providing secured services.
Cloud computing providers facilitate the services of both front-end and back-end development. So, it is important for the professional to be aware of the services that these operators provide. It will help them to identify which business problems require which service and when.
Cloud computing certifications
All of the hard skills mentioned above are an important part of a cloud architect. So when technologies move to cloud computing, methodologies and execution change there. Cloud computing has different ways to access, process, and store information. So, these are completely new, and one should learn them very well. For these purposes, there are certifications in this field that can be taken respectively. Popular ones include certifications for Microsoft Azure, AWS, Google Cloud, etc. Upskill AWS SysOps Certification Training Course in Dubai so that uniquely put your skills on the table.
In an organization, everything comes to communication skills for long-term cooperation and growth. A cloud architect should definitely be good at communication skills. The reason being that the business requests and solutions are often communicated to professionals from a non-technical background. Also, the customers may be of non-technical background as well. Therefore communication is as important as any other skill.
A cloud architect is sometimes required to communicate the final product with stakeholders. For that, they may receive requests requiring improvements, positive or negative feedback, and other suggestions from people. All of these challenges require effective decision-making, keep in mind various factors. Decision-making will help the cloud architect to process all the requirements and decide whether these requests can actually be taken up or not.
Time management is important for every professional, not just the cloud architect. So the cloud architect should plan in advance its schedule. It is important because the work is related to different people and it also alters as per the external factors. Many times organizations conduct different events, trips, and much more. So time management here will help the professional to guide them to finish the work targets on time, without compromising much.
Conclusion
Now that you know how to become a cloud architect, you should start taking steps as soon as possible. The initial step is to learn all the required skills. The best way to learn is to enroll in an online course. These courses have instructions from industry experts, and they also offer industry projects. Research well about these courses and find out what meets your career needs. The average salary of a cloud solutions architect is ₹1,788,577/ year, according to payscale. This shows that organizations are willing to invest a great amount of salary in skilled professionals. So what are you waiting for? Just begin learning!