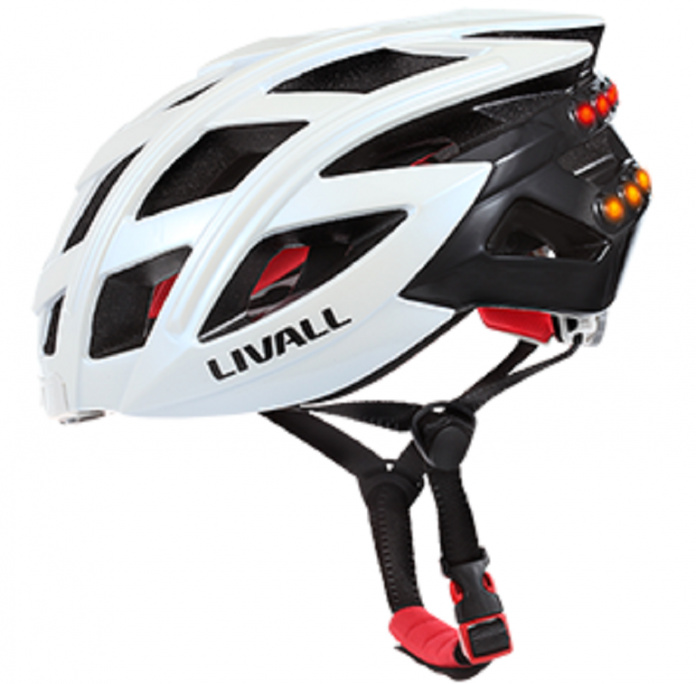 2019 IFA Berlin is here to come during 6th to 11th September; this is an exhibition where consumer technologies meets innovation. A considerable amount of new and inspiring smart products including smart helmet will be launching here to blow your mind. As hot fans of leisure and dynamic lifestyle, you might be eager to know what could be expected this year. Stay cool and we will now show you the list!
"Life is about peace and safety"
1/ LIVALL Helmetphone BH60SE
A sporty and smart helmetphone BH60SE is an outstanding example of fitting the needs of all-in-one helmet with style, safety and multifunctionality. The amazing functions include hands-free operation, smart lighting, fall detection, press for SOS, one-click answer, PPT walkie-talkie, voice navigation, etc. With LIVALL Helmetphone BH60SE, not only your safety is redefined but your fun and adventure are regained. For its appearance, it's stylish and the design could help the helmet better suits different head sizes and do good in keeping cool when consumers are using it.
2/ Delight Mattress
Fitted with ten vibrating and three heating areas, a Shiatsu pad and an acupressure mat, the Delight Mattress provides multiple massage options. The Shiatsu pad and the acupressure mat can be easily removed from the mattress to be used alone. The pad can benefit many parts of the body, such as the shoulders, back and legs, while the mat stimulates the reflexology points on your back or other areas of your body.
3/ 2-in-1 Shiatsu Comfort
With its four dual-direction rotating heads, two massage and heating intensity levels, the product relaxes tired feet and the other areas of the body. This pad looks like slippers into which your feet have to slide, is designed to be flexible and transformed in an instant into a conventional pad; it can easily be placed on multiple parts of the body (back, shoulders, thighs, calves), for relaxing the tense muscles.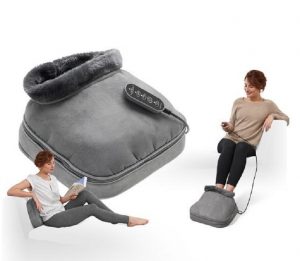 "Life is about moving"
4/ ACME SW301 Smartwatch HR + GPS Color
Every step and every heartbeat are counted with the ACME SW301 GPS Smartwatch! The integrated active GPS allows you to check your location or follow the exact route of your run or walk without having to carry your smartphone. After the synchronization of the two devices, all data are available in the app. With the Smartwatch, you can explore your surroundings more closely and measure air pressure, height and temperature. In addition, the watch features a high-precision pulse meter and various sports modes that accurately and easily capture the results of your training and thus improve your sports program. Besides, the clock informs you about incoming calls and messages, emails, or other notifications you receive on your smartphone. You can also set a reminder in the clock to drink more water or move more.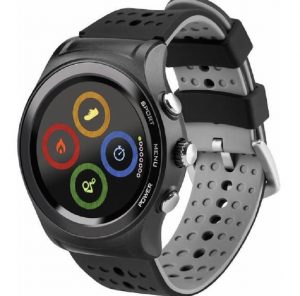 5/ Tail it Bike
Tail it Bike – GPS tracker for the bike is specially made for all types of bikes. The GPS tracker for the bike is hidden in the steering and has a flexible design to fit all types of handlebars for bikes. The GPS tracker for the bike is also waterproof, has a full 8-week battery life and is charged with USB charging without having to take it out of the handlebar.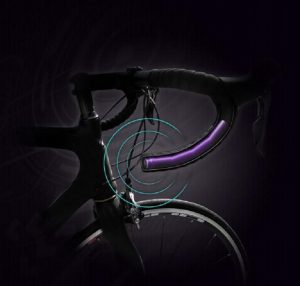 6/ Fitbit Zip – Wireless activity tracker
Fitbit Zip, a wireless all-day activity tracker, motivates you to be more dynamic in your everyday life and gives you feedback in real-time for your keeping fit. It keeps track of steps, distance, and calories burned. The unique and easy-to-use Tap Interface could help you flip through your activity stats. By tapping the screen, you can see your daily steps, distance traveled and calories burned. This product is also sweat, rain and splash-proof and has a replaceable battery lasting up to 6 months that you never have to charge. It could also save your data up to 7 days without syncing.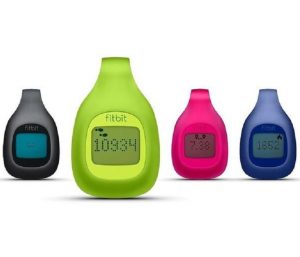 Now you could keep an eye on these splendid products and LIVALL is said to be on top of the list, for it is not merely useful but with multiple innovations worth discovering. If you are a cycling fan, you would not want to miss this trend-leading brand. Remember to visit the IFA 2019 and try out our recommended products on this list.