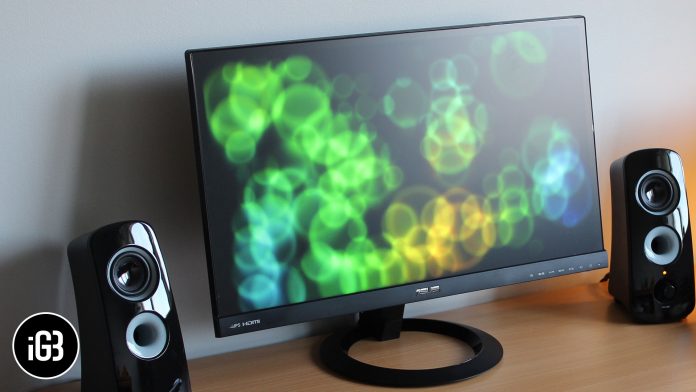 If you are fed up from working on the small size and low resolutions screens, and you can't afford high resolutions screens then this article is for you. In this article I have mentioned the top 5 4K monitors here, these have amazing features and resolution.
1. Dell P2715Q 4K Monitor
The Dell P2715Q 4K monitor has the resolution of the 3840 x 2160 and can support pixels up to 8 million. It has natural colors and helps in viewing scenes on the monitor finely and naturally. In this monitor, you will get a USB 3.0 port, HDMI port, DisplayPort and Mini DisplayPort. There are 1.07 billion colors distributed on the screen and the viewing angle can be adjusted to 180 degrees. The color accuracy is up to 99% with a response time of 9ms and sRGB
2. Samsung UE590 4K FreeSync Monitor
The Samsung UE590 has a display of 16:9, which helps in providing the images and videos more clearly to the users, that's why it is included in the list of best 4k monitors for mac mini. This 4K monitor is mostly used for professional purposes. The resolution of this screen is 3840 x 2160, and it supports the sRGB and 100% color gamut. The gamers love this 4k monitor because of AMD Free Sync technology used in it and the response time is just 1ms.
3. Asus PB287Q
The Asus PB287Q 4K monitor is manufactured with a resolution of 3840 x 2160, and the response time is up to 1ms. This is the reason it is good news for gamers. For 4K videos it handles 60Hs. The color accuracy is increasing with the professional work because the color table is of 10 bits and with the 160 pixels. The more features in this monitor are, it has the night mode, game mode, theatre mood, reader mode, etc.
4. LG 27UD88 4K USB Type C Monitor
This 4K monitor is manufactured for the people who feel difficulty working on small laptop screens. You can connect your laptop, mobiles, and tablets to this monitor via USB port 3.0, and it has the quick charging technology that helps in providing the facility of fast charging to the devices (can attach with LG 27UD88 4K screen). It supports the sRGB and the resolution of 3840 x 2160, the color accuracy is 99%. You can easily handle the color contrast and brightness on the screen.
5. Dell P2415Q 4K Monitor
The Dell company has manufactured the 4K monitor with the 23.8'' screen display with the amazing functionalities. You can connect several devices to this screen with the help of HDMI port, mini and standard DisplayPort, and USB 3.0 port. Mobile phones, laptops, and tablets can easily attach with the Dell P2415Q 4K monitor. The viewing angle can adjust to 179 degrees and the color accuracy is 99%. It can handle 1.07 billion colors on the screen.