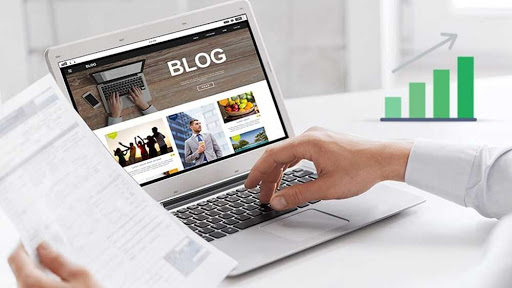 Blogging is huge right now; people can't get enough of it. When a business has a blog, it shows a lot about them overall, from their adaptation to move with the times and use technology, to simply reaching a larger audience and spreading brand awareness. Businesses start blogs for various reasons as there are countless benefits, inevitably over the last decade, blogs have become somewhat of a phenomenon. Statistically speaking, there are just under 2 million blog updates online, this growth is only growing daily too. Having a blog is a free (or extremely cheap) yet effective marketing tool that many businesses don't take advantage of enough.
Interested in finding out how a business blog will benefit your company and why people are deciding to do it? Keep reading for all the latest secrets and tips to get you started.
It gives you a brand voice online
When you have a blog, your brand has an online voice which people associate with you. Whether you use Twitter or Instagram to promote your blog, it doesn't matter. Appearing on the Google search results will mean people who have never been exposed to you before may do now, ultimately giving you more customers and a lot more people interested. Many businesses choose to use an SEO agency but setting it up yourself is easy if you have someone a little tech savvy working for your company. Despite this, an agency is able to give you all the guidance you need in order to succeed in the digital world (information you may not have been aware of before!). A large portion of our lives is online now which is why so many people check for brand and business websites, having a blog available gives you a little more personality. Plus, if you're good with SEO or hire someone to do this for you, you can become a rather large voice within your community and a trustworthy source for others when they're looking for information.
It allows you to engage with current and potential customers
Whether you're giving them advice, support or information, having a blog will open up your customer communication. There is nothing direct, formal or pressurised about a blog which is why people prefer to use this to find out information. Plus, you can answer questions and queries of previous customers so that someone who is potentially going to use your service or buy your product can find out what they want to know. Communication is a key strength of a company/business so if you're able to do this online, it beats traditional marketing any day! What's even better is that you will be able to find out a more in depth understanding of your customer base if they're engaging with the content, you're putting out there. Provide your customers with information they may be interested to know and build up a sense of trust with them, they will stay loyal – trust us.
They're free
While you will need to pay for hosting your content online (but you're most likely doing this anyway due to paying for your website). Therefore, blogs are practically free. What more could you want but free marketing and advertising for your business online. The online world is a huge place with a lot of potential, making use of this potential is worth every penny you spend. It doesn't matter if you're a total novice or have been learning about the blogging world for years, anyone can make the most of having a blog for their business.
Tip 1: Stay relevant
Always make sure the content on your blog is updated and relevant. Don't post updates from the news within your industry if it's months late, this is only a waste of time. If you know something is coming, or hear about it under the radar, ensure you cover it on your blog before the news explodes so you're one of the first sources people go too.
Tip 2: Use correct grammar
It's surprising how annoyed people online will become if you can't put together a simple sentence and the same goes for your blog. Using the correct grammar is essential for good SEO but it also creates a good impression on new people visiting your website. However, don't worry yourself if there are a few punctuation errors here and there, we're only talking about the significant errors that people will be easily able to pick up on.
Tip 3: Be creative
Create blog content that's fun and exciting, engage your reader and they will most likely go on to purchase your product or service which is a win-win situation for everyone!