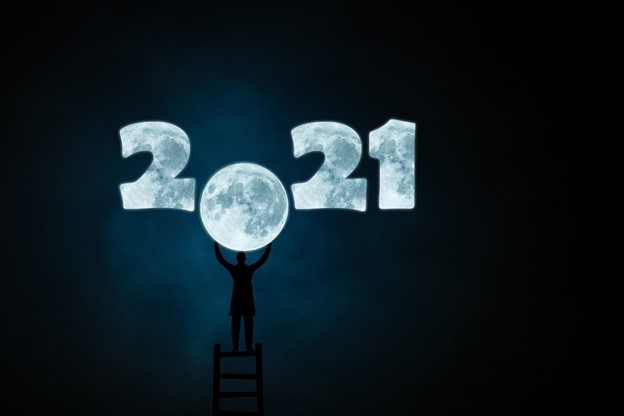 Have you already set your New Year's resolutions? Hopefully, you have at least been thinking about them. Even if you haven't, there's still more than enough time. We recommend setting goals that impact every part of your life. That way, next year will be your best year ever.
Physical Health Tips
To start, focus on your physical health. Everything else will flow from that. The healthier you are, the more you can do in other areas of your life.
Cut Out Processed Foods:
One of the biggest culprits of poor health is processed foods. Even though they are not good for you, they are very tempting. By reducing your intake of processed foods, you've already improved your health.
Increase Your Consumption of Fruits and Vegetables:
What are you going to replace all of those processed foods with? We recommend eating more fruits and vegetables. It may seem rather simple. Nevertheless, most people don't eat enough of them. They keep you full for longer. Plus, they are loaded with nutrients.
Take a 20-Minute Walk Once a Day:
After fixing your diet, you should start exercising more. Even if you are out of shape, a 20-minute walk should not be out of the question. As long as you can stand, 20 minutes of walking should do you some good.
Mental Health Tips
Now, your body is healthy. It's time for you to focus on your mind. Mental health is not given enough attention in our society. Regardless of the reason, that needs to change.
Start Mediating Daily:
Meditation is not an esoteric practice. On the contrary, it has become more mainstream than ever. Science shows us that it has a real impact. By meditating for just a few minutes today, you will feel more at peace. Therefore, stressful events won't be nearly as big of a deal.
Write a List of Things to Be Grateful For:
Gratitude is one of the most powerful forces in the universe. Whether you realize it or not, you should be practicing more of it. The easiest way to do that is by writing things down. Even something simple can have a huge influence.
Financial Health Tip
Finally, don't forget about your financial health. As much as you might like to ignore it, it deserves some attention. In modern society, finance dictates a lot.
Set Financial Goals:
First, you need to set some goals. Without them, progress is impossible. We recommend setting aside a day to brainstorm. Where would you like to be in 12 months?
Track Your Expenses:
Unless you track your expenses, improving your financial situation is next to impossible. Luckily, technology makes this easier than ever. To us, smartphone apps are the best way. People almost always have their phones with them. Not to mention, most of the apps can automate the entire process. Meaning, once you set them up, you can let them do the rest of the work.
Learn How to Use a Budget:
Of course, the most powerful tool to improve your financial situation will always be a budget. However, you need to learn how to use them. As effective as they are, they do not use themselves. By learning how, you can reduce expenses like your Ohio Edison bill. Without tracking things, changes are unpredictable. Luckily, budgets are relatively straightforward. After you learn the fundamentals, you will get the hang of it in no time. Eventually, you'll wonder why it took you so long to start.
How to Make Next Year Healthier Than Ever
Health involves a lot more than just your body. It permeates every aspect of your life. From your mind to your finances, it determines your quality of living. By actively improving every aspect, next year will be better than the last.