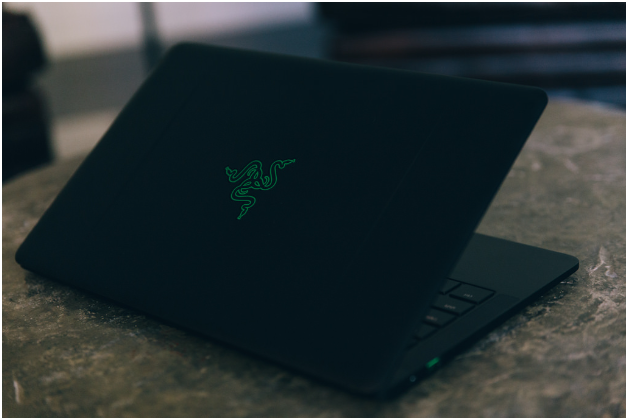 In a world where technologically advanced gadgets and laptops are flooding the market each day with the most sophisticated specification, one can think of, looking for a high-performance gaming laptop can never be an ordeal. But first and foremost the buyer should be sure about the specifications and features he or she desires or needs to have on his or her computer.
Gaming laptops are becoming very popular these days. Even though they are priced high as compared to regular laptops, many people do not mind spending more money on getting the best gaming laptop on the market. There are many laptops available in the market that is capable of playing games. However, gaming laptops are individual computers that are capable of high-resolution games.
Since they are mainly used for playing games, its performance should be better than the average computers. Undoubtedly its CPU should be faster and should have a large memory and also it should have a large resolution display. Intel and AMD are the two well-known CPU manufacturers. The prices of Intel processors are slightly higher than that of AMD processors. However, both are capable of providing unmatched gaming experience.
One of the simplest ways to find a good laptop for gaming purpose is by reading reviews and articles that are available on the web. Most laptops that can be used primarily for gaming are available between the price ranges of $1000 to $4000. The price varies across different brands. If you do not research well, you will end up buying a laptop at a high price. Moreover, if you buy a laptop that is low on specs at a higher price, you may regret your decision.
Following are some pointer which a buyer should keep in mind while buying a personal computer which is to be used for gaming and entertainment purposes:
GPU (Graphic Processing Unit)
When we talk about graphics, the buyer should be extremely sure about the graphic processing unit that has been installed on the gaming laptop. Buying personal computers without knowing anything about the GPU is useless and criminal wastage of money. When a laptop is used for games, it is crucial to have an extremely high-performance graphic processing unit installed. A gaming laptop has a spate video card, these days Nvidia and ATI are the two most popular gaming cards available on the market. A good and reliable video card ensures that games played on the laptop function smoothly. Also, the gaming video cards have separate memories and do not eat up the memory of the laptop.
The Screen or Display Unit
Now when a gaming set is bought another thing which should be kept in mind is the display available on the laptop. While buying laptops for games and entertainment purposes, the screen is another vital factor that should be analyzed and thought about. Whenever a gaming laptop is bought, the screen is an important factor that is looked into. Following are some options that should be kept in mind while thinking about LCD/display options for a gaming laptop:
Screen resolution, Aspect Ratio, Dimensions of the screen, Angle of View, Contrast Ratio, Rise, and fall time.
To get the best gaming experience, you should also check whether the display is capable of display high-resolution graphics and you also need to find out how good is the sound output. It may not be advisable to play games while the laptop is running on battery. Nevertheless, gaming laptops should provide you with good battery backup.
Random Access Memory
This is the feature that is solely responsible for the processing power of a gaming laptop. For a gaming laptop as it is obvious a laptop should be supported by a powerful processing power to have enjoyable gaming experience. 1GB and 2GB RAM is considered to ideal for the smooth functioning of laptops and games. While buying laptops for games and entertainment purposes, one should pay special attention to random access memory.
Loads of RAM (Random Access Memory) will allow you to run maximum applications simultaneously. For graphics, image editing, and video editing and 3D gaming, it call required in notebooks and netbooks.
Central Processing Unit
When buying a laptop, it is the processor that matters. Intel has a wonderful reputation for a fine product. Choose an Intel processor nd settle for nothing else. This saver important decision when buying new laptop.
The CPU or the central processing unit doesn't need to pay a lot of attention except a lot of cooling is required, and often a gaming laptop is louder due to a higher fanning speed. The chips installed need to be cooled down at a faster pace as compared to normal desktops.
The Hard Drive
The size of hard drive i very important when considering to buy laptop. The hard drive size is essential when considering of storage required for games, films, and so on. For most users, a 1 TB hard drive would be sufficient.
The last and final component of gaming that should be analysed is the hard drive of the gaming laptop. When you go out in the market, to buy laptops, various options are available in the name of system hard drives in varying speeds and capacities.
Weight
A very important aspect to look for when you want to buy laptop the weight and portability. You may be carrying it throughout the day from meetings to meet, and to and from home. Make sure the weight of the laptop is comfortable for you to transport.
The Ports
The minimum ports you need to settle for is minimum of 3 USB ports. The more USB ports there are, the better it is. Look out for sata or 1394 port, or if you have both, it will be great. An ethernet port is a must for laptop.
Battery Backup
It is essential to consider th laptop battery backup and it durability. You wouldn't want your laptop to go powerless on the go, and especially when you might be sending out very important mail. Verify the battery life. Any laptop buying guide should list the information.