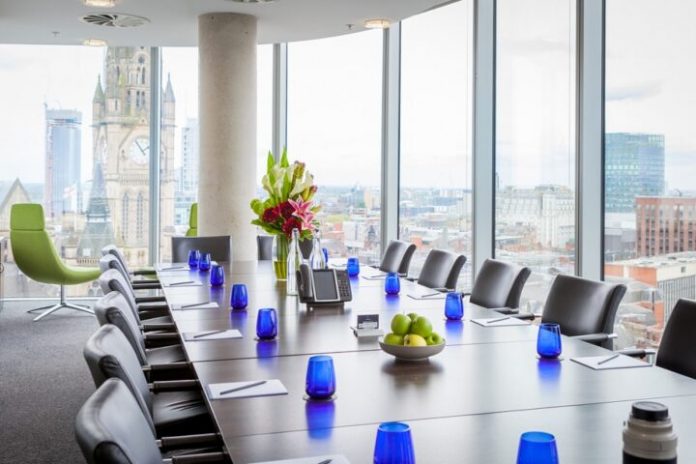 Whether you want to organize a training course, a customer or board meeting, or a brainstorming session, your conference room must be suitable for all conceivable situations.
The furnishing of your conference room should also be specifically designed for the purpose so that your employees and customers can feel comfortable with the conference room table, chair, and other facilities in the room to create an optimal working environment.
There are important questions you should ask yourself before planning the design, and setting up of the meeting room.
Factors to consider when equipping your conference room
When designing your conference rooms, there are some things to consider that are important to make an ideal, and befitting conference for all.
Prioritize comfort for your users
The furniture in the conference room should be comfortable for users, especially the chairs and desks since conferences usually last a long time, so you want to help them manage stress, keep them comfortable and active in the meeting.
It also helps the participants not to get distracted from the topic when they feel comfortable on their seats.
The temperature also plays an important role, the participants should neither get cold nor hot.
Also make sure you always have the befitting air conditioning for the conference and it's adequate to serve the people in the meeting.
Modern-day design for your facility and equipment
You should replace your old chairs and tables in the conference room with contemporary office furniture.
The conference room tables should be shaped in such a way that all participants in the conference can look at each other and understand each other to ensure optimal communication.
For example, you should avoid tables that are too long and choose more round tables for a larger team.
The chairs should not be too close to the conference table so that there is still enough space to work, most modern-day office furniture works factor this into account in the course of production.
For larger conferences, it is better to make a walk-way around the room or/and folding tables to create more space.
Lighting is very important
Technology such as power cables, projectors, and screens should be easy to integrate and operate to avoid unnecessary delay.
The lighting should not be too bright so that you can still see everything on the screens.
Aids such as flip charts with pens, laser pointers, and pinboards should always be at hand.
The furnishings should be modern and offer comfort, because creativity is much more likely to be stimulated in a room where you feel comfortable.
Multipurpose items are better
You can manage space and cost effectively if you order items that are multipurpose or have other features integrated into it.
Go for good office furniture for meeting rooms, modern conference tables in many shapes and with various connection options, in which technology (such as beamers) can be easily integrated for optimal communication.
Folding tables are also good to quickly and easily expand the area of the conference tables for meetings with large number of people.
There are smart chairs and tables that can also be used for more than one purpose, and very compact and comfortable or users.
Plan for Menu
If necessary, plan a small catering for particularly long meetings, because it is well known that it is not so easy to work on an empty stomach.
If you take all of this into account, you can ideally set up your conference room and enable your participants to work comfortably.