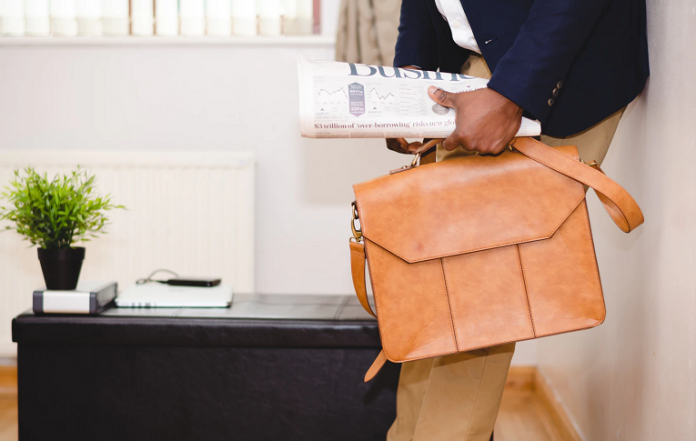 You and your work bag spend a lot of time together, whether you like it or not. Now, matter who you are or what you do, you absolutely need a designated bag for taking with you on your 9-5. The right bag will keep all of your business essentials in one place, fit the occasional laptop or gym gear and work with all of your professional outfits. Finding this perfect piece used to be much easier, back when there were pretty strict dress codes when heading to the office – nowadays, not so much. There's a lot more room for different materials, shapes and sizes in the work bag world, and that can make the search more difficult. Here are 6 tips that will make your hunt a little easier…
Think about your role
Take a look at the job you have for a start! This is going to make a huge impact on the type of bag you choose – a sports coach will most likely need a different bag from a doctor who does house calls, after all! Think about the general dress code of your office, how much you travel and whether your bag is going to be coming with you for business meetings to get a great idea of the piece you need.
Breakdown what you take to work every day
This one is a biggie – it's going to determine the size that you need! If you're hauling lunch, gym kit, water bottles, an extra layer, a laptop and anything else you might need for your day, you're going to have to veer over to the larger side of things. A satchel, hobo bag or oversized tote is going to work best for the maximalist packer. If you like to travel on the lighter side with just your essentials, keys and a small notebook, you can opt for something more compact like a medium to small cross-body or a bucket bag. Layout everything you traditionally take to work to get a great idea of how much space you really need.
How do you like to carry your belongings?
Another very important consideration. If you don't choose your bag's style carefully you might be regretting it for many a commute to come – so proceed with caution here, people! Do you suffer from a bad back? A backpack or pull along bag might be best. Maybe you like to have your belongings on hand at all times? A shoulder bag with separated compartments would work well for you. Some brands really accommodate for the kind of packer you are, check out Bellroy if you're a true minimalist who wants a streamlined style!
Search for durable materials
Leather is the most common material used to craft long-lasting, durable bags, but it's not the only option out there! Other great materials include canvas, denim, cotton and linen.
Factor in your personal style
Never forget about your own personal style, especially when you're choosing pieces for work! You want to feel like you in your work clothing, even if it's not exactly what you would've chosen to wear had you been at home! If you love clean lines, opt for a smooth black tote. Maybe you like to go for more of a vintage, eclectic look? A worn tan satchel will work beautifully.
Don't be afraid of making an investment
A bag should be a bit of an investment, if you go for something cheap it's just not going to last you very long at all. Never be afraid to splurge a little on your work bag, you're going to be using it day in and day out, so it won't be money wasted – quite the opposite.