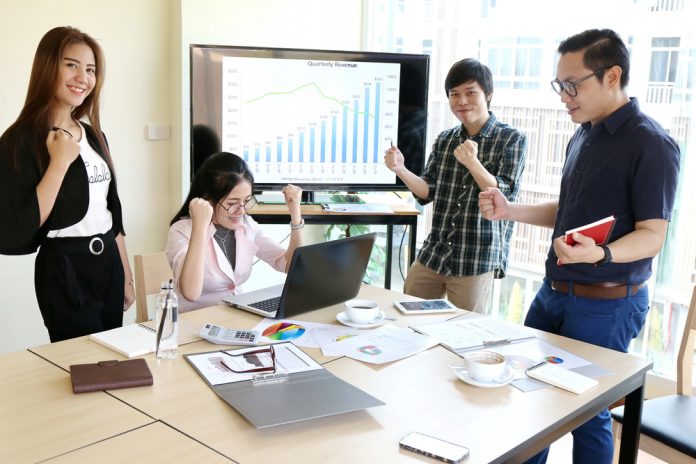 As millennials generation, you have a variety of businesses to do. Running business seems challenging and interesting for millennials because they want to find more experience. So, if you are millennials and you have a plan to start a business, just check the list of popular businesses for millennials below. Learn the business carefully and decide the best one you want to do soon and give you a lot of experiences.
Apps Developer
Due to the popularity of smartphone devices, people are depending on apps a lot. Nowadays, smartphone users are able to use apps which can help to finish their jobs or solve problems. Millennials generation lives in the condition where they are a user of smartphone device and apps. Interestingly, you can also be an apps developer and it becomes one of the most popular businesses today. More and more apps developers are coming to show their applications to smartphone users. Of course, you must learn a lot of things such as coding, IT, technology, and many more to become a professional apps developer.
Tutor
Most of the millennials are smart and learning so many things. If you are one of them, you can use your knowledge to make money. Just start your own business as a tutor. Nowadays, being a tutor is much easier. You don't have to meet your students face to face. You can create videos and explain all you want to share with the students. Then, you can share the videos to the social media groups where you gathering your students. The key to starting this business is that you must know the subjects you master best. It is better if you are mastering some difficult subjects such as math, language, physic, and science. Next, start to find the market such as junior high school students, senior high school students, elementary students, or even kindergarten students.
Logo and Graphic Designers
Now, you know that most young people or millennials want to build their own business. At the same time, they need to prepare the business well including creating a logo or any attracting graphics for their social media accounts or blogs. This problem is a great idea for you in which if you have the skill to create a design, you can be a designer. In this case, you can focus to be a logo and graphic designer. Your job is creating a brand logo or graphic for a variety of businesses. You have to be ready to create a logo or design which fit on the profile pictures, banners, and post because it is used to support their online business. To be a successful logo and graphic designer, you need to improve your skills and experience. You can start the business by offering a simple graphic design for blogs and social media. After improving your skill, you can try to accept bigger design projects.
Dropshippers
Starting a dropship business is a good step for you who don't have any experience in running a business yet. It is a popular business taken by millennials because they don't have to prepare any products. They just need to cooperate with some online stores which accept a dropship business method. Then, you are ready to sell the products just like when you are running your own business. Just make sure that you know your target market and recommended online stores to get enough supply of the best products. Anytime you get a buyer, you just need to inform to the online store and let the store delivers the product to the buyer. What a simple step to start a business, right?
Copywriter
This is also a new business, especially in the internet and online business era. Running an online business is not only about selling the products and services but also about how to attract internet users to come to the store. In this case, an online business owner needs to have a great writing skill. If they don't have it, you have the business that provides them with an attracting copywriting.
Website Owner
For millennials, running a business doesn't mean that they need to have a big company. They can start their business for a website. From a website, you can create a variety of businesses including selling products and services, affiliate, paid promote, and many more. The website is just like your virtual company which becomes your money machine.
In conclusion, starting a business for millennials is easy to do. As long as you have skills you can start your own business. The most important thing, you can run and develop the business anywhere you want with the help of the internet and social media. So, are you ready to develop a business, millennials?