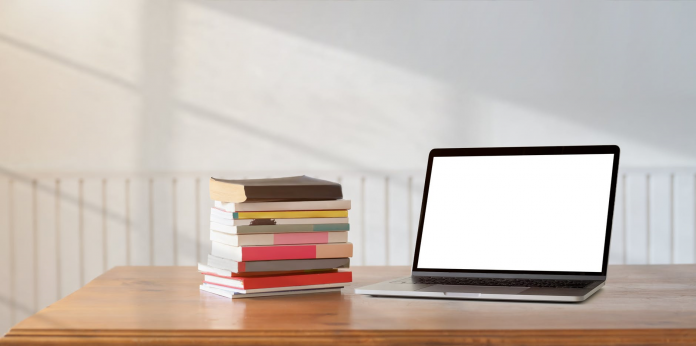 Every student gets frustrated with the long list of books to purchase upon arriving at the college. Unfortunately, most of the students are not aware that we have a cheaper alternative to the problem. You don't need to incur the expenses when a low-cost alternative is going unutilized out there. We have several Non-governmental organizations offering free college books. They aim at making education affordable to all.
This article points out such options to you. It highlights some of the websites that offer free textbooks for easy access. Make your reading easy and cheaper by using the following sites.
BookBoon
The Bookboon is a website for a variety of books on different subjects. It majors in business as well as STEM field. The site offers other reading materials for career development, internship skills, writing skills, and entrepreneurial resources. It is a secure platform to use and access the reading materials of your choice. You only need to fill out a short form to download a book. That is the reason the site is thriving. In general, the site is an excellent resource for the students' reading materials.
OpenStax
OpexStar is a platform on which bill gates have donated textbooks for students. It is a place for each student's academic journey. Rush to the site for educational materials. The organization came to existence in 2011 and received the support of numerous philanthropists. The site has peer-review materials from qualified educators. You will find a textbook on subjects such as biology, history, pre-calculus, physics help online and many more. The books exist in different formats, including EPUB and PDF.
Open textbook library
The Open textbook library understands the impact of spending on textbooks. The effect is detrimental to career growth and academic achievement. Some students may consider dropping out due to the frustrations. The Open textbook library comes handy to rescue students from the negative impacts of spending on books. It offers a collection of free catalogs, open-sourced and peer-reviewed textbooks.
The open textbook library provides all the primary subjects and a selection of self-help success texts for students. Each book comes with a handy rating system that determines your best textbook for study.
Saylor academy
Saylor academy opened its free book system in 2008. It offers a range of free and easily accessible textbooks. It provides a variety of educational reading materials on various subjects. You are likely to get any content to keep you growing in your academic journey. On the site, you will access varieties of supplemental categories such as online marketing, public speaking, social media, among others.
Saylor academy encourages the students to pay it forward and share with others its materials. They have a platform for taking a survey and making a suggestion.
The majority of the textbooks exist in the form of PDF, MSWORD, and EPUB formats.
Intech Open
Intech open is among the most significant free test book publisher in the world that started the operation in 2004. The site is wealthy in journals for robots, computer science among other STEM subjects.
The site has a collection of over 2000 published textbooks. You can access an array of peer-reviewed journals. The site has an excellent record of providing reading materials for the users. It has over sixty million downloads from credible users across the globe
Textbook Revolution
The textbook Revolution offers textbooks for STEM students. The test book also provides history and business subjects. The site has organized materials. The students can browse the content easily either by topics, license, or by subject.
Online mathematics
As the name suggests, it is for the students interested in mathematics content. It has a collection of other STEM fields such as Engineering, computer science, or chemistry. The site has a listing of 77 publications. The publications range from introductory pre-calculus text to intricate work and abstract.
The site covers concepts related to numbers and calculations.
Your academic work should be easy now. You will access your best study material from the site in an economical way. Save your extra cash for something else-no more spending on textbooks!