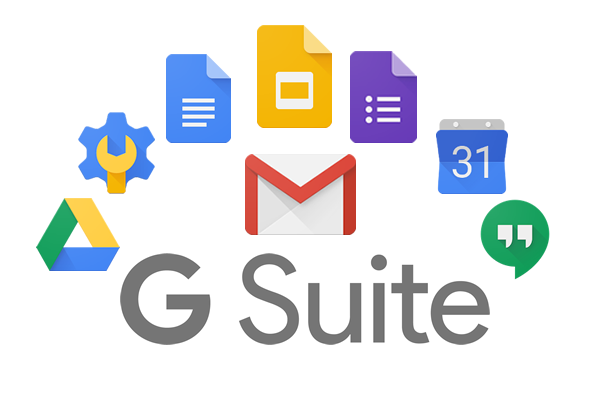 The current world we live in is one that has continued to develop over time. Even in the life of a business, you'll see that there is a positive power behind making new changes. One thing that all companies have is a sense of productivity on all fronts. If you're looking for the power of improved productivity, then G Suite is the way for you to go. This isn't just your average service, it can handle multiple things efficiently. Video meetings, professional emails, and other easy manageable content all fall under such a powerful service.
Making necessary changes is one thing, but you may be presented with the single thought of which variation of G Suite is better. If you're familiar with G Suite, then you know that there are several editions to pick and choose from. The two editions that standout among those would have to be G Suite Basic and G Suite Business. Both of them are incredible, so you will often find startups and small businesses trying to debate between the two. In many cases, it could come down to how competitive the prices are or just the overall amount of uses that come with each edition. Needless to say, both sides are going to look like the right choice for you.
If you take a moment to learn about the differences, then making that final decision won't be as hard as it presents itself. You don't have to be a pro in order to make the best decision for you. We have compared G Suite Basic vs Business so that it is easier for you to make an informed choice
The Key Difference between G Suite Business and Basic Storage Plans
When dealing with the amount of storage you'd be getting, there are a couple of things you have to think about. First and foremost, you have to take your team's size into consideration. A standout difference between the two would be the amount of cloud storage that is available for you. If your team consists of more than five people, then it would be better for you to consider the Business edition of G Suite. Remember, there are going to be a number of things going into storage like video files, images, presentations, and much more, so taking the overall storage into consideration would be a good way to start.
With the Business edition, every team member is going to have to do a little something different. Yes, it may cost a little more than the original, but with the benefits that follow, it'll all be worth in the end.
An Advantage Regarding the Terms of Search & eDiscovery
Amongst the different comparisons of the Basic and Business edition, the way the search works on both is quite different. Now, with the Business edition, you'll be able to search for things like eDiscovery and more. Smart searching and cloud searching are both going to play vital roles in the business world. It makes working together with a team a bit more valuable and more efficient beforehand. Having something like this will come in handy if you need to reference those for quality assurance or legal reasons.
Which Edition Is Going To Be Enough For You?
There are a lot of positive aspects that stick out for both editions, but no matter the choice, you'll get the sense of flexibility. While you may be suggesting one or the other for yourself, a lot of thought still has to be put into this. You have to go in depth with your thoughts because the level of your business is going to mean a lot. Now, if you do decide to go with the Basic edition, you will still have the chance to upgrade to the next edition if you feel that would be better. In a sense, encouragement is going to come a long way in the end.
Needless to say, you're going to have a lot to think about during this decision process. Once you make the choice on which is better for you, you'll be well on your way to improving your business and the way it conducts itself. Start by taking a moment to get all of your company info together. Covering every angle is vital when you're looking to invest in a new way to get things done. The process doesn't have to be extra, but it will help you get to where you're hoping to go.