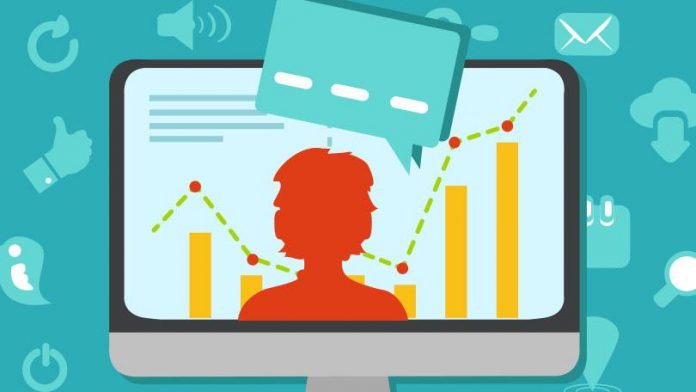 Social media marketing grows very fast today. More and more people use social media to grow their business and popularize their brands. Using social media accounts management can be a great way to help you run multiple accounts on the different social media platform for your business. Here is a list of the best social media management applications in 2018.
#1. HootSuite
The first application in the list is HootSuite. The application offers various interesting platforms as well as dynamic features and wide range of settings to the users. HootSuite will allow you to monitor some popular networks while post to them at the same time. With the application, it will be possible for you to post and monitor either business pages or personal profiles on Twitter, Facebook, LinkedIn, and much more at once.
#2. Buffer
Buffer is the next application in the list. The application will enable you to optimize your social updates. If you use the application to plan out your social updates schedule, you will be able to spread to your followers instantly on the day. The application also provides you with full customization relates to your posting schedule. It is also easy to use and will allow you to view your analytics quicker.
#3. TweetDeck
Just as the name suggests, the application is specially designed to manage the Twitter account. However, it can be used to manage other popular social media out there include Facebook and LinkedIn though of course, it will work better for Twitter. It is free to use the application and will be suitable the most for them who want to manage multiple accounts effectively. With TweetDeck, you will be able to give the reply to a lot of other users and follow certain hashtags.
#4. SocialOomph
SocialOomph will work best if you use it to manage your Twitter account along with LinkedIn, RSS feeds, Tumblr, and Pinterest for free. With the application, it will be easier for you to make a schedule for your tweets, shorten URLs, create unlimited numbers of profile account, promote your profiles, track keywords, purge your direct message inbox, and much more for free. But, if you choose the premium account that will require you to pay for every two weeks, you will get more include quality users worth following, automated DMs, follow – backs, and more.
#5. IFTTT
One of the social media accounts management applications in the list is IFTTT. It stands for "IF This Then That" to help you create your automated actions which are called as "recipes". In this way, you do not need to manage your multiple accounts by yourself. With the application, you do not need to do things manually anymore if you want to store all of your Instagram photos to your Dropbox account's public folder since ITFFF will do that for you. Interestingly, there is no limitation on how much recipes you want to build with the application.
#6. SpredFAst
SpredFast is another application to help you manage multiple accounts easily. It can help you to elevate the integration of the data feature. The application will allow you manage and measured data that has been collected from different social platforms to find out the target audience that you have successfully reached.
#7. SocialFlow
SocialFlow works to help you to collect data to be used to approach to social media. The social media approach is used by using tools that will allow the users to share based on when they are most active. This application will be suitable for larger organizations with a huge number of audience and lots of events conducted. SocialFlow will help you to make sense most of the social activities conducted by your organization.
#8. Sprout Social
The tool is specially designed to help the users to publish different social platforms at once easily. Sprout Social is created to provide the great performance of customer service through social media. This application will be perfect the most for those who are seeking potential engagement opportunities in the future.
#9. Everypost
This application comes with attractive visual content. By using Every post, you will be able to share various multimedia contents to different social media such as Tumblr, Google+, Pinterest, Facebook, LinkedIn, and Twitter easily. With the tool, you can schedule your posts to publish later, customize them, get wider access to social analytics, as well as working together with other members of the team.
#10. Tailwind
The last social media accounts management tool in the list is Tailwind. The application puts its main focus on the visual social content such as Instagram and Pinterest to schedule your posts, monitor your business brands, find the current trends, and much more.