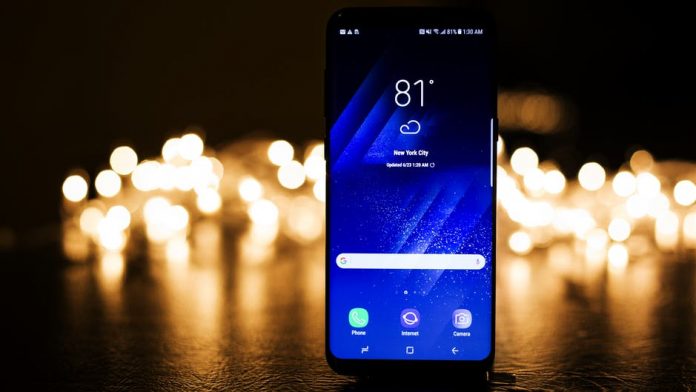 Get the latest and best phones for 2018. We have listed some of the best you can get from the mobile phone shops worldwide or the internet today.
Samsung Galaxy S9

If you are looking for the best phone to buy, then Samsung Galaxy S9 if your best choice.
Sincerely speaking, this is the best phone in the market today and it comes with a brilliant all-around experience and a Samsung blending design together with a remarkable hardware and software to make it stand out from the rest.
The S9 also boasts a decent battery life with an amazing display and excellent features. Its camera will leave you amazed as it comes with an incredible performance.
All these features make the Galaxy S9 stand out as the best-looking phone and also a top performing phone in the market today.
if you are not comfortable with the 5.8-inch that comes with the S9, you can as well upgrade to the Galaxy S9+ which comes with a 6.2-inch display.
What the S9 features:
It weighs 163g.
Comes with an Android 8.0 operating system.
Its display is 5.8 inches.
It features a 4GB RAM as well as an internal storage of up to 64GB.
Battery:3000mAh.
Huawei P20 Pro

As you shop your mobile phone, don't forget to include the P20 Pro on your shortlist together with the S9. This phone comes as an alternative to the iPhone X and the current flagship from the Chinese mobile phone company.
The P20 Pro brings you remarkable features that combined, makes it a great phone to buy as an alternative to the iPhone X as well as the Galaxy S9. This phone is for you if you have a desire for photography and it won't disappoint you at all.
Coming with a long battery life, dual SIM slots and the color green, this phone makes it the best choice you don't have to miss for 2018.
What the Pro20 Pro features:
It weighs 180g.
It has A 6.1-Inches Display.
It features an 8.0 Android OS.
It comes with a battery capacity of 4000mAh.
This phone features a 6GB RAM and a 128GB Storage.
Google Pixel 2 XL

The Pixel 2 XL is another amazing phone that has a great design, built stunning and attractive.  This is the best camera smartphone with software from Google. Although the Pixel 2 XL doesn't come with headphone socket or microSD as compared to the Galaxy S8 which comes with a slightly cheaper price and features all those specs, when it comes to camera quality, the Pixel wins. Its other advantage is that it offers faster updates to future Android releases.
The Pixel 2 XL features:
175g weight.
Comes with an Android 8 operating system.
Its display is 6.0-inches.
It has a rear camera of 12MP f/1.8 and a front camera of 8MP f/2.4.
It has a 4GB RAM and 64/128GB storage.
It features a battery capacity of 3520mAh.
one plus 5T

This is the best smartphone under £500. The OnePlus 5T Brings the latest smartphone trends and features a 6-inch display with a front and rear camera. With new features on board, this smartphone comes with amazing specs, a high-speed fingerprint sensor, and a great design.
This phone is impressive in that all the features come for less than £500. The only thing that makes the OnePlus 5T slightly unperfected is that it is designed with an aluminum casing that is not waterproof and comes with an HD screen unlike QHD (2K) which comes with other phones.
What the OnePlus 5T features
It weighs 162g.
Comes with an Android 7.0 operating system.
Its display is 6-inches.
Has both a rear dual 16MP f/1.7 +20MP f/1.7 and Front 16MP f/2.0 camera.
Comes with a battery capacity up to 3300mAh.
Its storage is 64/128GB and 6/8GB RAM.
Apple iPhone X

Another best smartphone to buy today from Apple is the iPhone X. Although the S9 is close to the iPhone X for users who are Android friends, the iPhone X brings you ultra-desirability.
Coming from Apple, the iPhone X is believed to cost you about £999 which is why it is considered to be the most expensive iPhone in the market today. Although the iPhone X has a number of quirks it still wins when compared with other Android phones, also, Apple is working hard to bring fixes to the quirks so you don't have to worry.
The iPhone X features:
174 g weight.
Comes with an iOS11 operating system.
Its display is 5.8-inches.
It features a 2716mAh battery capacity.
Comes with a rear dual 12MP and a front MP f/2.2 camera.
It comes with a 3GB RAM and a 64/256GB storage.