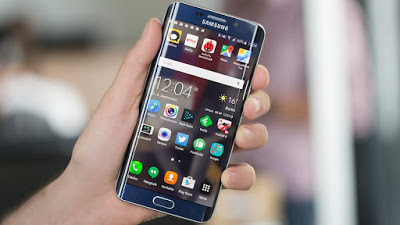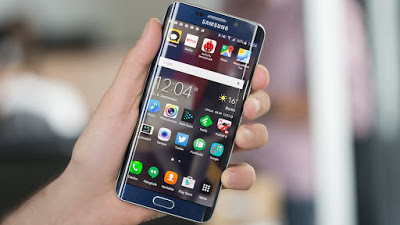 This time is smartphone era. In the market there are several options of smartphone's platforms and Android platform is one of favorite among the other platforms. Because of its popularity, there are many individuals or studios which made applications for Android. Some are apps for daily functional and some are apps for fun. For you with new smartphone and do not know what apps that you should install in your phone, you can read this article till finish and then install the apps following the current trends of smartphone. The best Android apps are put in several categorize for helping you understand of each apps.
1. Chat category. The smartphone allow you reach and talk with friends, families, colleagues, partner in distant location from you just like you talk with them in the same room. The basic features of the smartphone for this purpose are built-in dial and message apps. However now thanks to Android apps, you could call or message distant relative with internet connections. The best Android apps for chat via internet connections are WhatsApp Messenger and Skype. WhatsApp allow you send text, picture, video, and voice message to another person or to the group of people. And it is easy to use, you don't need to know the username or email or anything identification, as long as you have the other's phone number and it listed as WhatsApp number then you can contact them immediately. Skype is video chat apps that first popular in PC software and now you can talk face-to-face with the distant colleagues via the phone.
2. Social media category. For this category it must be Facebook and Twitter that you should install in the smartphone since Facebook and Twitter is the first thing in people minds for the words "social media". The other social media apps that you could add are Instagram and Snapchat if you like selfie and share your daily life pictures with the others, Pinterest for searching or sharing the picture on the community with the same interest.
3. TV, movie, video categories. Large and high resolution smartphone's screen accompanied with high processor makes you change the media for watching TV or video. The best Android apps for watching video is YouTube. YouTube apps usually had been installed as the basic apps in smartphone. You could see video from around the world including the new-released music video. If you want to see movie or TV series that are popular right now you can install Netflix though you have to pay for each movie you want to see. For movie fans, you can see any recommendation of movie in IMDB apps along with recently news in cinema world.
4. Music category. You could enjoy your music collection in Google Play Music apps that is preinstalled in the new smartphone. SoundCloud apps can be your other choice for listening streaming music and find new music. You can install Shazam apps to work out what music you have been listened while you don't know what the title and who the singer is.
5. Reading category. For the one who likes to read the book, you could try the e-book as your alternative book. Now many smartphones have large screen that could accommodate you to read e-book like you read the physical books. The Amazon Kindle app give many options of book titles and MoonReader allow you read e-book with various types of extensions, epub, pdf, chm etc.
6. Photography category. Smartphones' camera is getting better in pixel resolution. If you like taking a picture and edit it like a professional you should install Snapseed apps and do not forget to share the picture to your friends in Instagram apps.
7. Productivity category. In this category you do not need to install new install since Google apps for Work already installed to your phone. Save your work to OneDrive storage apps or DropBox apps.
8. Gaming category. There are many games that have been offered in the store. However the iconic Android gaming apps that you should have are Angry Birds and Plants vs Zombies 2.
9. Shopping category. For the one who loves to shop online, Amazon and eBay apps would be the answer for their love. Install PayPal apps too for the convenient of paying the transactions.
10. Travel category. TripAdvisor apps is the apps you should install if you are enjoying travelling across the countries. Uber apps is the apps for you finding the car that could accommodate you to work.