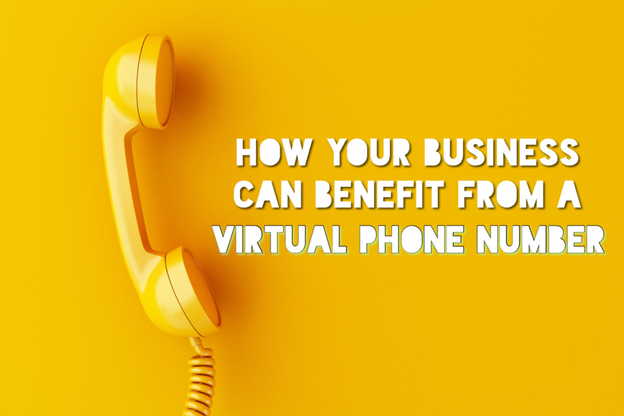 It is a known fact that every business – small, medium, and large scales – are relying heavily upon phone numbers as a means of communication. Of course, your presence must be felt by your clients and prospective customers to develop trust and loyalty.
But using your phone number for your business purposes is a kind of complicated matter. If you are a small business owner, chances are you are also utilizing your personal number. It might be fine while your business is just starting, but as it grows, you will start to feel the limitations and pains of late-night calls that are interrupting your personal moment. Another thing is texts from strangers on your personal number. And worst is not even knowing whether a call is personal or of a business matter.
That is why having a virtual phone number stands out to be the best remedy to avoid those kinds of scenarios. Your contacts will dial just like any other number, but it is connected to your preferred mobile or office line. By having this amazing virtual number, you will be reaping the following fruitful benefits:
No Additional Office Equipment Required
Virtual phone numbers are so easy to set up. You don't need to purchase additional expensive communication equipment for each virtual number. Thus, surely a great saving for you.
Cost-Efficient
Call charges from a virtual phone number are undeniably much cheaper compared to the conventional telephone lines. Aside from the fact that you can significantly save on long-distance calls, your Voice over Internet Protocol (VoIP) numbers can also appear to be more local in more than 100 countries worldwide since it can be received by multiple destinations.
Project a Professional Image to Your Existing Clients and Potential Customers
Regardless of how small or big your business may be, projecting a professional and virtual appearance is a very important matter in your business. Acquiring a virtual phone number that is exclusively dedicated to your business only provides your customers with a reliable and professional identity that they can depend on.
Customers Can Reach You via Call or Text Messaging With the Same Virtual Number
Yes, you heard it right. Having a virtual phone number is the better option for you and your business since it allows your clients to reach you through calls or text messages. If you are just starting your business, you may find that text messaging is more than necessary since it increases the preferred way of customers in communicating with you.
You Can Now Get Rid of Your Landline
You can't deny the fact that one of the things that could possibly hold you back as a small business owner is utilizing the conventional landline to run your business. While it helps communicate, it has a very limiting effect when it comes to successful communication with your clients. Why not manage all your calls by getting a virtual phone number that would cater to all your business call's needs? From there, you can run and manage your business from any location.
Local and International Presence
You can very well establish your business in local areas, but you can also do it beyond and internationally. Since virtual numbers are readily available for purchase for specific area codes, you don't have to worry about establishing a local presence in any local area, even though you don't have any physical location or office in that particular place. This is significantly beneficial for your customers since they will only be dialing a local number and there is no need for them to make long-distance or international calls. Hence, your presence is strongly established.
Level of Flexibility
Do you fear that somehow, you'll be going to miss a very important call? So you would stay in your office and painfully wait for that call to happen, anticipating a ring from your traditional telephone line. Fear not, because a virtual phone number will allow you to route incoming calls to any device of your choice, giving you the ease and flexibility in managing your business anywhere you are. This only means no missed opportunities and no missed important business calls.
Develop Credibility
Establishing a professional reputation is a must if you want your business to flourish and expand locally and internationally. You can purchase a virtual phone number where you can be instantly recognized as a credible supplier or business owner. We are all aware that most customers prefer to deal with someone in their locale. Setting up a local presence will give them the impression that they are dealing with a credible and professional businessman.
There are many great benefits that you can get from having a virtual number. Aside from those mentioned above, value-added features such as call recording, voice mail, conference call, and the like can boost your business to the max. Compared to conventional landlines, getting VoIP numbers would surely ease your burden and stress, while enhancing your communication system.
It is worth analyzing your financial aspect when running a business. One way to effectively save from miscellaneous charges is to enhance your connectivity with your business partners, clients, and potential customers by using virtual phone numbers. Since your customers are your bread and butter, it is more than reasonable to provide them the easiest and fastest way of getting in touch with you.
Don't forget that your goal is to have a constant and reliable way of communication. Staying connected to your clients will give you a better chance of boosting your sales and revenues.
Here at Telnum, all of the benefits and value-added features are made possible for you and your business. We technologically designed it to provide you the most satisfying experience while making your business on the go. We are fully aware that communication is an essential matter in your everyday business life, which is why we are committed to providing you only the best.
If you have any questions or concerns related to virtual phone numbers, don't hesitate to reach us. We are just an email away!