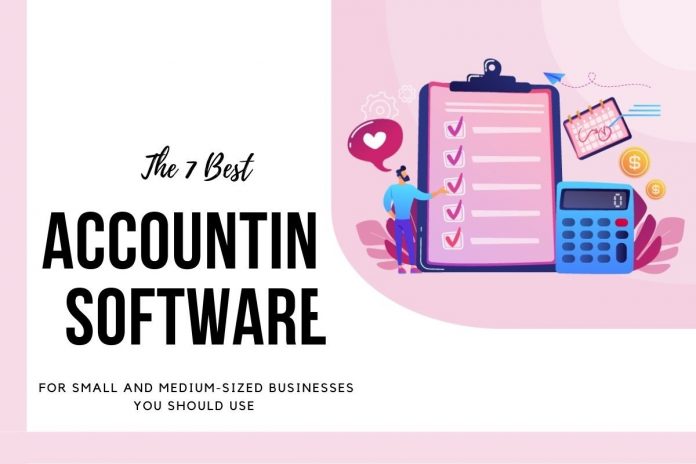 According to The Future of Employment Report by Fortune, technology threatens to replace 94% of accountants and auditors. Notably, technology threatens to replace 99% of tax preparers, 98% of bookkeepers and auditing clerks, and 97% of payroll and timekeeping clerks.
Shocking, isn't it? Multiple studies incline towards showing automation coming towards accounting and bookkeeping. And rightly so, because of the convenience it offers.
It is necessary to bring automation to your business regardless of your business size. Here are some best accounting tools for SMBs, start-ups, and even freelancers.
1. Intuit QuickBooks Online
Intuit QuickBooks is one of the most preferred accounting software choices for small businesses, thanks to its host of powerful features.
This accounting and bookkeeping software enabled users to effectively track income and expenses in a crisp and detailed manner. It allows you to send invoices, receive payments, send estimates, track sales and taxes, capture and organize receipts, and run reports. Advanced plans allow you to track time, inventory and offer payroll services.
Main Features:
Receipt capture
24/7 chat support
Integrations with PayPal, Shopify, and Square
Pricing: Starts at $8/month
2. FreshBooks
If you are looking for a best Accounting tool if your business gives a subscription model and sends out recurring invoices FreshBooks is ideal for you. It has an advanced invoice tracking system. You can know when and where your invite was opened, mitigating the excuses like "I never got it."
This accounting software can be easily integrated with other accounting and bookkeeping technologies, offering you a single dashboard experience. You can also enjoy regular backups to keep your data safe on the cloud. Finally, the FreshBooks mobile app, with its intuitive UI, helps you keep tabs on your business accounting and finance on the go.
Main Features:
Recurring Invoices
Multilingual Invoices
Automatic Late Fees
Easily Convert Estimate to Invoice
Bill For Tracked Hours
Track Time Against Clients and Projects
Pricing: Starts at $15/month
3. Pabbly
Pabbly is a recurring and subscription-based bookkeeping software for SMBs and start-ups.
It offers real-time KPMs like revenue, net revenue, active customers, new subscriptions, and monthly payments.
Additionally, it brings automation to all your business silos like customer communication, invoice creation, and more, so for you to indulge in other business growth-promoting activities.
The most sought-after feature of Pabbly is its smart pricing and customer-first pricing model. It does not charge any extra fees on any per-transaction and monthly revenue generation.
It supports 23+ all currencies and digital payment gateways like PayPal & Stripe.
Main Features:
35+ Payment Gateways
Affiliate Module
Auto Email Notifications
Third-Party Integration Via
Webhook & API
Global Tax Management
Pricing: Starts at $9/month
4. Wave
Wave Finance is a versatile software good for freelancers and small businesses. It has many free features like invoice transactions and management.
It offers good backup, so your bookkeeping is always up to date with the latest data.
Where finest has limited features that work accidentally. If your business needs advanced features like inventory tracking, multiple project management, this accounting software will not cut the deal.
Main Features:
Sending Recurring Invoice automatically
Attractive Invoice Templates
Financial reporting (Ledger, A/R, A/P, Income, Balance Sheet)
Pricing:
Free. Additional monthly cost on opting for payroll in tax service or self-service states. Other processing fees may apply.
5. Sage 50cloud
This automation brought about by this accounting software will make your business processes smooth and comfortable.
Sage is designed for entrepreneurs, start-up folks, freelancers, and small- to medium-sized businesses.
This accounting software will take up high-frequency and menial tasks like sending invoices, tracking payments and expenses, and calculating income tax; this gives you and your team more time to invest in growth-promoting activities.
On the downside, there are two features, namely, time tracking and collaboration, that this accounting software doesn't offer. Also, payroll is a separate product you will need to pay extra for.
Main Features:
Customer tracking
Mobile invoicing
Financial consolidation
Pay bills electronically, print paper checks
Control budgets and departments
Integrated bank feeds
Accounting management
Activity tracking
Pricing: Starts at $50.58/month
6. Xero
Xero is the best accounting software if you want to keep track of a real-time view of cash flow.
This accounting software helps you conduct most of your business while on the move.
It has basic accounting features like sending custom invoices, tracking inventory, and creating purchase orders for attaching bills, all of which can be done from your smart devices.
Additionally, you can procure financial performance reports and sync your bank account with Xero. To use payroll services, you'll have to use them through Gusto integration.
The major downside is they don't have live support.
Main Features:
Claim employee expenses
Payroll
Bank reconciliation
Contacts and smart lists
Pricing: Starts at $9/month
7. OnPay
OnPay is the best accounting software in terms of the number of features available.
This accounting software will work best for you if you are an SMB or a start-up that needs to automate operations like payroll, tax filings, insurance benefits, etc.
This accounting software begets you other benefits like compensation insurance, health insurance, and 401(k).
Unlimited payroll runs for W-2, and 1099 workers are other features. Estimate your payroll taxes, manage tax form filings, and pay your taxes. Amazingly, they take responsibility for any tax filing errors made by their users.
Main Features:
Full-service Payroll
Benefits and HR in 50 states
Tax accuracy guarantee
Integrated health benefits
Integrated 401(k)
Mobile friendly
Pay 1099 contractors
Tax filings for non-profits and clergy
Reimbursements and wage garnishment
Pricing:
Starts at $36/month plus an additional $4/user
Conclusion
Although we have listed only the top 7 best accounting software of actionable value, you can explore more options. The goal was to make you aware of what the best accounting software looks like. You can go for other software as long as those software resemble the ones mentioned above.
All the best!
May we help you choose the best!