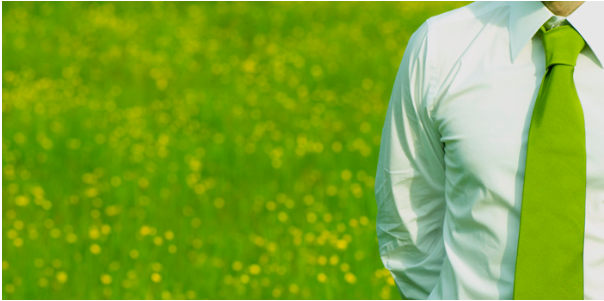 In the past, recycling in the office conjured up images of little green containers dotting the office landscape. These bins were for people who wanted to contribute to the planet's sustainability but did not have the time or energy to do so, but it did make us feel good. Today, with recycling and sustainability becoming a priority, the modern office has transformed itself into an efficient space where recycling is more than just good intentions.
Sustainability can be seen in many places throughout the modern office. Whether we are talking about recycling printer cartridges or purchasing refurbished printers, we are currently working in a sustainable reality where the environment is a very real concern. For modern businesses, creating a platform for sustainability in the office is a lot simpler than in the past.
Continue reading to learn how your business can be more environmentally aware and what steps you can take to lower your carbon footprint.
Buy Green Products
There are so many products on the market that are either refurbished, recycled, or made to be more efficient. Whether we are talking about purchasing a refurbished printer or recycled paper, your approach to sustainability can be as simple as trading out non-green items for green products. And yes, it can be expensive, but there are so many programs that have made recycling cheaper simply by providing incentives. In many cases, your business can save money on returning printing supplies with tax write-offs and programs that pay your business to recycle.
Today's printers have also been made so much more efficient. HP carries a printer that allows you to refill cartridges and can handle at least a year's worth of printing. Epson, similarly, has printers that run more efficiently and can save your business money in the long run. As with most good investments, the price is initially high, but the savings down the road are worth it.
Donate Printers And Cartridges
There is a cottage industry online of programs where businesses can donate old printers to be refurbished for later use. These printers are then given to academic programs or sold through different charities. Again, this is the one place where your business could possibly save money on the write-off.
Then, various businesses have recycling programs where they can simply turn in used printer cartridges. Epson, Canon, HP, and Brother are all companies that have recycling programs, which only ask businesses to fill out a form to participate. The online realm is filled with an array of programs that will allow your business to recycle their ink cartridges by simply mailing them to their address, with some paying those who recycle a small sum.
Remote Work
One way to reduce the amount of waste your business contributes to the landscape is to consider remote work. By allowing employees to work at home, you can save them a lot of money on the commute to work, but your business saves money in terms of costs related to managing office space. Through virtual office space, you can manage employees who work remotely while contributing to a more environmentally-friendly future for your organisation and the community as a whole.
Go Paper-Free
Finally, with all of the office-related apps including cloud-based software, businesses can pretty much significantly reduce the amount of paper and pens needed in the office. As opposed to filling up rooms with rows and rows of filing cabinets, consider turning all those hard copies into electronic files that, in many cases, are a lot more secure than traditional storage methods. Moving toward a paper-free office can in many ways make your office run more efficiently and certainly contribute to your sustainability efforts.
Going Green
Technology has given the modern office a foundation for going green. With businesses being able to communicate and transact with each other in real time over great distances, the need for supplies has been greatly reduced. Furthermore, through more efficient office products and formats, the modern office can contribute to creating a more sustainable Earth for future generations to come.