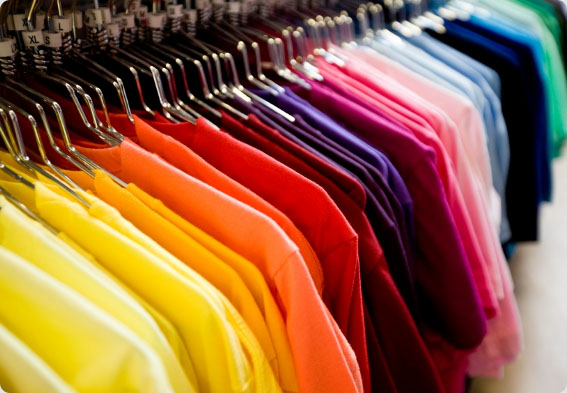 Congratulations! You've decided to start an online business in apparel. If you want to open your online clothing store in NYC, bear in mind that there are certain legal requirements to this. Let's take a look at all of them:
Decide the kind of business entity you want
There are many kinds of business entities you can choose from. Read all about it on newyork.bbb.org. For instance, if you're going solo, you could begin as a sole proprietorship. But if you're teaming up with others, you might consider having a limited liability company (LLC). Read through the various options and choose the one you want to go with.
Choose the clothing niche you want to deal in
Now that you've decided the kind of company you want to run; shouldn't you choose the niche you want to get into? Perhaps, you want to sell something offbeat like African fabrics or something equally different.
Decide the clothes you want to sell so that you choose your products accordingly. Also, this will help you position your store uniquely and specifically to your target buyers.
You will also be able to develop your product range that will appeal to your specific market. While this limits your competition, it also betters your chances of gaining customer loyalty.
Name your business and register it
While deciding on a name for your business, it's important to know for sure that a similar name isn't already in operation. To be sure it's unique, you could conduct a Google search. Additionally, you should look up the federal trademark register, United States Patent and Trademark Office (USPTO).
Click uspto.gov to get this and look up all the filings for all kinds of enterprises with local and state government offices. To be absolutely sure, hire a professional service to investigate the same.
Once you have a name for your business, it's time to register it with the New York Secretary of State, if you're not a sole proprietorship. Sole proprietors need register only at the local level with their county.
What's your business model?
Your niche is well in place by now, and your business is registered too. Now, choose from the four types of business models listed below that are specifically tailored to clothing stores:
Dropshipping
Private label
Print-on-demand
Custom cut-and-sew
Read all you can, about them. Each has its own merits and demerits. Choose according to your business objectives, skills, and budget.
Have all your licenses in place
Whatever your business entity may be, you need to obtain a federal tax ID number or Employer Identification Number (EIN). This can be done at www.irs.gov. For basic license and permit data regarding your niche, go to the "Online Permit Assistance and Licensing" (OPAL) system.
To operate, you'll need a certificate of authority for sales tax collection. For other licenses, check out the Net.
Create your online store
Now, you're going to need a domain, which you should buy separately once you have your main idea ready to execute. Next, choose the platform to go with and your theme. Ensure your site is user-friendly.
About your product pages: Make sure that the photo quality of your products is excellent as your customers will judge your products solely by the photo and the description.
Launch your online apparel store
Once you have all of the above in place, you're ready to launch your online clothing store. But before you actually tell the world you're out there and ready for business, ensure you have the following in place:
Your launch strategy: Do you want a soft launch or you want to run a teaser campaign or have Facebook ads? You decide.
Have your accounts on social media up and running
Have you got an email marketing strategy for the next few months?
Set up your Google Analytics and Google Ads Accounts
Conclusion
There may be a lot to do to set up your online clothing business, but if you do it right, then running your business will be entirely stress-free and you can concentrate on it entirely.