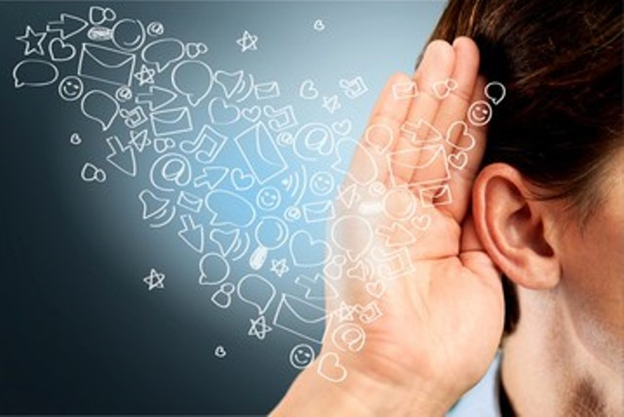 Social media listening is a strategic method of tracking, analyzing, and responding to various conversations about your products and services in the online platforms. It is an important component in audience research.
Through social listening you will know what customers are saying about your products or services. It is also essential in knowing what they think of your competitor's products. Having such details is crucial for your business success.
What is Social Media Listening?
As highlighted above, social listening entails tracking social media platforms for mention of your products, mention of competitors and the associated keywords that are used on your mentions. Analyzing the messages on the mentions is very useful as it helps you to actualize a plan of putting what you've learnt into action.
Taking action about what you have read about your mentions may seem a simple undertaking like replying to a customer. However, it is more than that. You need to understand the mood behind various social media posts. Understanding the mood helps you to figure out what customers think about your products as compared to competitors.
Having insight about customers' opinion helps in keeping your brand development on track. You also have an opportunity to improve your product where necessary. You can as well respond both positive and negative posts about your brand in real-time.
Does Social Listening Matter?
Social media listening is of paramount importance in the success of your brand. Any marketing strategy that does not have social listening is significantly missing on something big. People are having human conversation about your products, and as such, you need to listen to what they're saying. Here are some critical ways that social listening can benefit your business.
Customer Engagement
Social media listening gives a chance to brands to engage with their customers. Customer engagement could be anything from a customer showing satisfaction or frustration. Depending on the reasons for engagement, marketers can know what to do about the information received. A customer showing gratitude encourages companies to maintain their quality. On the other hand, a customer showing frustration forces a company to improve on the quality of their products or services.
Real-Time Marketing Strategy
Spotting sentiments in real-time is an essential aspect in business marketing. Anything that triggers sentiments is of great importance to the business. Increased consumption of products and services may inform on the benefits of a recent post. However, the decline in sales and sentiment could suggest something very wrong with a recent marketing post.
As a marketer, social listening will help you to get the reasons behind positive engagement. Customers communicate through social platforms on what is good or bad about a brand. These lessons will play a critical role in guiding marketing strategy across various channels.
Learning about Competitors
Social listening is also essential in learning about competitors. Getting to know about competitors allows marketers to know where they fit in the market. You will also get to know what customers as saying about your products as compared to those of your competitor.
Some sensitive information that can give you an upper hand in marketing includes knowing your competitor's weak points and strengths. You will also know when they are launching a new marketing campaign so that you can prepare for an immediate response or a counter-marketing campaign.
Do you want to know more about social media listening? NetBase is a leading company in social analytics. It will provide significant insight on social listening and preparation of the necessary cause of action depending on the data collecting. NetBase uses artificial intelligence to enhance your social listening strategies so that you can have the edge over your competitors.