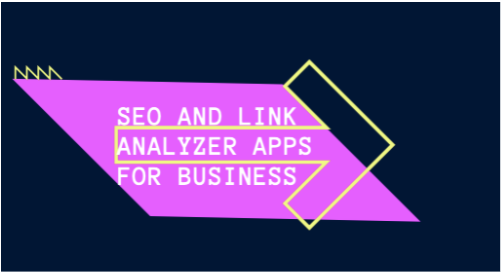 From within every website and mobile app, numerous links redirect users to your site or application, brand promotions, and content. For this reason, integrating link analyzer apps into your business may improve your overall search engine optimization rankings on multiple search browsers while staying relevant to various audiences. With link analysis, businesses may apply different data analysis tools from mobile apps to better understand how users interact with links and then correlate performance based on the feedback. 
Moreover, link analyzers assist users with reviewing rankings of domain URLs on search engine result pages (SERP), which provides businesses the necessary data to improve their site and app performance, while focusing more on effective SEO practices. To better understand which mobile link analyzer apps pair best with your business needs, it is best to reach out to a local Los Angeles mobile app development agency, such as Sunlight Media LLC, to boost your SEO and reach business objectives. 
What is a Link Analyzer App?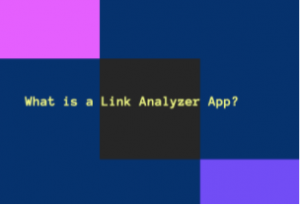 For Search Engine Optimization (SEO), companies use link analysis to better understand how all of their affiliate, internal, and outbound links perform on a single mobile application. Once the links have been reported on the link analyzer software, app users may identify which links are active or inactive and their value to the app or site domain. Within these reports, the link analyzer may alert users about instances where the ratio between internal and outgoing links significantly vary, which may cause negative impacts to site SEO. To ensure positive growth for your app's SEO, it is essential to stay up-to-date on news and technologies that inform businesses of moving from traditional to modern way to maximize device coverage for mobile app testing. 
When viewing the hyperlinks on other websites that point to your brand's website, users may utilize the link analyzer app to check which backlinks are operating as expected and general traffic data interacting with the specific link. With an audit, these reports may rank your links and URL structures to provide you more information on which sources and links to promote more. Additionally, link analyzer apps offer SEO data, such as anchor text performance, which correlates to how search engines index your pages. 
Common Link Analyzer App Features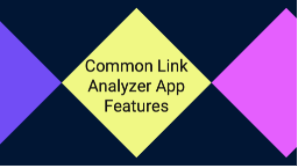 Commonly, link analyzers include the necessary features to engage SEO performance for a particular site or mobile application. These features may include audits, rankings reports, and in-depth metrics for users to review. Along with these diagnostics, link analyzers may provide mobile app administrators with errors, cautions, and recommendations to improve overall SEO. 
For instance, link analyzers may include various tabs that identify different link structures and their performance. This means that separate tabs may allow users to manage and organize backlinks, hyperlinks, internal, outgoing, anchor, and affiliate links. Once the links are uploaded onto the link analyzer app, they may review metrics from the links in regards to page crawls, recently added, lost, and broken links. Depending on where the link is indexed, the link will receive a specific URL ranking, ranking to overall Domain, platform allocation, and data about users sharing the link.
SEO and Link Analyzer Apps 

Bitly 
Available on the Apple App Distribution Store, Bitly offers a link management platform for multiple iOS platforms. Bitly users may improve their brand when using the simple, user-friendly dashboard to copy, customize, share links from your desktop or phone. Users may shorten URL links and stay up to date on mobile apps features and news through tutorials, blogs, and how-to guides. 
With Bitly, users may set specific tracking parameters and then collect various insights on links performance and social shares. Other data consists of channel data, social metrics, audience engagement, and management of user permissions. There are "Peek and Pop" 3D touch quick shortcuts for users engaging with Bitly's metric reports, iMessage link sharing, and daily widgets to see data with simple to use swiping gestures. 
SE Ranking PRO
Available on the Google Play Store for Android platforms, SE Ranking Pro is a simple and effective link analyzer app that assists users with improving brand rankings. Users may access their rankings for domain and app links in real-time, view rankings over historical time intervals, and view on-site/ in-app audit reports. The audit reports may be downloaded as PDFs for sharing reports for projects with collaboration. 
SE Ranking Pro also features various SEO tools to better understand optimization performance. For instance, the mobile application may scan specific pages, offer critical errors and warnings, and view various in-depth metrics such as keyword rankings, search engine activity, active business listings, search volume, and current listing ranks. With management software integrated within the mobile application, users may filter audit reports to provide specific metrics relevant to your brand's marketing plans. 
SEO Backlinks
Available for download on the Apple Store, SEO Backlinks offers users the ability to regularly monitor link performances from within one mobile application. SEO Backlinks serve as a useful and reliable tool that is easy to use and navigate. Users may type in the URL of an app or website to identify the relevant backlinks associated with the specific link. As a plus, users may quickly download reports and share them with others for collaborative projects. 
LXRMarketplace SEO Backlink Checker Tool 
The SEO Backlink Checker Tool, developed by LXRMarketplace, is available for both iOS and Android platforms. Users with the mobile application may quickly and easily research the backlink performance through tracking and analysis technologies. By entering the URL or app into the search tracker, users gain insight into the ranking of the link in comparison to competitor listings. 
From within the report, users may review the number of backlinks associated with a single app or website and engage with various other metrics to better understand rankings. For instance, SEO backlink checker tool users may view the number of referring domains, links under the "no-follow" label, links indexed under specific categories, and review different URL rankings from a downloadable report. 
SEO Pro
SEO Pro offers a link analyzer and various other website tools for enhancing a site's overall SEO. Available for iOS platforms such as smartphones and tablets. With SEO Pro, users may engage with multiple on-page and off-page SEO tools to improve search engine rankings and review metric extensive reports.
In terms of app features, SEO Pro consists of an on-page SEO Check, backlink spy check, and Search Engine Results Page (SERP)Checker, to best review SEO scores. Moreover, there are keyword tools, page speed insights, and social analytics to view individual link performances. Lastly, there are premium features available via subscription with interest in more in-depth SEO metrics and diagnostic reports. 
Summary
In summary, businesses may significantly benefit when opting into SEO and link analyzer apps. From within the analyzer app frameworks, users may interact with user-friendly interfaces while staying informed about the rankings, link performance, and traffic engagement from within a central location. Moreover, mobile app analyzer users may improve their overall SEO for their associate app or website by reviewing the data provided on the app analyzer to improve link structures. In return, the improved links will reach more target audiences, which will then redirect users to your brand pages and promotions to increase overall brand productivity. 
Bio
Jhonathon Badalof works at Sunlight Media LLC in Downtown Los Angeles, California. As a Project Manager, Jhon collaborates with clients on website and app design and development, marketing, and creative solutions for campaigns. In addition to Project Management, Jhon is a content writer who writes articles that rank well on Google and other social media platforms. His skill sets include social media marketing, eCommerce, brand development, programming, web design, and graphic design.