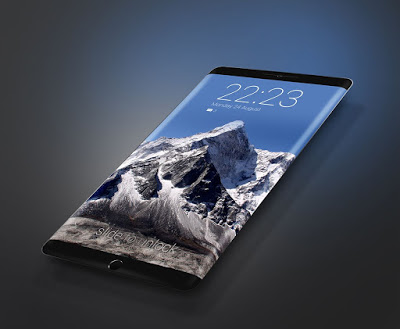 The fans of Samsung phones are going crazy over the leaked pictures of the upcoming Smartphone model. According to the rumours on the internet, the classy looking infinity screen and the invisible home button are the features of the new Samsung phone. But the outstanding possible feature of the upcoming model of Samsung that is sweeping gadget-crazy people is the possible addition of second selfie camera.
The leaked pictures were all on the social media of China. In the leaked pictures of the upcoming model of Samsung S8, there appear two holes of camera lens present on the right side of the front of the device. The images give a confirmation about the absence of the home button and the infinity screen to be larger than before.
According to the reliable sources, the announcement of the brand new Smartphone Samsung S8 will not be made official until April. On the contrary, the new images appear showing the device's front cover. The two circular holes present on the right side of the device are clearly shown in the image that is usually meant for being selfie lens holes. The snaps were leaked in the similar fashion of the appearance of the new technology of AMOLED screen of Samsung.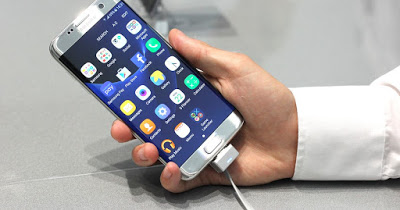 It is also rumoured that Samsung Galaxy S8 will also be not having a jack for headphone. The rumours just do not stop there. The internet is flooded with the hoax that the Galaxy S8 will have a wider screen for the company's new AMOLED display.
It is also in the air that Samsung will be moving the integrated fingerprint scanner of the phone under the screen too. The brand new screen display on the wider screen of the smartphone is also revealed which is of the same size as that of the S7. The only difference between both the models will be the home button which is supposed to be absent in the upcoming Samsung Galaxy S8.
The fans of Samsung will need to wait till the month of April to find out which new features are coming with the introduction of the new phone. Samsung has decided to follow four years in consecutive in which Samsung has picked spring season to introduce its new handset. The renowned technological giant has been following the footsteps of its competitor Apple, giving confirmation to the SamMobile that it shall have the jack replaced with a port for USB Type-C.
The lovers Apple could not handle when Apple introduced iPhone 7 in 2016 without a jack for headphone and replaced the conventional earphones with wireless AirPods. In spite of severe resentment, iPhone 7 of Apple still made good sales.
Moreover, it was seen that the customers in the United Kingdom were desperate to get their handset when it was released there. The new model of Samsung Galaxy S8 is believed to be launched at the Mobile World Congress which is to be held in Barcelona in February.