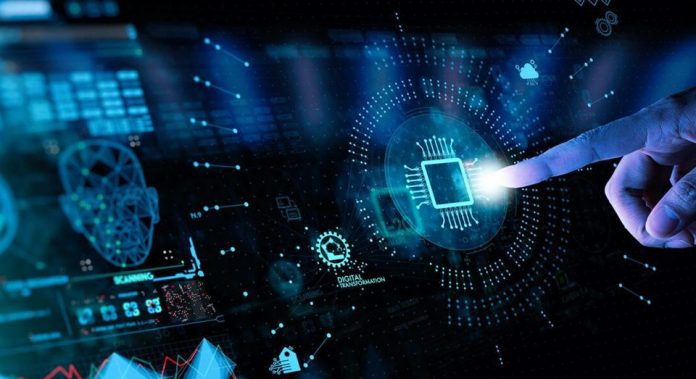 According to a research firm, RPA software spending will total $1.3 billion in 2019. No doubt, automation has emerged as one of the powerful tools of digital transformation, shaping enterprises across all industries for generations to come. With Robotic Process Automation adoption continuing to rise, digital transformation will grow at a staggering rate, pushing enterprises to ramp up digital investments and aggressively pursue digital initiatives. 
Though at a nascent stage, groundbreaking technologies like RPA and AI are bringing about sweeping changes and pushing enterprises to explore a dozen scenarios. As we are aware, Robotic Process Automation aims to automate repetitive back-office processes, thus eliminating the need for manual intervention and the incidence of errors. RPA solutions help enterprises in the digitization of business processes and throw light on how people, process, and technology play a crucial role in delivering value and enhancing customer experiences.
RPA tools support digital transformation, bringing about a change in the way businesses work. Enterprises are looking to deploy digital projects more than ever to address business challenges and create meaningful customer experiences that were not possible previously.
Automation is not a new concept to industries such as finance, insurance, legal, retail, healthcare, telecom, and manufacturing. Creating a truly digital enterprise is the primary goal today wherein automating high-volume time-consuming processes helps organizations tackle operational challenges and adopt digital strategies.
How can RPA help your enterprise in its digital transformation journey?
Transforms the way we work
According to a survey, 53% of companies are ready to begin implementing RPA. As we are aware, RPA tools help automate repetitive, copy-paste tasks such as invoicing and claims handling, allowing the human worker to focus on higher-value work. No longer a buzzword, Robotic Process Automation viewed as a technological boon today helps streamline business processes and reduces overheads. It's changing the way we work, allowing bots to handle high-volume, low-risk back-office tasks. 
Ways in which automation is changing the workplace:
Restructures the business processes

Employees now focus on strategic activities

Reduces manual errors, improves customer experience, and makes processes straightforward 
Generates RoI
Automation is a transformative force that helps maximize RoI across many industries – telecom, retail, healthcare, manufacturing, and banking. The first step to get the most out of RPA is to identify the right processes to automate. Automating business processes will result in a massive impact on the organization's bottom line. Bots will not only take over repetitive tasks but will also work alongside humans, improving both employee performance and bottom line. 
Helps gain quick wins across the enterprise
With complex hierarchies, legacy systems, and an abundance of data, automation helps streamline critical processes, providing top-line benefits and other quick wins that accelerate digital transformation. With RPA technology growing at lightning speed, enterprises are scaling their automation initiatives more than ever.
Helps create intelligent applications
RPA lays the foundation for groundbreaking technologies such as Artificial Intelligence and Machine Learning applications. As predictive analytics and real-time data gain more emphasis, intelligent technologies are changing the face of many industries. RPA tools help bring all these capabilities into one single platform, enabling leaders to make data-driven decisions and helping enterprises embark on a successful transformation journey.
Conclusion
Don't get left behind! Robotic Process Automation is a key driver for your digital transformation journey, providing enterprises with a plethora of benefits, from addressing business challenges to giving organizations the power to scale. Orchestrating humans and bots in the future will reshape the way enterprises think and work. Whether you're looking to support compliance or enable agility and scalability, achieving end-to-end automation of your business processes helps contribute to enterprise-wide change.
Making digital transformation a reality is the goal of many businesses today, and the role of automation cannot be ignored. Large players like UiPath, Blue Prism, and EdgeVerve Systems help clients navigate their digital journey.