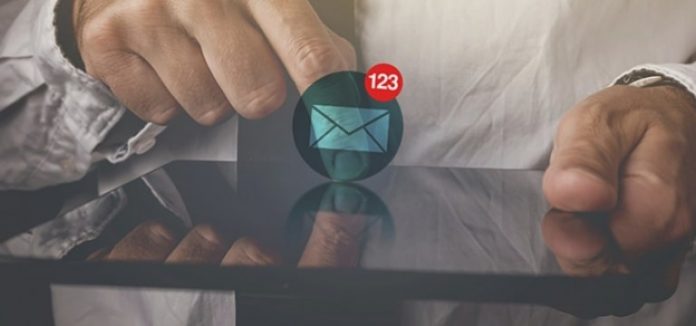 Emails are still popular weapons among cyber criminals. It is not surprising that the federal government resolves for reducing email fraud by increasing national cyber defense. This can be achieved by implementing a number of cyber security standards. One of them is Domain-based Message Authentication, Reporting and Conformance (DMARC).
The cyber security standard improves email authentication infrastructure. It increases security of information sharing between the senders and receivers. On the part of federal government, DMARC ensures that the email addresses own by the government agency cannot be spoofed by the cyber criminals.
Birth of DMARC for Reducing Email Fraud
DMARC was introduced in 2012 as an email security standard, which allows the senders to control the emails, which they send. It is the first email security standard. Before, email senders could not control the use of their domain. In other words, even if you paid annual subscription fee, some cyber criminals still could send emails using your email account. DMARC was a pilot project, which involved PayPal and Yahoo.
In the project, Yahoo was responsible for blocking any messages that come from PayPal address if the email does not pass authentication process. It was a successful pilot project. The result was predictable: PayPal account owners that use a Yahoo account do not receive any spoof emails anymore.
Then, a number of large companies began working on DMARC. They include Bank of America, Google, Agari, and many more. Then, the email security standard was officially launched in 2012 under the support of many major businesses, like Yahoo and Microsoft, AOL, and Google. Since then, DMARC has become a new cyber security standard.
Cyber Security Standard for Reducing Tax Fraud
This January is the beginning of the 2018 tax season. In other words, tax fraud is going back on the menu. Of course, you never imagine of being the victims of the nightmare related to tax fraud. In fact, many individuals as well as organizations have become the victims. Organizations, which had been hit by the cyber attacks, were forced to buy the expensive identity theft insurance for the employees.
The tax fraud is a nightmare. What can you do if you find that someone else claims your tax return on your name? The same case applies for government agencies, which have been the target of email spoofing. Unless the government is well prepared, the effects may be terrible. The cyber criminals are increasingly creative.
In case of email fraud, the recipients may receive a malicious email attachment under the name of US Postal Service or even FBI. Of course, most receivers will open it. Fortunately, the US Postal Service and FBI have implemented DMARC.
How DMARC Helps in Reducing Email Fraud
So, how does DMARC work to help in reducing email fraud? As long as your email provider implements the standard, you do not have to receive fraudulent email in your inbox. Unfortunately, there are two modes of email fraud. They are fraudulent email address and fraudulent display name.
When the sender uses DMARC as an email security standard, then nobody can spoof the email address. It means that the chance is the second type of email fraud. Of course, the cyber criminals still have different choices. First, they can use a fraud domain name that they can control. For instance, they can set a domain name that sounds like that of a government agency.
Second, they can use a deceptive display name. They can use any name they want when logging up on an email provider. In fact, receivers care more about the display name than they do with the domain name, right? This is a smart strategy, since the receivers can be easily deceived by the fake display name. Rarely do email receivers check the email address first.
Reducing Email Fraud using Cyber Security Standard: The Bottom Line
Reducing email fraud is certainly an important matter for any federal IT manager. You are responsible for restoring public trust in communication, eliminating spoofing of domain name, fraudulent display name, and spam. The issue of federal domain name spoofing is always a public concern. The good news is DMARC has been around for many years. Let's resolve that the problem will be solved when the trust in email communication is restored.
Of course, implementing DMARC is not a simple task. Many challenges must be answered. Besides reducing spoofing of agency domain, the IT managers are still faced with another challenge, namely reducing and even eliminating the fraudulent display names used by cyber criminals. When the government organizations and agencies fail to implement DMARC, there will be more victims.