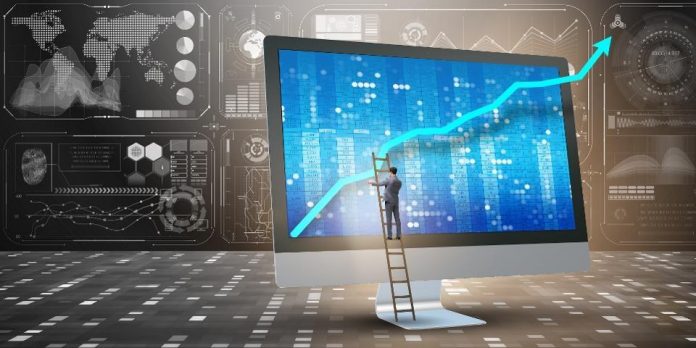 Infographics are increasingly popular as a tool for data visualization. Infographic tools can be used for various topics and deliver richer information for readers. Infographics rely upon the use of images. Therefore, the more attractive and helpful they are, the more opportunities that the messages are received by audience.
However, it must be realized that creating image-based data display is more difficult than it is for word-based display. Fortunately, due to the current explosion of infographics as a popular data visualization tool, a number of affordable, if not free, tools are now available to create attractive and informative images.
Most Popular Options Infographic Tools in 2017
A series of research has been done to find out the most popular tools during 2017. The following is the list of 2017 best infographic tools as found by Forbes:
Piktochart
The tool is popular among large media organizations, including Forbes, Techcrunch, and the Guardian. It is regarded as the industry standard, as it has been used by more than 5 million people in the world. The inforgraphic outputs can be exported into HTML format for web publishing.
Piktochart is available in free and paid versions. Free subscribers can get access to a long list of customizable templates from professional designers throughout the world. Paid subscribers enjoy premium and customizable templates, which are ideal for professional purposes.
Infogram
This is one of the best infographics tools, which you can get after subscribing. There are a million of stock images, 50 different maps, and 35 types of charts to use for infographics. There are various basic templates, which you can customize easily to make your own. Advantages of this tool include clean interface and more images.  The features are user-friendly, thus facilitating beginners to use the tools.
You can create visually attractive infographics by integrating different elements, including images, texts, symbols, timelines, and diagrams. This tool allows you to tell data-driven stories in a more communicative and interesting way.
Canva
This tool allows you to create more than just infographics. It is also one of the most-user-friendly tools for beginners. The tool is developed by a group of professionals, who understand the importance of graphic design as a media to display image-based information.
The tool comes along with step-by-step guides in doing hard tasks, such as choosing colors. Many users reported that using Canva is the easiest way to create attractive designs. It enables even the novice players to be designers.
Visme
Another tool to create more than just infographics is Visme. You can use it to create a number of things that are based upon graphics. They include banners, presentations, and tutorials. In addition, a number of extras are available to make your jobs easier. They include images, fonts, as well as icons, which you can combine to create attractive infographics.
Furthermore, the tool offers a feature that allows you to share the finished work online. However, the most favorite part of this tool is that it is supported by ability to handle interactive elements and animations. As a result, you to create professional-looking graphics.
Ceros
Sometimes, you may find that still images do not succeed in attracting attention and do not provide you with the expected impression. Then, interactive infographics can be the solution. Of course, the projects take more time and efforts, as well as more design skills. For this, you need Ceros tool. It enables even the beginners to tell more detailed and complex stories into interactive infographics.
Ceros is popular among content marketers, since it allows the designers to create attractive catalogs and lookbooks. No professional developer is requires, since you can be the professional.
Venngage
This is one of the most popular infographic tools. The features are pretty cool, as there are more than 100 professional templates to choose. Using this tool involves three simple steps, namely telling the stories in minimum amount of words, using pictures and images. Then, you can include interactive elements, such as charts and visuals to make the infographics more interesting. You can enhance the results by including icons and images, which are available on the library.
Finally, you can customize your design by changing the colors and fonts. Use the free infographic maker to produce unique image-based data visualization on your own style. Despite a free tool, Venngage is popular enough among businesses in the world.
Of course, there are many other tools besides the above mentioned infographic tools. You can browse them and learn the features; then, choose one that fits your personal design style. Just begin with free tools before deciding to buy a paid one for professional purposes.